Wildfire ready social media package

Wildfires occur across the province every year, from both natural and human causes. Sometimes wildfires occur away from communities and infrastructure, with benefits to the ecological landscape. Other times they threaten homes, businesses and vital infrastructure.
Preparing for wildfires is an important step toward building resilient communities. To help, Prepared BC has created an easy-to-use social media package with pre-written content and a supporting graphic.
Post this content directly to your own social media channels or follow @PreparedBC on Facebook and Twitter to share our tweets and posts!
Instructions for posting
Copy-and-paste the content below in a new Twitter or Facebook post
Download, then attach the wildfire preparedness graphic below. The graphic works on both Twitter and Facebook
Option: add information, photos and hashtags specific to your community
Links and tagged accounts can be tricky, make sure to check they work before you post
Facebook / Instagram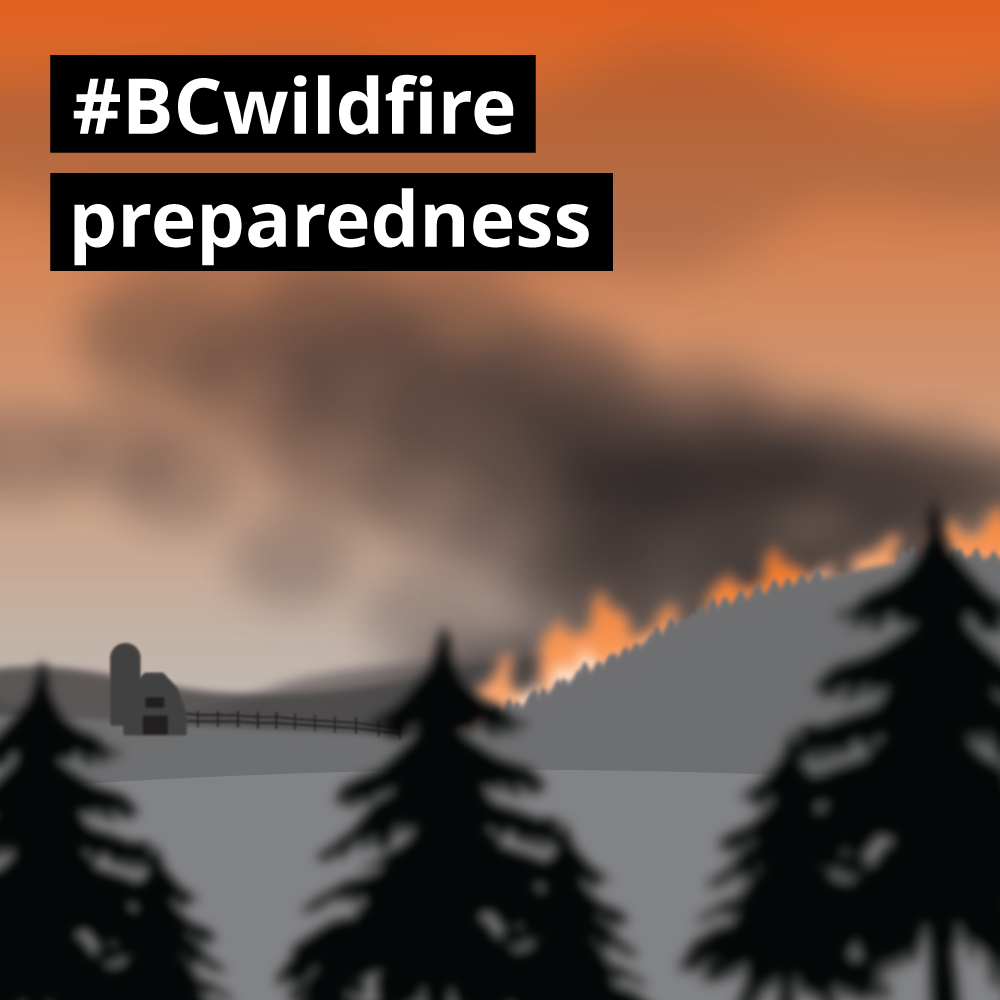 Twitter