Minister of Agriculture's Advisory Council on Finfish Aquaculture
The Minister of Agriculture's Advisory Council on Finfish Aquaculture (MAACFA) is comprised of a range of sector stakeholders that will be making recommendations concerning the future of British Columbia's aquaculture operations.
The B.C. Agrifood and Seafood Strategic Growth Plan included a commitment to examine the rules and restrictions that guide the application and approval process to ensure that aquaculture operations are socially and ecologically sustainable and can co-exist with B.C.'s wild fishery resource, by forming a time-limited Minister of Agriculture's Advisory Council on Finfish Aquaculture. Part of the commitment to form the Council was to include representation from First Nations, the salmon aquaculture industry, academia, the seafood industry, environmental organizations, marine planning experts as well as government staff.
MAACFA Council Members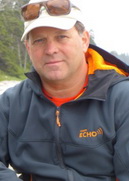 Tony Allard
Chairman, Wild Salmon Forever
Tony Allard is a lawyer and investor from West Vancouver. Tony's passion for wild Pacific salmon has motivated him to support those doing important salmon conservation work. As owner of Good Hope Cannery he supports Simon Fraser University (SFU) led salmon ecology research on Rivers Inlet sockeye salmon, "Take a Stand", an innovative program of SFU's Centre for Coastal Science and Management and the Wannock Chinook Protection Plan, which is building a hatchery at the head of Rivers Inlet. Good Hope Cannery has also donated several ecologically sensitive land parcels to the Nature Conservancy of Canada. Tony also supports the Pacific Salmon Foundation and the Salish Sea Marine Survival Project.
Keith Atleo
Operations Manager for the Ahousaht First Nation and the Ahous Business Corporation

John Bones
Principal, J.G. Consulting
John Bones has worked in land and marine policy and planning for over 35 years, in multiple B.C. government organizations and as a consultant. He has been heavily involved in marine planning initiatives on the B.C. coast, including those aimed at resolving issues associated with finfish aquaculture. John has worked with local and federal government as well as many First Nations and non-government organizations in developing coastal plans and agreements. He continues these working relationships as principal, JG Bones Consulting.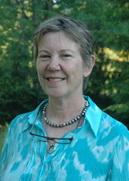 Dr. Christina Burridge
Executive Director, BC Seafood Alliance
Dr. Burridge is the executive director of the British Columbia Seafood Alliance, an umbrella association whose members represent about 90% of the value of B.C.'s wild seafood. Its mandate is to encourage sustainable, profitable fisheries on Canada's West Coast. She is closely involved with third-party programs to verify seafood sustainability, particularly the Marine Stewardship Council (MSC), and is a member of the MSC's Stakeholder Council. She is also the chair of the international Association of Sustainable Fisheries, representing fisheries in the MSC program. Christina has worked for various Canadian fishing industry associations since 1988 and has been a member of numerous industry and government advisory groups, including the BC Pacific Salmon Forum, 2004-2009.
Ernie Crey
Chief, Cheam First Nation

Bill Cranmer
President, Kuterra
Chief Bill Cranmer is a hereditary chief of the Namgis First Nation and former elected chief councillor from 1994 to 2014. College educated in Vancouver and a member of the Royal Air Force until 1959 he has been a positive force in the economic and cultural development of his community since his return to Alert Bay in 1978. He has served on the executive of both the Native Brotherhood of B.C. and the Native Fishing Association. He is currently President of Kuterra, a land based recirculating aquaculture system, owned and operated by the Namgis First Nation.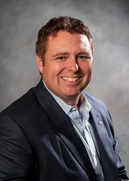 Jeremy Dunn
Executive Director, BC Salmon Farmers Association
Jeremy has served as the Executive Director of the BC Salmon Farmers Association since March 2014 and has over 15 years of experience in communications, strategic planning, issues management and stakeholder relations. Jeremy has a great interest in aquaculture practices, scientific research and is an avid consumer of farm-raised salmon. Jeremy was born and raised in B.C., originally from Ucluelet on the west coast of Vancouver Island, and proud to work with salmon farmers in B.C. who are raising some of the world's best fish.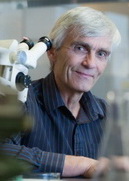 Dr. Anthony Farrell, FRSC
Canada Research Chair, Faculty of Land and Food Systems & Department of Zoology, University of British Columbia (UBC)
Dr. Farrell currently holds a Tier I Canada Research Chair (Fish Physiology, Culture and Conservation) at UBC where he researches the cardiorespiratory systems of fish and comparative animal physiology. Dr. Farrell serves as Assistant Editor with the J Fish Biology, as the Fish Physiology Section Editor for Aquaculture and on the Editorial Board of Canadian J Zoology. He has published over 400 peer-reviewed articles in the scientific literature, co-edits a book series and has co-edited an Encyclopedia of Fish Physiology. Dr. Farrell previously held faculty positions in Biology at Mount Allison University (1980-84) and Biological Sciences at Simon Fraser University (1984-2004).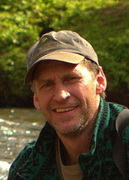 Larry Greba
Director, Kitasoo Economic Development Corporation
Larry Greba has extensive experience and training in the field of wild fisheries management and community economic development. He has worked with 25 First Nations communities throughout British Columbia over the past 32 years primarily in fisheries enhancement, management, policy development, strategic planning and negotiation including shellfish and finfish aquaculture business development and environmental monitoring. He has worked closely with the Kitasoo/Xaixais Nation, Central Coast Indigenous Resources Authority, the First Nations Fisheries Council and the Coastal First Nations- Great Bear Initiative, and has represented the interests of many of these organizations on a myriad of boards and committees and has developed and serves as a director for several Kitasoo Band businesses.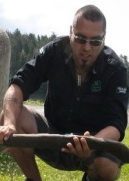 Saya Masso
Natural Resource Director, Tla-o-qui-aht First Nation
Saya Masso is a member of the Tla-o-qui-aht First Nation and is currently their Natural Resource Director. Saya has a B.A. in Economics and a Masters degree in Indigenous Governance. Saya has been involved in the development of wild and cultured salmon resources in the Tla-o-qui-aht First Nations traditional territory for many years. In this capacity he has completed several Land Use Plans and has been key in implementing a Guardian/Watchmen program for Tla-o-qui-aht.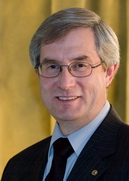 Dr. Don Noakes
Dean, Faculty of Science and Technology, Vancouver Island University
Dr. Donald Noakes is currently the Dean of the Faculty of Science and Technology at Vancouver Island University. He has been actively involved in research on Pacific salmon and interactions between wild and farmed salmon for 30 years. His career includes 19 years working for Fisheries and Oceans Canada and teaching and academic administration appointments at Thompson Rivers University (Kamloops) and Vancouver Island University (Nanaimo).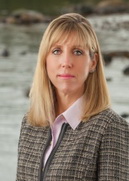 Rebecca Reid
Regional Director General, Fisheries and Oceans Canada
Rebecca Reid is the Regional Director General of the Pacific Region for Fisheries and Oceans Canada. Rebecca has held a number of executive level positions with DFO including Area Director for the Central Coast of British Columbia, Regional Director Treaty and Aboriginal Policy, Regional Director of Policy and Economics, Regional Director for the Oceans, Habitat and Salmonid Enhancement programs, and until recently Regional Director of Fisheries Management for the Pacific Region.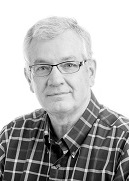 Brian Riddell
President and CEO, Pacific Salmon Foundation
Brian was a fishery scientist in the Department of Fisheries and Oceans for 30 years where he worked extensively on the assessment and management of wild Pacific salmon and has been associated with the development of salmon aquaculture since its very beginning in B.C. Brian is now the President/CEO of the Pacific Salmon Foundation in Vancouver B.C. and project leader, with Dr. K. Miller Saunders, of the Strategic Salmon Health Initiative that is currently researching microbes in all B.C. salmons and the potential impact of pathogens on the productivity of Pacific salmon.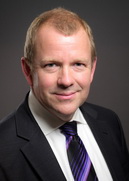 Tim Sheldan
Deputy Minister, Ministry of Forests Lands and Natural Resource Operations
Tim was appointed Deputy Minister of Forests, Lands and Natural Resource Operations on October 9, 2013. Prior to this appointment, he spent 5 years as Director General, Alberta for Natural Resources Canada. Tim spent the majority of his career working in the B.C. Public Service for the former Ministry of Forests and Range, culminating in his appointment as Assistant Deputy Minister, Operations, from 2003- 08.

Lee Spahan
Chief, Coldwater First Nation
Paul Sprout
B.C. Commissioner, Pacific Salmon Commission
Paul Sprout works as a fisheries management consultant and is a Director on the Pacific Salmon Foundation and a Commissioner on the Canada-US Pacific Salmon Treaty. Paul has extensive experience in fisheries policy and management and during a 34-year career with the Department of Fisheries and Oceans held numerous positions, ranging from fisheries management biologist to Associate Assistant Deputy Minister Resource Management. He retired as the Regional Director General for the Pacific region in 2010. Paul has a strong interest and background in applying collaborative approaches in finding solutions to the challenges of sustainably managing fisheries.
Wes Shoemaker
Deputy Minister, Ministry of Agriculture
Wes was appointed Deputy Minister of Agriculture on July 18, 2017. As Deputy Minister for the Ministry of Agriculture, Wes is the provincial government's lead representative in working with the marine fisheries, aquaculture and seafood sector. The B.C. government licenses marine plant cultivation and issues tenures where operations take place on Crown land, issues business licenses under the Fisheries Act and protects the provincial public interest in sustainable aquaculture development.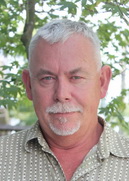 John Werring
Senior Science and Policy Advisor, David Suzuki Foundation
John received his Master of Science degree in animal resource ecology from the University of British Columbia in 1986. He is a registered professional biologist and a member in good standing of the College of Applied Biology of B.C. John worked as an environmental consultant on major resource development projects throughout North and South America from 1984 - 1992 before joining the environmental not-for-profit sector in B.C. since 1992. He is currently Senior Science and Policy Advisor to the David Suzuki Foundation based in Vancouver. He has been active on issues related to the environmental impacts of open net pen fish farming since 2000.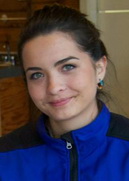 Tessa Terbasket
Member, Okanagan First Nation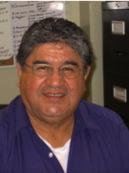 Richard Harry
President, Aboriginal Aquaculture Association