Patients as Partners

The Patients as Partners Initiative was founded on the principle of, "nothing about me, without me." This continues to be our aim: to ensure the patient, family and caregiver voice is incorporated at all levels of the health-care system.
The work of Patients as Partners is focused on three main areas:
---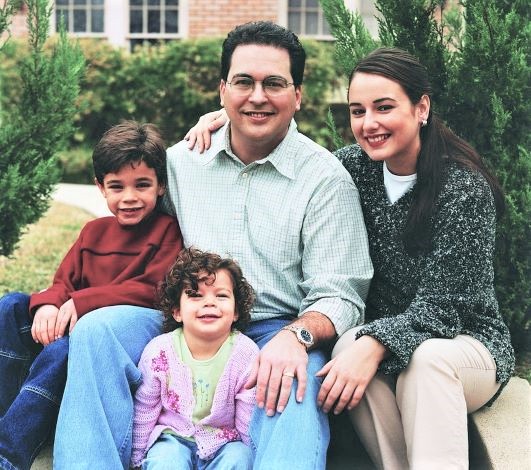 Person- and Family-Centred Health Care
We collaborate with a range of stakeholders and work to provide leadership, tools and resources that help integrate patients' and families' voices, choices and representation in health-care system decision making.
---
Chronic Disease Self-Management
We fund and help coordinate a range of free, publicly available self-management programs, training and education sessions, peer supports, and resources for patients, families and caregivers.
For a full list of upcoming events, visit our Activity Calendar for Patients, Families and Caregivers​.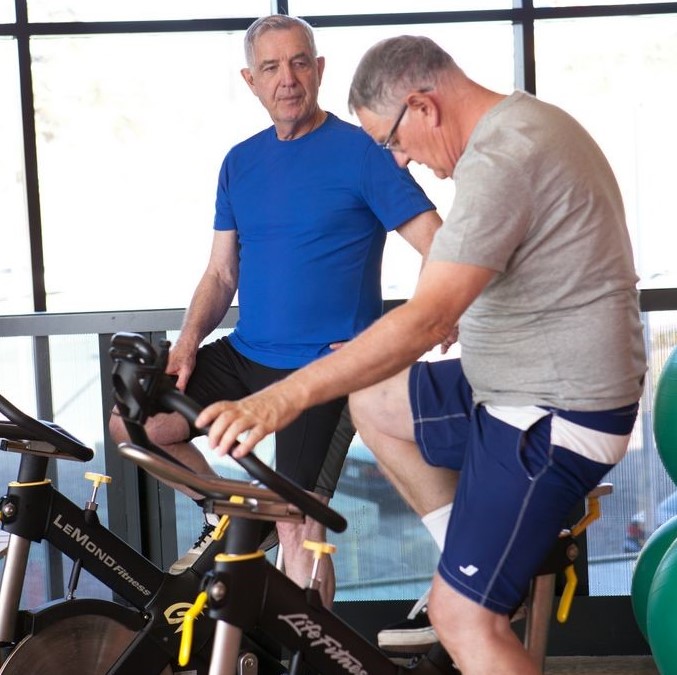 ---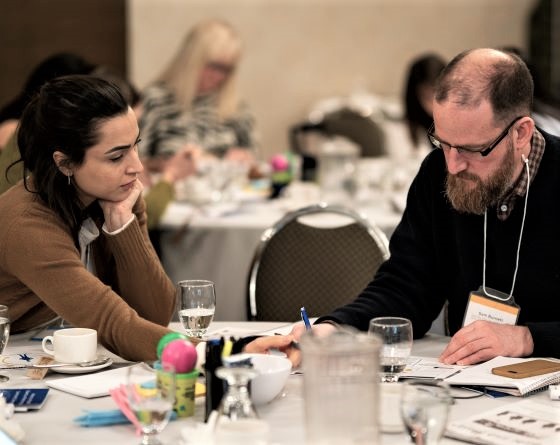 Engagement
We help build engagement capacity by providing training to health sector staff, leading engagement sessions to support Ministry priorities, and providing free engagement tools and resources on our website.
Impact and Evaluation
Collective Impact 2018-19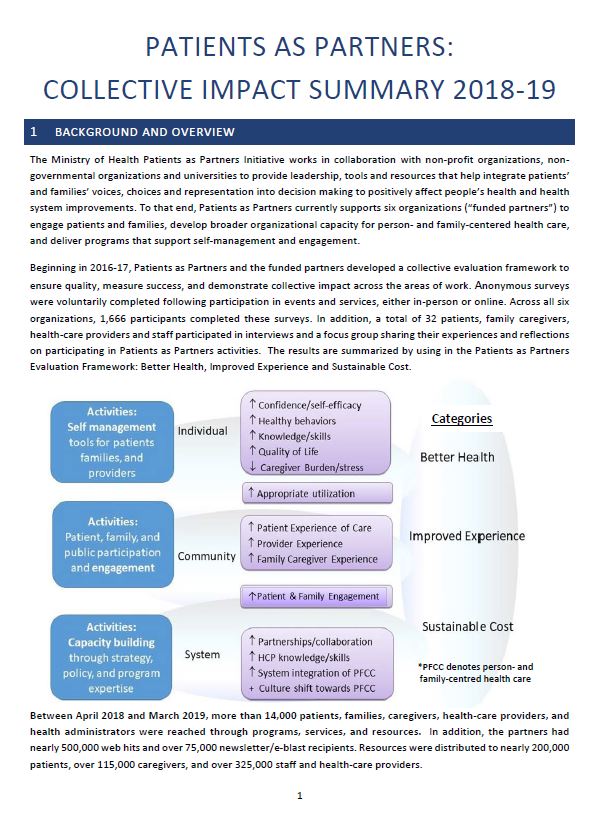 Patients as Partners Collective impact Summary 2018-19 (PDF, 649KB)
This document summarizes the results of the collective evaluation of services and events supported through Patients as Partners for the 2018-19 fiscal year. Anonymous surveys were voluntarily completed following participation in events and services, either in-person or online. Across all six funded partners, 1,666 participants completed these surveys. In addition, a total of 32 patients, family caregivers, health-care providers and staff participated in interviews and a focus group sharing their experiences and reflections on participating in Patients as Partners activities. The results are summarized by the three categories in the Patients as Partners Evaluation Framework: Better Health, Improved Experience and Sustainable Cost.
Engagement Tools and Resources
Annual Engagement Events