Lifetime Prevention Schedule
The Lifetime Prevention Schedule (LPS) looks at clinical prevention services for British Columbians. These include screening, behavioral interventions and preventive medications provided by a health-care provider, based on age and sex. The LPS reports show priorities for these services in B.C. based on each service's clinical effectiveness, population health impact and cost effectiveness.
Graphic Tool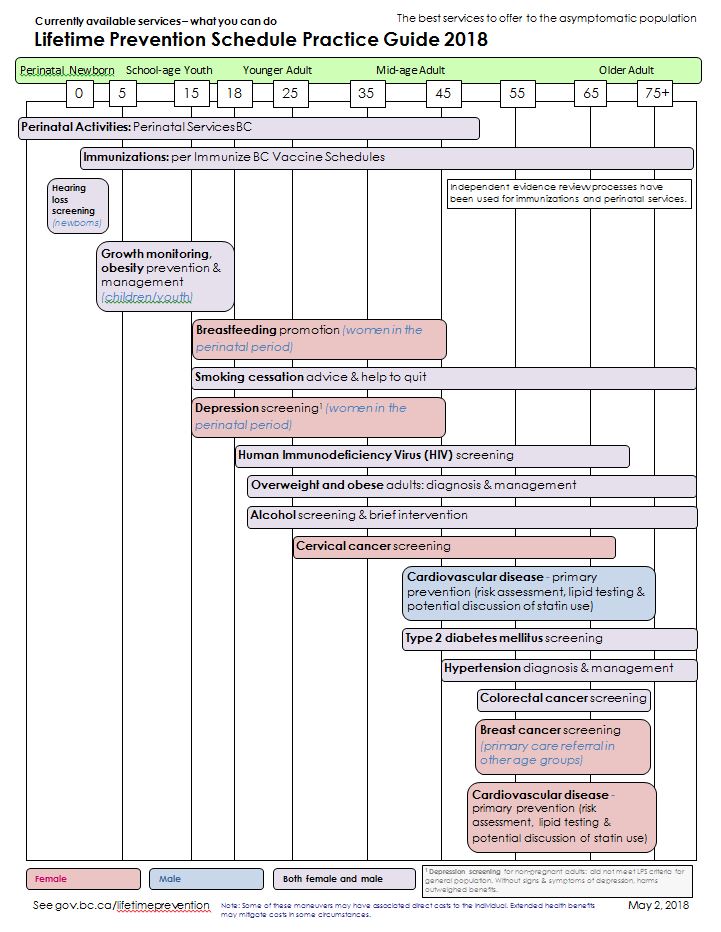 2018 Lifetime Prevention Schedule Practice Guide
Web Version (PDF, 441KB)
Print Version (PDF, 418KB)
This tool lists the clinical prevention services that have been modelled for B.C. which are supported by policy or guidelines.



Summary and Technical Reports
These reports establish priorities among effective clinical prevention services in British Columbia.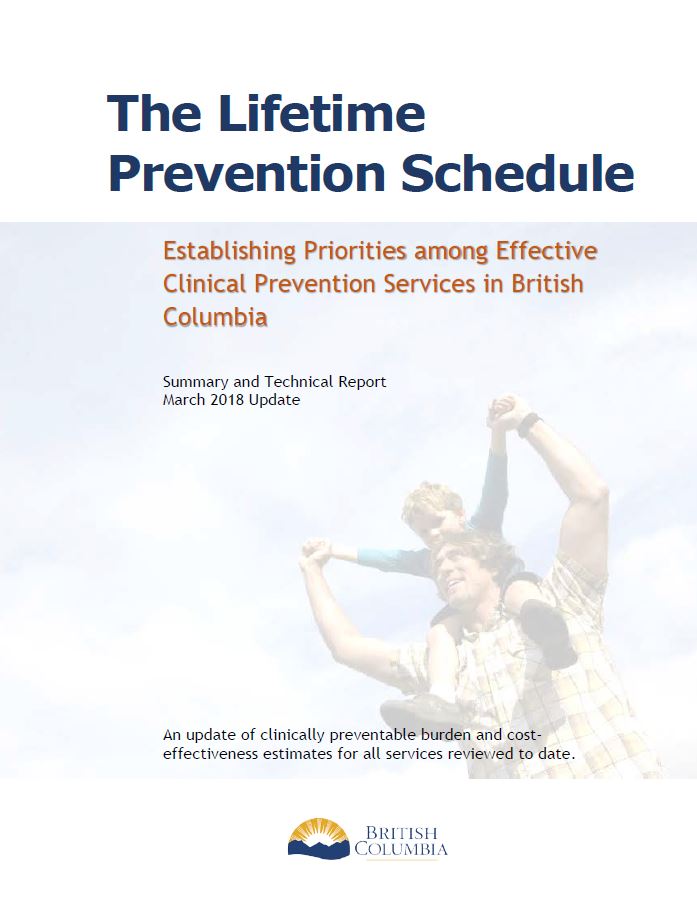 2018 LPS Update Report (PDF, 2MB)
Since 2009, the Lifetime Prevention Schedule team has reviewed and modeled a total of 26 clinical prevention services (CPS).The 2018 Report brings all models up to date using 2017 data (or the most recently available data) and revises calculations of clinically preventable burden and cost effectiveness for each of the 26 CPS.
Establishing Priorities Among Effective Clinical Prevention Services in British Columbia: Reference Document and Key Assumptions (PDF, 1.8MB)
This document accompanies the 2018 Summary and Technical Report and explains the methodology of the Lifetime Prevention Schedule and key assumptions made in this year's report.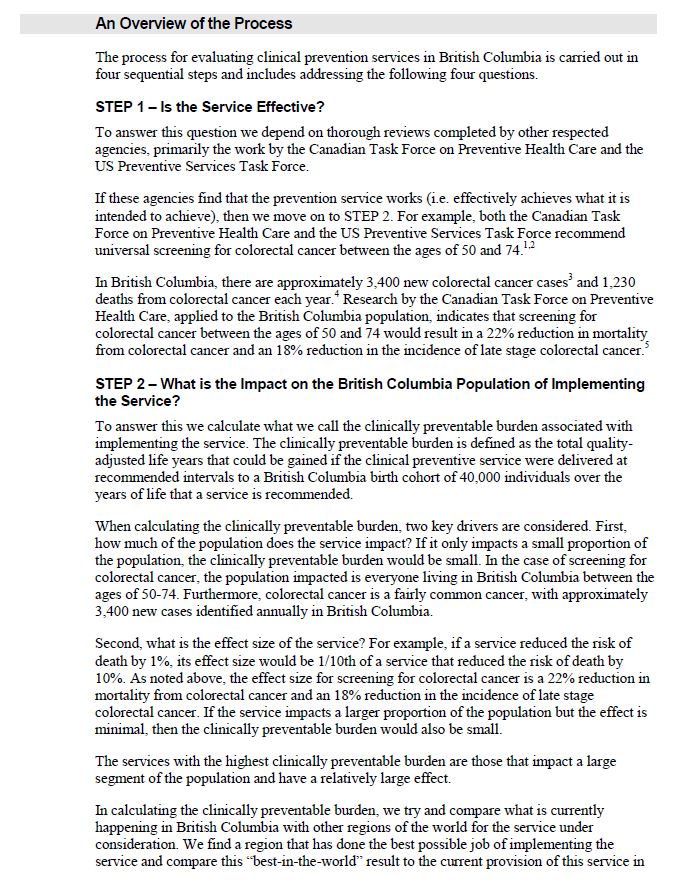 An Overview of the Process (PDF, 396KB)
This document gives an overview of the process used for evaluating clinical prevention services for the Lifetime Prevention Schedule in British Columbia.
2017 LPS Update Report (PDF, 2MB)
2016 LPS Update Report (PDF, 1.2MB)
2015 LPS Update Report (PDF, 1.1MB)
2014 LPS for Children and Youth Report (PDF, 1.7MB)