Chinese Arrive in Canada, 1788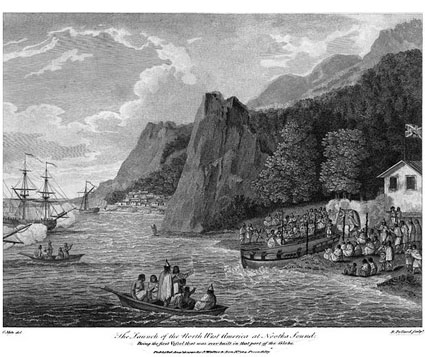 The launch of the North-West America at Nootka Sound, 1788.
In 1788 Chinese workers landed in Nuu-chah-nulth territory. They were part of Captain John Meares' expedition to build the first year-round, non-indigenous settlement. Helping erect a fur trading fort in what the British named "Nootka Sound," these first Chinese migrants arrived alongside the first British inhabitants in the traditional territories of the First Nations of British Columbia. As British colonial outposts continued to be built in the following decades, long before British Columbia was a part of Canada, Chinese workers were common in fur trade settlements.