Careers in social development and poverty reduction
Join an inclusive and responsive team of client service superheroes! We provide accessible income and disability assistance to people across B.C. both in person and over the phone.
Are you a compassionate individual who enjoys supporting people to achieve their best possible outcome? We offer rewarding career paths with comprehensive training and a thriving team atmosphere.
We offer a flexible work environment including biweekly flex days and some options for remote work.
---
Service delivery staff describe what they love about their roles and explain more about them in the video below:
---
Our roles
Client service workers (CSWs) are often the first point of contact for people seeking income and disability services.
Serving people in person or over the phone, CSWs are skilled information seekers who can communicate well with people who may be under stress and in crisis. Listening, understanding, and responding with compassion is important in this role.
A CSW also provides administrative support and is comfortable completing tasks virtually.
The work is varied and diverse in a busy and team-oriented client service environment.
Training and coaching are provided for new hires. Previous experience in client service is preferred.
Review the client service workers job profile.
Current opportunities
We are hiring client service worker positions across the province:
Visit the B.C. government job postings page for more current opportunities.
---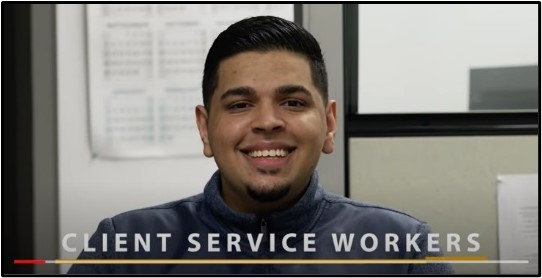 "I love interacting with people and having that verbal and face-to-face communication. It really helps you connect on a deeper level with people and understand where they're coming from."
Jordan
Employment and assistance workers (EAWs) play a crucial role in delivering income and disability supports and services to people in B.C.
Serving people in-person, online or over the phone, EAWs are skilled information seekers, connecting with people who may be in crisis to assess their eligibility for supports and services. They are compassionate, service-oriented team players, working to create positive outcomes for the people they serve.
Working in a busy, modern client service environment, EAWs organize their workload, set priorities and meet performance targets, contributing to the team's mantra 'One Province, One Team, Reliable Service.'
Comprehensive training and ongoing coaching are provided for new hires. Prior experience in client service and standard computer applications knowledge is required to be successful in this role.
Review the employment and assistance workers job profile.
"To someone that is considering applying for this job… go for it. This has been the most rewarding job I have ever been in. Every day is a new challenge or opportunity. Knowing that I am making a difference in a positive way each and every day gives me a sense of fulfilment."
Trevor
Community integration specialists are important links in our communities. They create connections for people by acting as the link between ministry and community-based supports and services.
Community integration specialists build trusted relationships in the community and with the people they serve.
---
Overview
Community integration specialists help people who need income assistance and help navigating multiple services and systems. The team works to fill the gaps experienced by people who may have substance use or mental health diagnoses and who may be at risk of losing their housing or experiencing homelessness.
This role works with other community providers including government and non-profit agencies. They continuously build relationships and increase awareness of their role in the community. When working with people, they consider each person's unique needs and cultural wellness.
Community integration specialists work in a wide variety of settings – every day is different. Their work ranges from outreach walks to connect with people in the community, to meetings with MLAs and other leaders to support community initiatives. The team is empowered by their leadership to be innovative and entrepreneurial in their work. They are supported by comprehensive training and mentorship within their close-knit team.
The team supports the cross-government efforts led by the Attorney General and Minister Responsible for Housing to address the needs of people experiencing homelessness.
Review the community integration specialists job profile.
---
Current opportunities
There are no current opportunities at this time.
We hire often for community integration specialists in multiple locations around B.C.
Keep an eye on the B.C. government job opportunities page for current postings.
---
Proud moments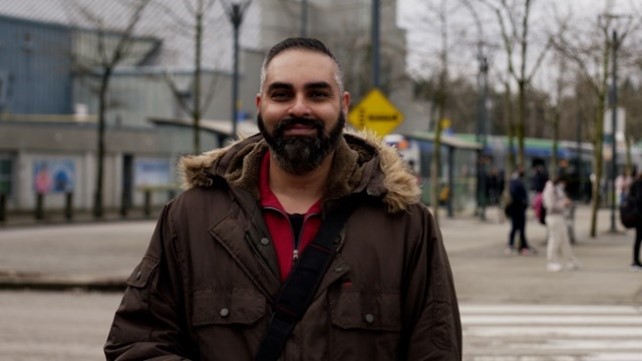 "The accomplishment I'm most proud of is helping somebody who was street entrenched for years, living with no supports or income assistance when I met them. Through our support, they are now in recovery. They're doing well. We are still connected, looking for housing for them, and helping them work on reconnecting with their family. They now have something to look forward to, a reason to get out of bed every morning. That's probably what gives me the greatest sense of accomplishment in this job."
Larry, community integration specialist
Surrey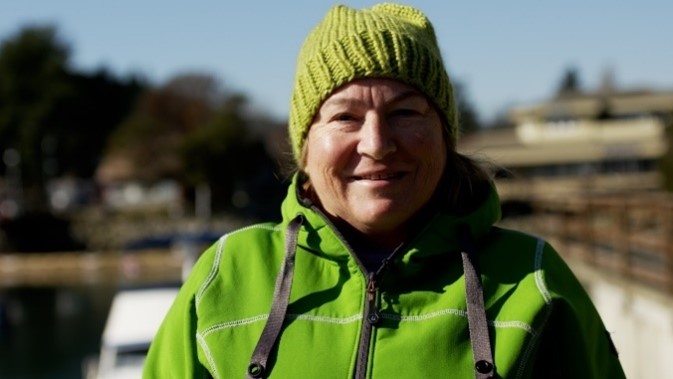 "I've been working with someone for a few years now with a complex history and many barriers. I was able to help him complete his Persons with Disability application, and he now receives that assistance. I worked hard to build trust with him, so he would let me help him get housed, and connect him with medical supports for his life-threatening medical needs. It is about building that trust with people, so you can help them."
Terri, community integration specialist
Victoria