Veterinary Specialist
Veterinary specialists perform specialist veterinary work requiring graduation from a university of recognized standing with a Doctor of Veterinary Medicine degree and post-graduate training to the diploma, Masters or PhD level. Must be licensed to practice by the British Columbia Veterinary Medical Association.
Typical duties
Duties include performing specialized duties in the areas of veterinary pathology, bacteriology, virology, toxicology, or other specialties such as epidemiology; providing expert advice and recommendations regarding the health and welfare of BC livestock, poultry, wildlife, or fish/shellfish; providing accurate diagnostic services; compiling reports and interpreting results; recommending preventative programs; carrying out special investigations or research projects, including writing articles for publication or presentation to veterinary practitioners, the scientific community, other agencies, producers or the public; and performing other related duties as required.
Applicable Job Codes
| | PEA |
| --- | --- |
| Job Code | 303147 |
| Salary Plan | PEA |
| Bargaining Unit Code | 2 |
Salary
Grid 6A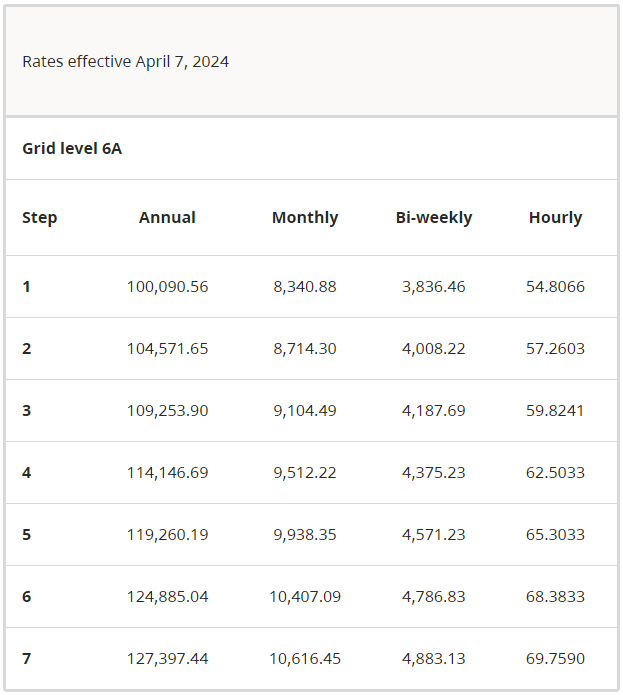 Previous pay rates
View pay rates in this pay grid.