Provincial Employees Community Services Fund Board of Directors
Last updated: July 28, 2022
On this page
---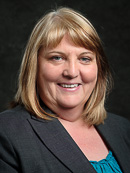 Chair of the PECSF Board of Directors
Bobbi Sadler
Deputy Minister, BC Public Service Agency
Chairs board meetings
Approves changes to the board on behalf of the minister
Confirms budget and resource requirements
---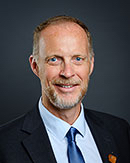 Deputy Chair and Staff Liaison
Doug Caul
Deputy Minister, Ministry of Indigenous Relations and Reconciliation
Signing authority for cheques
Primary liaison for the PECSF office
---
Financial Officer
Jason Butler
Assistant Deputy Minister and Executive Financial Officer, Ministry of Advanced Education and Skills Training
Ensures compliance with government financial policies and best practices
Works with the PECSF Financial Officer on matters related to financial control and administration
---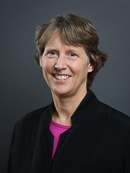 Campaign Representative
Allison Bond
Deputy Minister, Ministry of Children and Family Development
Provides honourary chair experience
---
Regional Representative
Melanie Wilson
Senior Public Information and Policy Analyst, Ministry of Finance
Provides awareness campaign and regional committee experience
---
Overview
The Board of Directors is appointed by the B.C government

Members cease to hold office if no longer an employee or at the will of the employer

The role of the board is to provide leadership and oversee PECSF activities
The board represents interests of employees, charities and the broader community
As leaders, the board works with staff and stakeholders to set goals and objectives

It reviews outcomes and monitors and evaluates overall performance

As overseers, the board adheres to the budget

It ensures best practices in dealing with donors, charities, and volunteers
The board sets operational policies, but is not involved in day-to-day decisions
Key duties of the Board of Directors
Fiduciary duty
Directors have a fiduciary duty to act on behalf of and solely in the interest of PECSF.
Directors are obligated to avoid situations in which their personal interests are put above, or seen to be put above, the fund. Directors cannot use their positions for their own benefit.
Directors must ensure that PECSF funds are controlled, accounted for and managed by embracing these principles:
Funds are managed in the best interest of the beneficiaries (the charities) and according to the PECSF Trust Agreement (PDF, 419KB)
Funds are disbursed to charities as the donors wish and in keeping with PECSF's overall goals
Funds are handled properly and honestly
Financial management
The board shall approve a PECSF budget by the end of March each year
The budget is based on anticipated administrative costs and funding expectations
The board shall approve the draft audited financial statements so they can be presented to the BC Public Service Agency
The board shall recommend the appointment of the fund's auditor
The board shall ensure that PECSF has adequate accounting systems with appropriate internal controls
Board composition
For more information, review the Community Fund Trust Documents Infographic (PDF, 93KB).
If you need an original dated copy of the PECSF Trust Agreement (PDF, 419KB), please contact PECSF.