Highway 16 and 37 Intersection
The Highway 16 and 37 Intersection between the communities of Terrace and Thornhill currently operates as a four way stop intersection. An upgrade of this intersection is needed to support the increasing traffic volumes being seen along these corridors.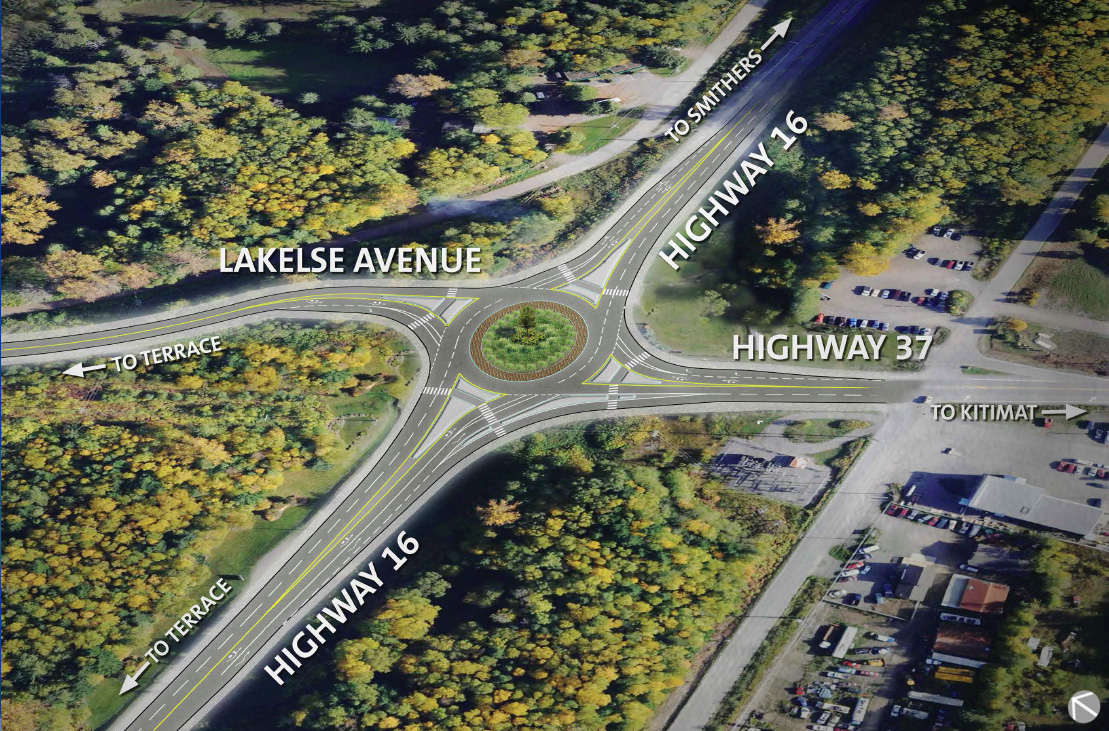 The project team has reviewed two options: a roundabout and a conventional intersection. Following a thorough examination of the two, a roundabout is the preferred option.
Details of the project include:
Design and construction of a roundabout capable of accommodating the growing traffic needs of the Highway 16 and 37 corridors
Project cost:
$9.3 million ($1.7 million Federal funding; $7.6 million Provincial funding)
Status:
Design complete. Construction anticipated summer 2019.
Project Benefits
Improved highway safety: Roudabouts have 90% fewer vehicle fatalities, 76% fewer vehicle related injuries, and 35% fewer accidents
Reduced congestion and delays for all users of Highways 16 and 37
Improved safety for pedestrians and cyclists
Reduction in greenhouse gas emissions
Lower maintenance costs
Schedule
Construction is underway
Scheduled completion, Fall 2019
Public Consultation & Design
An information session was conducted in October, 2017.