Reference Drug Program—list of full and partial benefits
Last updated: October 24, 2022
This table lists the drugs in the Reference Drug Program (RDP) and, for each drug, indicates if the drug is eligible for full or partial coverage.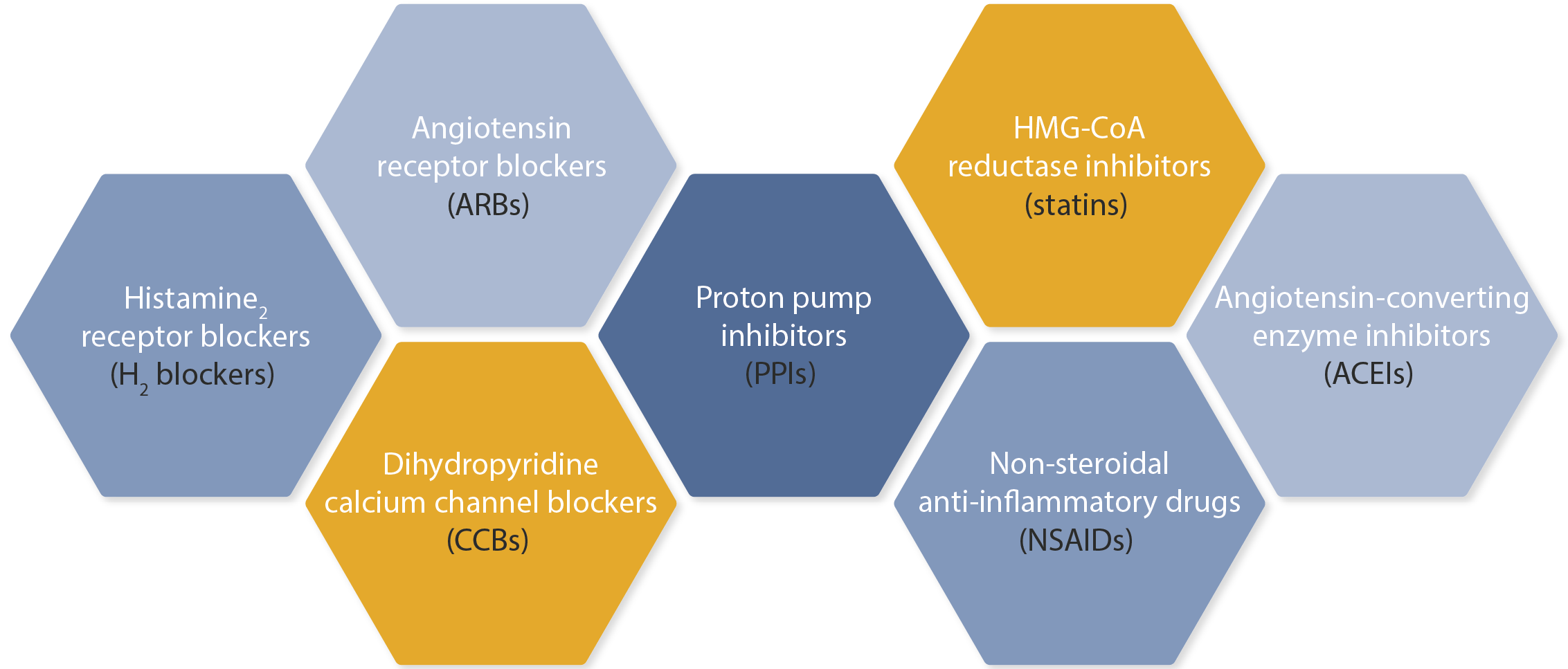 Medical evidence shows that drugs within each therapeutic category are equally safe and effective.
Partial coverage indicates the non-reference drug will be covered up to a maximum amount based on the cost of the reference drug(s) in the category, which are the most cost-effective.
RDP—List of full and partial benefits
RDP Category
Drug name (chemical name)
RDP Coverage status
Requires Special Authority for full coverage?
(Click "Yes" for criteria and forms)
Angiotensin converting enzyme inhibitors (ACEIs)
benazepril
Partially covered
Yes
Angiotensin converting enzyme inhibitors (ACEIs)
captopril
Partially covered
Yes
Angiotensin converting enzyme inhibitors (ACEIs)
cilazapril with/without HCTZ
Partially covered
Yes
Angiotensin converting enzyme inhibitors (ACEIs)
enalapril with/without HCTZ
Partially covered
Yes
Angiotensin converting enzyme inhibitors (ACEIs)
fosinopril
Partially covered
Yes
Angiotensin converting enzyme inhibitors (ACEIs)
lisinopril with/without HCTZ
Partially covered
Yes
Angiotensin converting enzyme inhibitors (ACEIs)
perindopril
Partially covered
Yes
Angiotensin converting enzyme inhibitors (ACEIs)
quinapril with/without HCTZ
Partially covered
Yes
Angiotensin converting enzyme inhibitors (ACEIs)
ramipril with/without HCTZ
Fully covered
No
Angiotensin converting enzyme inhibitors (ACEIs)
trandolapril
Partially covered
Yes
Angiotensin receptor blockers (ARBs)
candesartan with/without HCTZ
Fully covered
Yes
Angiotensin receptor blockers (ARBs)
eprosartan with/without HCTZ
Partially covered
Yes
Angiotensin receptor blockers (ARBs)
irbesartan with/without HCTZ
Partially covered
Yes
Angiotensin receptor blockers (ARBs)
losartan with/without HCTZ
Fully covered
Yes
Angiotensin receptor blockers (ARBs)
olmesartan with/without HCTZ
Partially covered
Yes
Angiotensin receptor blockers (ARBs)
telmisartan with/without HCTZ or amlodipine
Fully covered
Yes
Angiotensin receptor blockers (ARBs)
valsartan with/without HCTZ
Fully covered
Yes
Dihydropyridine calcium channel blockers (CCBs)
amlodipine
Fully covered
No
Dihydropyridine calcium channel blockers (CCBs)
felodipine
Partially covered
Yes
Dihydropyridine calcium channel blockers (CCBs)
nifedipine
Partially covered
Yes
Histamine2 receptor blockers (H2 blockers)
cimetidine
Partially covered
Yes
Histamine2 receptor blockers (H2 blockers)
famotidine
Partially covered
Yes
Histamine2 receptor blockers (H2 blockers)
nizatidine
Partially covered
Yes
Histamine2 receptor blockers (H2 blockers)
ranitidine
Fully covered
No
Non-steroidal anti-inflammatory drugs (NSAIDs)*
diclofenac
Partially covered
Yes
Non-steroidal anti-inflammatory drugs (NSAIDs)*
ibuprofen
Fully covered
No
Non-steroidal anti-inflammatory drugs (NSAIDs)*
naproxen
Fully covered
No
Non-steroidal anti-inflammatory drugs (NSAIDs)*
naproxen EC
Partially covered
Yes
Non-steroidal anti-inflammatory drugs (NSAIDs)*
naproxen SR
Partially covered
Yes
Proton pump inhibitors (PPIs)
esomeprazole 20 or 40 mg
Partially covered
Yes
Proton pump inhibitors (PPIs)
lansoprazole 15 or 30 mg
Partially covered
Yes
Proton pump inhibitors (PPIs)
omeprazole 20 mg
Partially covered
Yes
Proton pump inhibitors (PPIs)
pantoprazole magnesium 40 mg
Fully covered
Yes
Proton pump inhibitors (PPIs)
pantoprazole sodium 40 mg
Partially covered
Yes
Proton pump inhibitors (PPIs)
rabeprazole 10 and 20 mg
Fully covered
Yes
Statins
atorvastatin
Fully covered
No
Statins
fluvastatin
Partially covered
Yes
Statins
lovastatin
Partially covered
Yes
Statins
pravastatin
Partially covered
Yes
Statins
rosuvastatin
Fully covered
No
Statins
simvastatin
Partially covered
Yes
* NSAIDs not listed here are not included in the RDP and are Limited Coverage Drugs requiring Special Authority. Please consult the Special Authority drug list for criteria and forms