2020 Award for Workplace Health and Safety
---
The nominees for the 2020 Award of Excellence for Health and Safety are:
Lafarge Canada Inc.
Lafarge Canada Inc. introduced the red perimeter lighting system and ILLUMAGEAR Halo SL, which resulted in a significant reduction of incidents and zero reportable injuries in 2020 by increasing the visibility of both ground personnel and equipment.
The red perimeter lighting system provides a distinctive red line of light, 10 feet around asphalt paving rollers to creating an operator-only safe workspace.
The red light provides other ground personnel and members of the public with early indication that they are in an unsafe position. The lights are mounted on the equipment, which allows the illuminated workspace to move with the equipment.
Lafarge Canada Inc. also mandated use of the ILLUMAGEAR Halo SL, a personal hard hat lighting system for asphalt paving on-site quality control technicians. This system provides a 360-degree ring of light that attaches to hardhats, is visible for up to 400 metres away and provides supplementary task lighting to the user.
Since implementing these improvements, Lafarge Canada Inc. experienced a 37% reduction in incidents, a 41% reduction in first-aid incidents and no reportable injuries in 2020.
---
NorLand Limited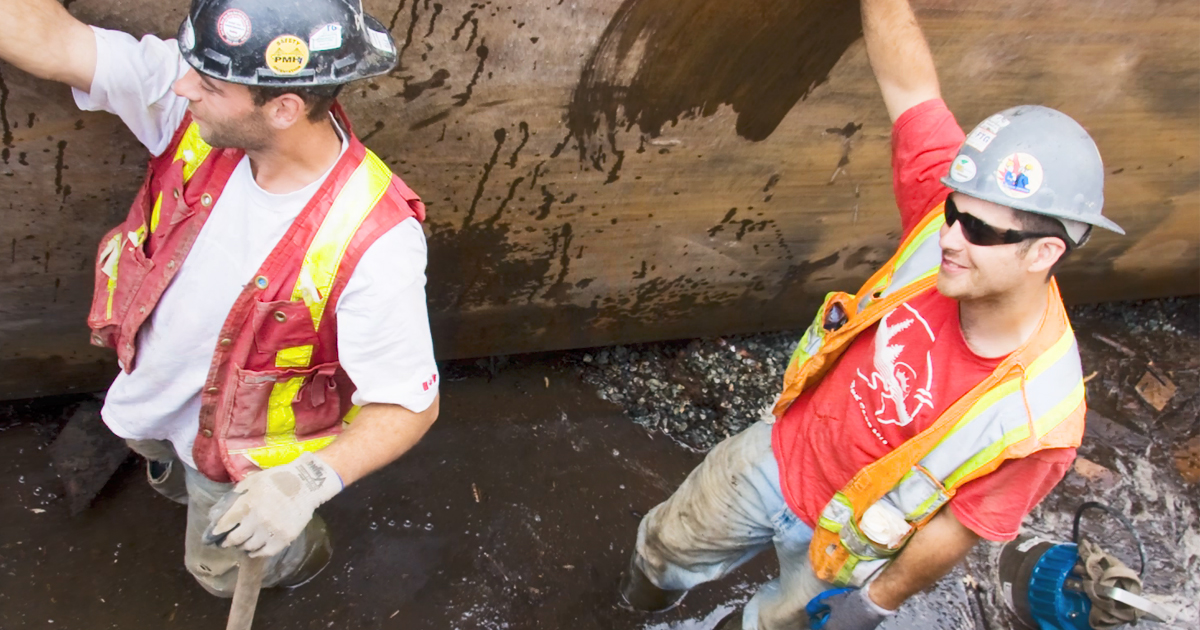 NorLand Limited's online training portal was developed to provide workers with accessible training that is focused on the activities and business practices for each employee's work environment. The portal ensures that organizational and safety policies, programs, procedures and expectations are communicated and that employees receive timely regulatory compliance training.
To ensure comprehension, courses were built in small modules and provide competency verification, completion certificates, real-time progress and tracking and reminders for staff when they are required to renew courses and certifications. To support the online learning experience, hands-on training is provided for topics that require field training, such as fall protection or work in confined spaces.
Since the training program's inception in 2018, 1,078 personnel have registered on the system and over 3,000 courses have been completed. NorLand has experienced a reduction in injuries that is reflected in a 23.9% increase in its WorkSafe BC experience rating. NorLand continues to solicit feedback from staff regarding safety improvements, including the development of additional training material and videos. The benefits of the online training portal include its flexible user and administrator platform, real-time progress reporting and ability to identify knowledge gaps.
---
Lafarge Canada Inc.
Lafarge's contribution to the road building community is its implementation of safety initiatives and commitment to improvement during the Lower Lynn Improvements Project.
Through its Commitment to Excellence program, Lafarge achieved a 100% reduction in injury frequency rate between 2017 to 2020. Incident trends demonstrate an overall reduction in all incidents and first aids, and the number of injuries were reduced by 58% in 2020, with no critical incidents or reportable injuries.
---
Emil Anderson Construction Ltd.
The Joint Occupational Health and Safety Committee (JOHSC) Recommendation Cards were created as part of the Emil Anderson Group's Paving the Way to Zero initiative to provide a link between management and employees on projects. Through technology and the support of the SiteDocs paperless safety management system, concerns from construction workers are sent to management in live time.
The Paving the Way to Zero initiative reduces workplace risk by allowing everyone to address safety concerns and initiate change. The JOHSC Recommendation Card program was introduced in 2019 and has resulted in a lost-time incident frequency of zero. This program provides workers with accountability and ownership that enhances continuous improvement.
---
Lafarge Canada Inc.
---