2020 Award for Grading
---
The nominees for the 2020 Award of Excellence for Grading are:
Lafarge Canada Inc.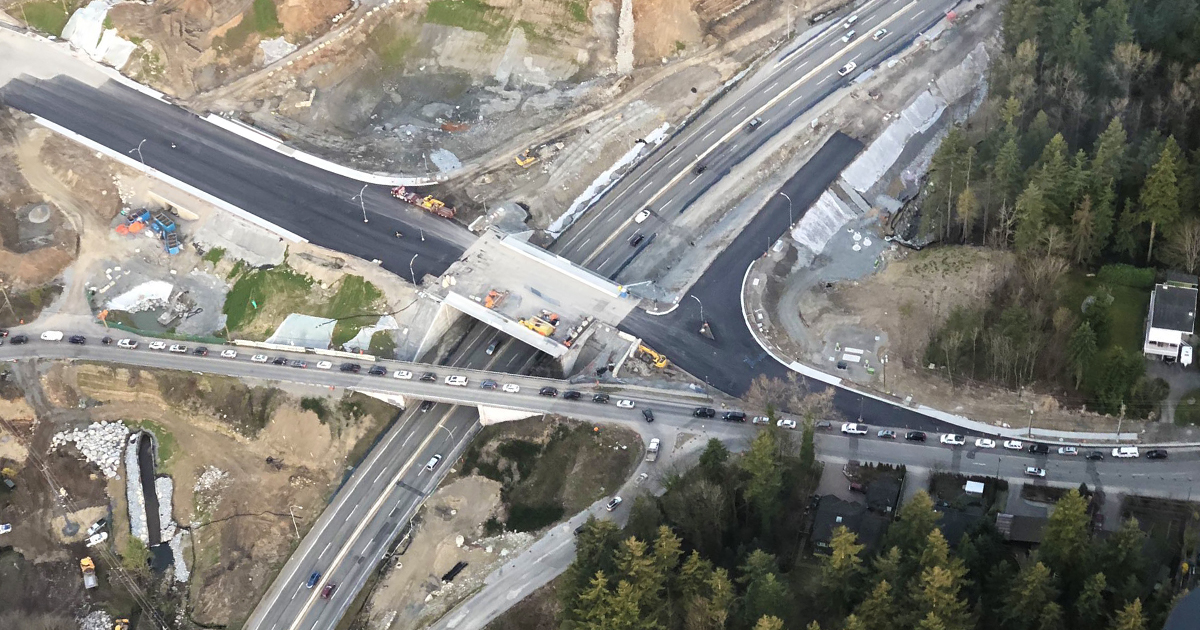 Project: Highway 1 at Mountain Hwy Interchange – Phase 1 – Lower Lynn Improvement Projects
Location: Highway 1 at Mountain Hwy Interchange
Contract Amount: $112 million
This project included reconstruction of the existing Highway 1 at Keith Road Interchange with a new five-lane underpass, Keith Road realignment, reconstruction of ramps and the Lillooet/Seymour Parkway intersection and tie-in to Lynn Creek Connectivity westbound collector lanes.
Lafarge Canada Inc. delivered the Lower Lynn Improvement Projects (LLIP) Phases 1-4 within the defined scope. When there was a design scope change affecting Phase 1, where Phase 4 was to be designed and added to Phase 2, Lafarge brought forward an alternative design. This further enhanced the structural life cycle of the Highway 1 Lynn Creek Bridge Structure Rehabilitation Works.
Lafarge Canada Inc. had complex environmental protection management, third-party utility co-ordination and construction staging and traffic management variables to oversee. Lafarge Canada Inc. met with municipalities, third-party utility companies, an adjacent elementary school and business and property owners to enable a project where timeline objectives were updated and communicated effectively.
Lafarge Canada Inc. was responsive when communicating with stakeholders and responded effectively to issues that arose due to COVID-19, including shortages of materials, labour and equipment. Lafarge Canada Inc. delivered the project on schedule, within the budget with community buy-in and municipal support.
---
Copcan Civil Ltd.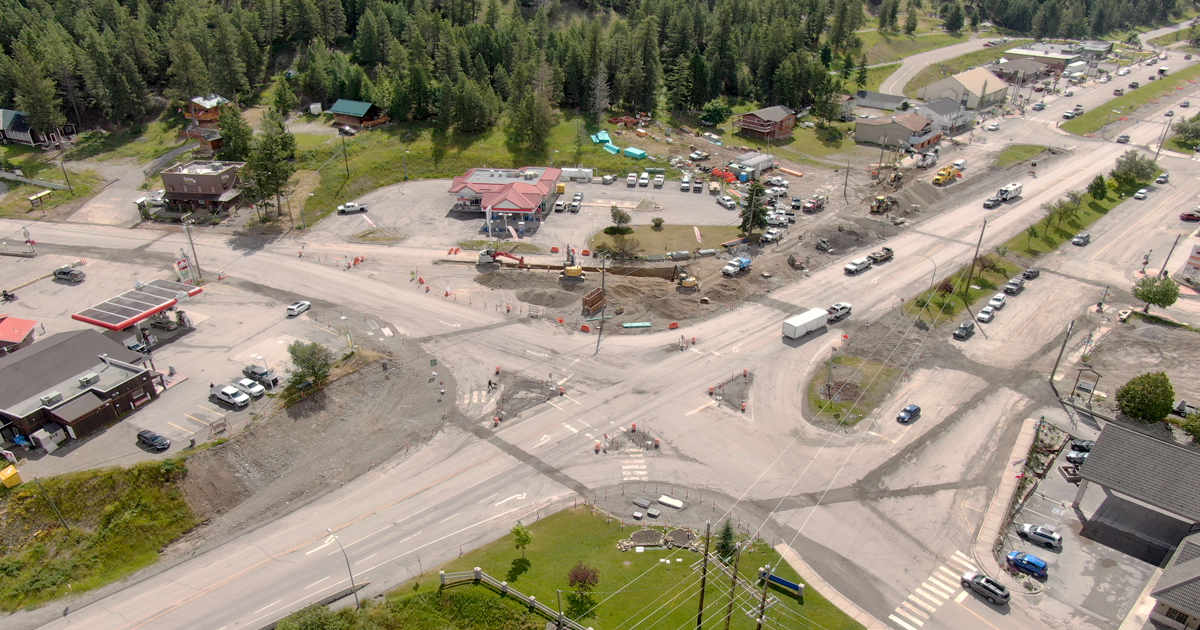 Project: Highway 93/95 Radium Intersection Improvements
Location: Intersection of Highway 93 and 95 in the Village of Radium Hot Springs
Contract Amount: $5.6 million
Copcan Civil Ltd. worked with local businesses and stakeholders to minimize impacts during construction of the Highway 93/95 Radium Intersection Improvements project. It co-ordinated the relocation of several underground and overhead utilities and was proactive in reducing risks on the project, which took place in an urban environment.
Despite a condensed construction schedule with numerous constraints, including complex utility challenges and municipal infrastructure conflicts, Copcan Civil Ltd. achieved substantial completion in October, ahead of the Dec. 31 contract completion date.
Copcan Civil Ltd. alerted the ministry representative to challenges as they arose and were accommodating in support of required changes, while being conscious of impacts to the budget. It ensured the movement of traffic throughout the construction phase and notified the ministry representative when stakeholder issues arose.
Copcan Civil Ltd. had signage made for local businesses to ensure motorists could identify which businesses were open and worked with the Village of Radium to accommodate requests and address concerns. Copcan Civil Ltd.'s involvement with the local community, stakeholders and approach to delivering a quality project resulted in a successful outcome.
---
Copcan Civil Ltd.
Project: Highway 93/95 Radium Intersection Improvements
Location: Intersection of Highway 93 and 95 in the Village of Radium Hot Springs
Contract Amount: $5.6 million