Conflict Management Services team
The Conflict Management Office (CMO) is a centre of excellence in conflict resolution. Our team of dedicated conflict management practitioners considers trauma-informed and inclusive approaches for individuals and teams. We also access a diversity of experiences and backgrounds through external contractors.
The CMO provides BC Public Service employees, supervisors and managers a confidential place to assess and resolve interpersonal workplace conflict.
Participation is voluntary and based on an informal, interest-based approach.
---
Contact the Conflict Management Office
To request support from the Conflict Management Office, or to learn more about our services:
Submit an AskMyHR (IDIR restricted) service request

Select Myself (or) My Team or Organization > Workplace Disputes & Conflicts > Conflict Management Services

Call 250-952-6000 or 1-877-277-0772 (toll-free)
---
Meet the team
---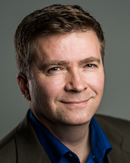 Michael Lomax
conflict management lead
Michael Lomax is a mediator and conflict resolution trainer who has assisted many individuals and organizations in dealing with workplace conflict. Michael practised law for 22 years and is currently a non-practising member of the Law Society of BC.
He has conducted hundreds of mediations including workplace, family, community and court related matters. Michael has designed and delivered many conflict resolution workshops for government, corporations, military and law enforcement agencies, human resources and union organizations.
Michael joined the BC Public Service Agency (PSA) in 2015 as the conflict management lead where he is leading the design and implementation of an interest-based conflict management framework and coordination of service delivery to support constructive management of workplace conflict and early resolution of disputes.
---
Alison Paine
mediator and conflict management specialist
Alison has a Mediation Certificate from the Justice Institute of BC, is listed with Mediate BC's Civil Mediator Roster, and has been practising conflict resolution and mediation officially since 2013.
As the former ADM of Talent Management, Alison had the opportunity to bring her vision for a new way to handle workplace conflict to fruition in the BC Public Service. Her strong interest in Conflict Resolution led her to introduce, with the help of a skilled team, an alternative conflict management system, and to create the Conflict Management Office.
Alison also has a Master's Degree in Journalism from the University of Western Ontario, has an undergraduate degree from the University of Victoria, and is a certified Fierce Conversations facilitator and Lumina Leader practitioner for the BC government.
Alison began her career as a broadcast journalist with CBC Radio and TV. Prior to joining the BC Public Service as a communications executive, Alison worked as the chief executive responsible for communications and public engagement with the Interior Health Authority.
---
Carolyn Stenberg
mediator and conflict management specialist
Carolyn Stenberg, Cert. ConRes., is a mediator and conflict management specialist in the Conflict Management Office of the PSA. Prior to that she was a certified performance coach with the PSA.
Carolyn's keen interest in working with individuals and groups is supported by her extensive human resources experience, including over 10 years as a human resources consultant working with a variety of government organizations ranging from Parks to Probation Offices.
Carolyn has been involved in numerous training programs and is a certified trainer in Fierce Conversations and Coaching Approach to Conversations. She has completed a number of professional courses relating to mediation, coaching, facilitation, communication, leadership development and human resource management.
---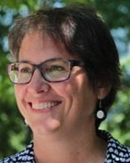 Lori Hurst
mediator and conflict management specialist
Lori Hurst is a mediator and conflict management specialist with the Conflict Management Office, a division within the BC Public Service Agency.
Lori has worked with B.C. government for over 20 years. She spent 12 of those years with the Ministry of Children and Family Development. During this time, she acquired certification as an executive coach and soon thereafter joined the PSA where she provided leadership, career, and team coaching services. In this role she became a certified Fierce Conversations facilitator and has delivered these communication trainings for over 5 years.
In February 2016 she joined the Conflict Management Office and became certified as a mediator and conflict management specialist which offers a suite of services to resolve conflict in the workplace.
Lori has extensive workplace leadership experience as a leader herself and in supporting other leaders. She understands the value of being both a subject matter expert and having collaborative conversations to support meaningful work relationship and supporting key work objectives.
Lori brings a respectful calm presence to those she works with and loves to see those whom she partners with gain new insights and renewed approaches to their work experiences. She honours those she works with by conducting herself with the highest degree of integrity and professionalism. She is pleased to be of service in these capacities.
Education: BA in Arts, University of Victoria; Certified Executive Coach, Royal Roads University; Conflict Coach, Cinergy Conflict Model Coaching; Third-Party Mediation Certification, JI Institute.
---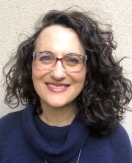 Rachel De Jager
conflict management consultant
Rachel de Jager is a conflict management consultant in the Conflict Management Office. She came to this role in 2020 after 11 years as a business and leadership coach working with individuals and teams. She specialized in leadership and conflict there and worked as a conflict coaching practice lead.

Before training as a coach, Rachel worked as an human resources consultant providing HR expertise to leaders in a variety of government organizations. Rachel brings experience supervising in the Public Service and also extensive facilitation experience, and she uses her experience to support individuals and teams working through conflict successfully.

Rachel is a Certified Human Resources Professional with the Canadian Council of Human Resources Associations; a Certified BC Public Service Coach and Certified CINERGY Conflict Management Coach. She has completed various professional training in communication, leadership, conflict resolution, team coaching, specialized coaching for leaders and others, and human resources.
---
Shelley John
conflict management consultant
Shelley John is a conflict management consultant with the Conflict Management Office. Shelley provides expert advice and specialized coaching to leaders as well as facilitates customized team or group processes. She works with leaders and teams to more effectively navigate conflict with approaches that improve relationships, workplace environments and team effectiveness.
Shelley is a Certified CINERGY Conflict Management Coach and a Newfield Certified Coach. She also has a Bachelor of Arts degree in Honours Psychology from the University of Waterloo, supplemented with various human resources and conflict resolution courses. In addition, Shelley brings several years of experience as a business and leadership coach, human resources consultant, and an organizational development specialist.