Labourer
Labourers perform manual work that frequently involves physical effort such as the construction and maintenance of roads, pavements, sewers or other infrastructure. Activities may include cleaning and preparing a job site, loading and delivering materials, and using a variety of tools and machines such as blowtorches, forklifts, levels, lifts, power drills, grinders, saws, pressure washers and water spraying equipment.
Applicable Job Codes
| | BCGEU |
| --- | --- |
| Job Code | 707321 |
| Salary Plan | GEU |
| Bargaining Unit Code | 3 |
Salary
Grid 6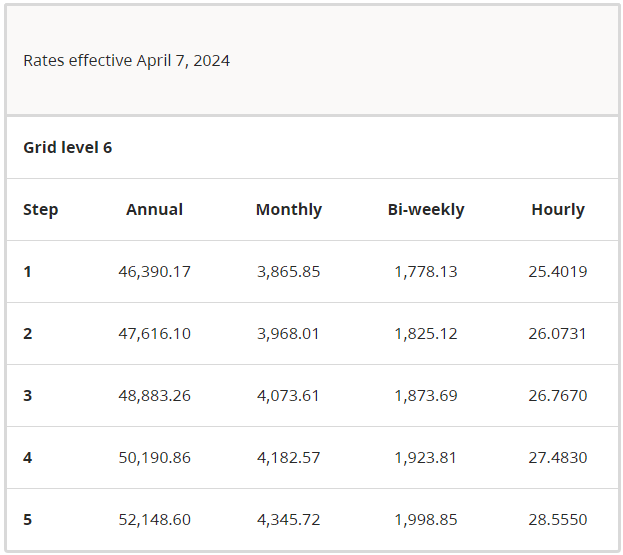 Previous pay rates
View pay rates in this pay grid.