Surrey Langley SkyTrain Project - Active Transportation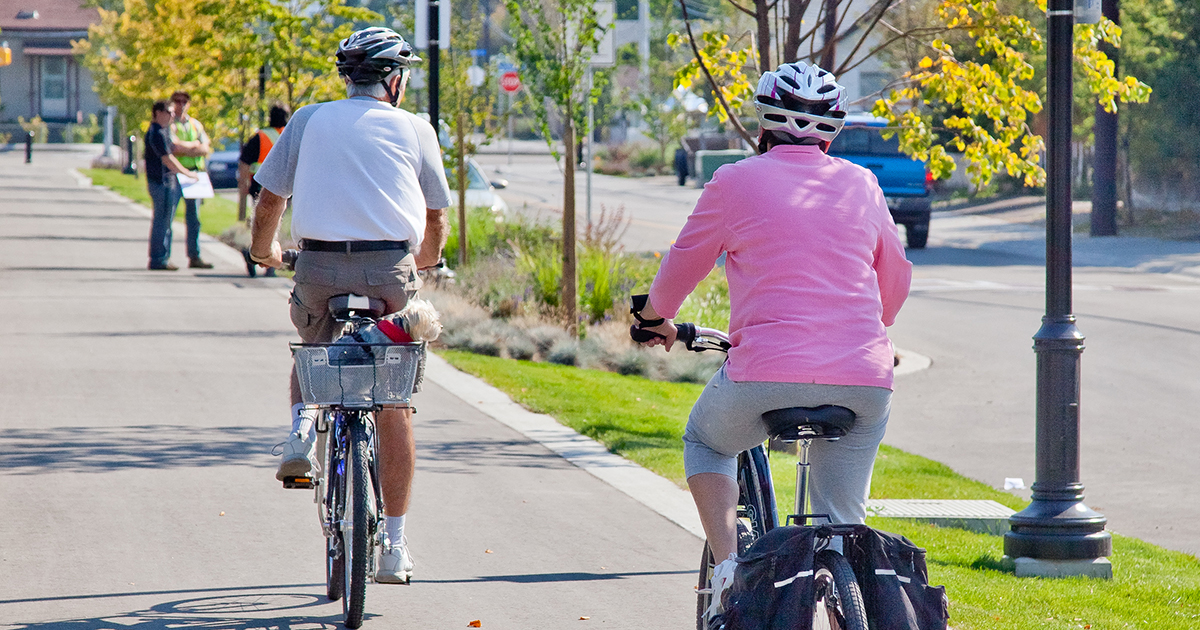 Learn how Active Transportation networks will provide more ways to connect to the Surrey Langley SkyTrain.
Active Transportation
Working with local governments to grow the region's active transportation network is a key priority for the Province with the goal of providing safe, accessible and healthy transportation options for the community. This supports our goal to double the percentage of trips taken by foot or bike by the year 2030.
Increasing walking and cycling pathways supports connected communities, prioritizes healthy lifestyles, reduces greenhouse gases, and provides cost-effective multi-modal transportation options.
Safe, accessible and convenient end-of-trip facilities for active transportation makes it easier to access transit and improves the health and well-being of the whole community.
The Surrey Langley SkyTrain provides an opportunity to enhance regional active transportation networks and implement high-quality active transportation facilities that will encourage people of all ages and abilities to choose walking or cycling as part of their transit journey in Surrey and Langley and the Township of Langley. This will also mean better active transportation connections for the current and future municipal active transportation networks.