Paul Schiarizza, M.Sc., P. Geo.
Senior Minerals Geologist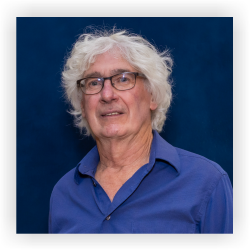 Phone: (604) 660-2628
Email: Paul.Schiarizza@gov.bc.ca
Paul is a bedrock mapper with a recent emphasis on the Nicola Group and related rocks in central and southern British Columbia.
Education
Queen's University (B.Sc., 1975)
The University of Calgary (M.Sc., 1989)
Expertise
Paul first worked for the BCGS as a senior field assistant in 1978, and has spent most of his career as a bedrock mapper with the survey. He has studied Paleozoic pericratonic and oceanic assemblages of Kootenay and Slide Mountain terranes in south-central BC; Mesozoic arc rocks of Quesnel terrane in northern and southern BC; Cache Creek terrane, with particular emphasis on an intraoceanic arc complex traced from northern to southern BC (Kutcho, Sitlika and Wineglass assemblages); and in the southeastern Coast Belt, Paleozoic-Mesozoic arc and oceanic assemblages (Cadwallader and Bridge River terranes) together with overlying Jura-Cretaceous clastic basin and arc deposits.
Publications