Luke Ootes, M.Sc., P.Geo.
Acting Director Cordilleran Geoscience and
Senior Minerals Geologist, Gold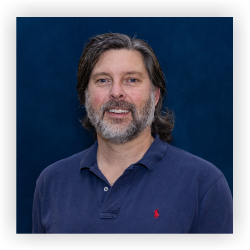 Phone: (778) 698-7164
Email: Luke.Ootes@gov.bc.ca
Luke provides leadership for the Cordilleran geoscientists who collect field and laboratory data about the geological evolution and mineral resources of the province. Luke guides ongoing projects and helps initiate and shepherd new programs. Luke is also the Senior Minerals Geologist responsible for bedrock mapping and metallogeny, with a particular focus on gold mineralization.
Education
University of Saskatchewan (B.Sc., 2000)
University of New Brunswick (M.Sc. 2004)
Expertise
Luke joined the BCGS in 2015. Previously he worked for the Government of the NWT; for the past 10 years was Metallogenist/Mineral Deposits Geologist working on projects across the territory, and for two years prior to that he was a Project Geologist conducting bedrock mapping in the Archean Slave craton.
His research interests and expertise cross the genres of geology to unravel the processes of ore formation and its relationship to tectonics (i.e. metallogeny). This includes structural geology, igneous, metamorphic, sedimentary, and ore petrology, geochemistry and isotope geochemistry, and geochronology; all are reliant on high-quality bedrock mapping. He is an expert in remote field work and collaborative research and has managed, co-managed, and participated on numerous mapping and thematic field programs across the arctic, subarctic, and northern Cordillera. Luke takes an active role in mentoring the next generation of geologists and has advised over 15 B.Sc., M.Sc., and Ph.D. studies. During Luke's period with the GNWT he was part of a pioneering group that developed the first digital data capture systems. In 2015 he was recognized with the William Harvey Gross medal from MDD for contributions to economic geology from a young scientist.
Publications