Bruce Northcote, P.Geo
Regional Geologist, Southwest and South Central
Staff Geologist, Mineral Development Office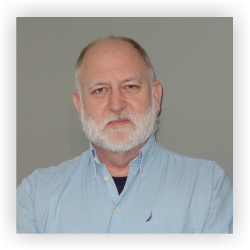 Phone: (604) 660-2713
Email: Bruce.Northcote@gov.bc.ca
Bruce is currently covering B.C.'s Southwest and South Central mining regions as Regional Geologist. He is also filling the Staff Geologist role at the Mineral Development Office.
Education
University of British Columbia (B.Sc., 1991)
Queen's University (M.Sc., 1996)
Expertise
Bruce was an exploration geologist before joining the BCGS in 2006 as a Regional Geologist.
As a Regional Geologist Bruce is responsible for tracking and reporting on exploration activity in the mining regions to which he is assigned, currently the Southwest and South Central regions. Reporting is published on an annual cycle in BCGS Information Circulars and Open File maps. Bruce also responds to general inquiries from inside and outside government on exploration activity and mineral potential within these regions. As Staff Geologist at the Mineral Development Office, Bruce is one of those responsible for the technical marketing of the province's mineral resources to international investors.
Publications