Adrian Hickin, Ph.D., P.Geo.
Chief Geologist and Executive Director of the British Columbia Geological Survey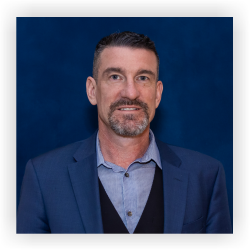 Phone: (250) 953-3801
Email: Adrian.Hickin@gov.bc.ca
Adrian directs the research activities of the British Columbia Geological Survey and oversees its mandate to provide geoscientific information for informed decision making and investment in BC mineral resources.
Education
Simon Fraser University (B.Sc., 1999)
University of Victoria (M.Sc., 2003)
University of Victoria (Ph.D., 2013)
Expertise
Adrian joined the BC Geological Survey in 2012 having worked at the BC Ministry of Energy and Mines since 2004 in the Oil and Gas Division and Mining and Mineral Division. Adrian is a Quaternary geologist with research interests in Quaternary history and land systems, drift prospecting, near-surface geophysics, stratigraphy and sedimentology, groundwater, fluvial architecture and geomorphology, drift thickness and bedrock topography mapping, aggregate potential mapping, ultra-shallow gas and shale gas. In addition to British Columbia, he has worked in Guyana, Ontario and Alberta.
Publications