Yao Cui, M.Sc., P.Geo.
Senior Geomatics Geoscientist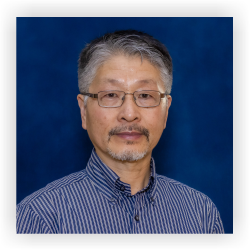 Phone: (250) 952-0440
Email: Yao.Cui@gov.bc.ca
Yao leads the Survey's management, research, and production of spatial geoscience data and development of geospatial web services and applications.
Education
The University of British Columbia (M.Sc., 1993)
British Columbia Institute of Technology (GIS, 1993)
Chengdu University of Technology, China (M.Sc., 1988)
Chengdu University of Technology, China (B.Eng., 1982)
Expertise
Before joining the BCGS in 2008, Yao worked for two decades in a variety of areas encompassing mining, geochronology, environmental health, IT business analysis, and geomatics. He contributed to open geospatial standards and interoperability, JTS Topology Suite, GeoBC atlases, Canadian Geospatial Data Infrastructure (CGDI) specifications and GeoBase. Yao also taught GIS courses at Royal Roads University.
In his current role, Yao provides expertise and leadership in geoscience standards, spatial database management, integration of province-wide digital geology, MapPlace 2 geospatial web services, and mineral prospectivity mapping.
Publications