Wyatt M. Bain, Ph.D
Mineral Deposit Specialist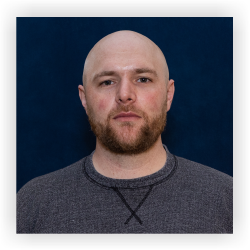 Phone: (778) 445-5235
Email: Wyatt.Bain@gov.bc.ca
Wyatt is responsible for deposit- and system-scale characterization of critical metal resources, with an emphasis on Fe-skarns, IOCG/IOA, carbonatite, and sediment-hosted base-metal systems.
Education
University of Wisconsin (B.Sc., 2011)
University of Nevada, Las Vegas (M.Sc., 2015)
University of Alberta (Ph.D., 2020)
Expertise
Wyatt integrates field mapping with high-precision analytical techniques and melt/fluid inclusion analysis to refine genetic models for critical metal systems and better understand the geochemical and textural fingerprints of mineralizing processes. His research interests focus on a wide range of base-, precious-, and critical metal-bearing deposits including IOA/IOCG, magmatic-hydrothermal Cu-Mo-Au, sediment-hosted Pb-Zn, and Ni-Cu-PGE systems.
Publications