Biographies
Learn more about Dr. Perry Kendall, Provincial Health Officer; Dr. Bonnie Henry, Deputy Provincial Health Officer; Dr. Danièle Behn Smith, Aboriginal Health Physician Advisor; and Joanne Edwards, Provincial Drinking Water Officer.
Dr. Perry Kendall,
Provincial Health Officer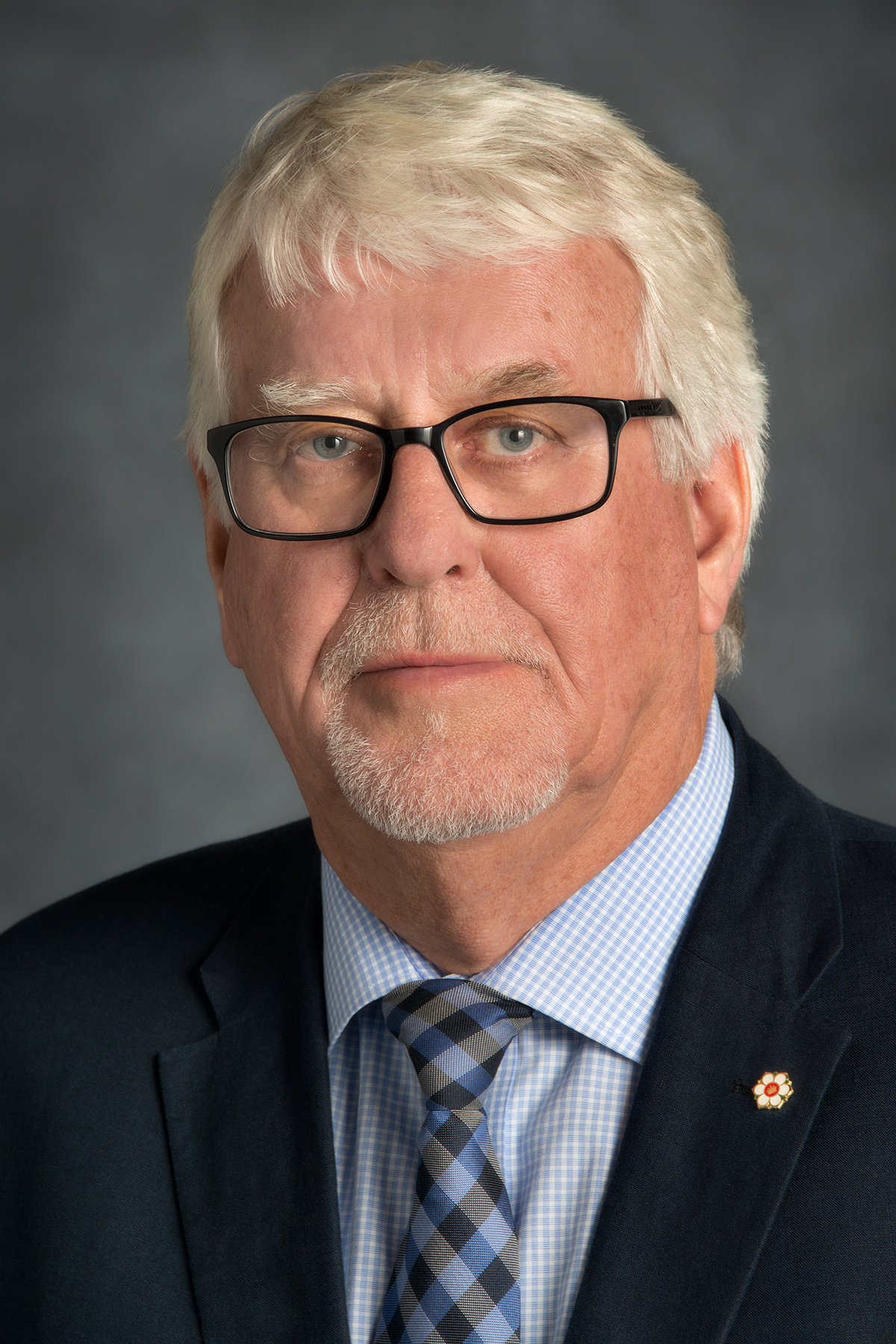 Born in the United Kingdom in 1943, Dr. Perry Kendall completed his undergraduate medical training at University College Hospital Medical School in 1968 and interned at the Seaman's Hospital in Greenwich, before spending a year as Senior House Officer at the University Hospital of the West Indies in Kingston, Jamaica. In 1972 he moved to Toronto, Canada and spent two years working in general practice and at Toronto's Hassle Free Clinic.
In 1974 he moved to Vancouver and worked for the Vancouver Health Department's Pine Free Clinic and East Health Unit while acquiring a Master's Degree in Health Care Planning and Epidemiology and a Fellowship in Community Medicine. In 1984 he returned to Ontario and was Manager, Disease Control and Epidemiology Services with the Ontario Ministry of Health until 1987, when he returned to British Columbia as Medical Officer of Health for the Capital Regional District, in which capacity he opened one of Canada's first needle exchange programs. In 1989 he took on the role of Medical Officer of Health for the City of Toronto, a position he held for six years, during which time he pioneered programs for AIDS/HIV and drug abuse prevention, established Harm Reduction as the official City policy for substance abuse and was involved in developing and promoting the City's comprehensive tobacco control by-laws. In 1991 he received an Addiction Research Foundation Community Achievement Award for leadership in substance abuse prevention. In 1992 he received the Non Smokers Rights Association Award of Merit for outstanding contributions to environmental health and disease prevention.
In 1993 Dr. Kendall spent a year on secondment to the Deputy Minister of Health as Special Adviser on Long Term Care and Population Health.
In March 1995 he was appointed President and CEO of the Addiction Research Foundation of Ontario, one of six academic health science centres in Toronto and a WHO Collaborating Centre, a position he held until the Foundation's amalgamation with three other hospitals to form the Addiction and Mental Health Services Corporation on January 23rd, 1998.
In April 1998 he took on the position of Vice-President, Seniors' Health, with the Capital Health Region in Victoria.
May 3, 1999 Dr. Kendall assumed the position of Provincial Health Officer for the province of British Columbia.
In June 2005 Dr. Kendall was awarded the Order of British Columbia for his contributions to Public Health practice and to harm reduction policy and practice in BC.
The Health Act outlines the role of the Provincial Health Officer (PHO). As senior medical health officer for British Columbia (BC), the PHO's responsibilities include:
Advising the Minister and senior members of the ministry on health issues in BC and on the need for legislation, policies and practices concerning those issues;
Monitoring the health of the people of BC;
Providing information and analyses on health issues;
Reporting to the public on health issues, the need for legislation, a change of policy, or practice respecting health in BC.
Dr. Kendall participates on a number of committees at the provincial and national level and co-chairs the Pan-Canadian Public Health Network Council.
He is married with two children.
Dr. Bonnie Henry,
Deputy Provincial Health Officer
Dr. Bonnie Henry was appointed as Deputy Provincial Health Officer for the Province of BC effective August 5, 2014.
Previous positions that have been occupied by Dr. Bonnie Henry are the interim Provincial Executive Medical Director of the BC Centre for Disease Control from December 2013 until August 2014.
She was also the Medical Director of Communicable Disease Prevention and Control and Public Health Emergency Management with the British Columbia Centre for Disease Control and Medical Director for the provincial Emerging and Vector-borne Diseases program as well as a provincial program for surveillance and control of healthcare associated infections; a position she started in February of 2005.
She joined Toronto Public Health in September 2001 as Associate Medical Officer of Health where she was responsible for the Emergency Services Unit and the Communicable Disease Liaison Unit. In 2003 she was the operational lead in the response to the SARS outbreak in Toronto. She was a member of the executive team of the Ontario SARS Scientific Advisory Committee.
She is a specialist in Public Health and Preventive Medicine and is Board Certified in Preventive Medicine in the US. She graduated from Dalhousie Medical School and completed a Masters in Public Health in San Diego, residency training in preventive medicine at University of California, San Diego and in community medicine at University of Toronto.
Dr. Henry worked with the WHO/UNICEF Polio eradication program in Pakistan in 2000 and with the World Health Organization to control the Ebola outbreak in Uganda in 2001.
Dr. Henry is an Associate Professor at the University of British Columbia, Faculty of Medicine. She is the past Chair of Immunize Canada and a member of the Canadian National Advisory Committee on Immunization and the National Infection Control Guidelines Steering Committee. She chaired the Canadian Public Health Measures Task Group and was a member of the Infection Control Expert Group and the Canadian Pandemic Coordinating Committee responding to pandemic H1N1 (2009) influenza.
She has been involved with planning, surveillance and response to mass gatherings in Canada and internationally, including with the 2010 Vancouver Olympic and Paralympic Games. She is the author of "Soap and Water and Common Sense" a guide to staying healthy in a microbe filled world.
Dr. Danièle Behn Smith,
Aboriginal Health Physician Advisor
Effective October 13, 2015, Dr. Danièle Behn Smith has been appointed as the province's new aboriginal health physician advisor.
Dr. Behn Smith will work alongside Dr. Perry Kendall, Provincial Health Officer and Dr. Bonnie Henry, Deputy Provincial Health Officer. Dr. Behn Smith will provide independent advice and support to the Ministry of Health on First Nations and Aboriginal health issues. In support of the ministry's strategic agenda, Dr. Behn Smith will focus on closing the gap in health outcomes between First Nations and other British Columbians.
Dr. Behn Smith is Eh Cho Dene (Big Animal People) of the Fort Nelson First Nation in B.C. with French Canadian/Métis roots in the Red River Valley. Since getting her Doctor of Medicine from McMaster University and completing residencies at the universities of Ottawa and Manitoba, Dr. Behn Smith's career has spanned the country and the globe.
She has practiced rural medicine in remote communities across Canada and is currently a family physician at Tse'wulhtun Health Center in the Cowichan Valley. She was a board director for the Indigenous Physicians Association of Canada, the director of education for the University of Alberta's Indigenous Health Initiatives Program and the site director of the University of British Columbia's Aboriginal Family practice residency.
Dr. Behn Smith was also the host of "Medicine Woman", a 13-episode television series which explored traditional healing practices in ten countries on six continents.
Joanne Edwards,
Provincial Drinking Water Officer
In June of 2014, Joanne Edwards became BC's second Provincial Drinking Water Officer. The Provincial Drinking Water Officer assists the PHO in providing oversight and accountability for the Drinking Water Protection Act. She is also a certified Public Health Inspector, CPHI(C), and has many years of experience serving as an Environmental Health Officer delegated the duties of a Drinking Water Officer in BC.
Prior to joining the Office of the Provincial Health Officer, Joanne was part of the Health Protection team within the Population and Public Health Division at the BC Ministry of Health. At the Ministry, Joanne focused on human health risk assessment and drinking water, with a strong focus on small water system strategies.
Before Joanne came to the Ministry of Health in 2012, she was employed by the BC Interior Health Authority (IHA) as an Environmental Health Officer. During her tenure at IHA, she worked out of several different offices and regions. While at IHA, Joanne served as the regional small water systems specialist and played an active role in developing materials and advocating for small water systems.
While working as an Environmental Health Officer, Joanne completed her Master's in Public Health from the University of British Columbia. Joanne also holds a Bachelor's in technology in Environmental Health from the British Columbia Institute of Technology, and a Bachelor's of Arts with a focus in Anthropology and First Nations Studies from Hampshire College.