Ending Gender Based Violence
Tens of thousands of women, men and gender diverse people are directly affected by violence against them just because of who they are. There are supports to help individuals who face gender-based violence and each of us can play a role in helping to end it.
Budget 2018/19 increased annual funding by $5 million starting in 2018/19, which will be further increased by an additional $3 million in 2020/21, for a total increase of $18 million over three years to better meet the ongoing demand for programs and services such as counselling, outreach and crisis support for women and children who experience domestic violence, sexual assault and other crimes.
Domestic Violence and Sexual assault is a serious problem in British Columbia. We can't stop sexual violence if we don't all speak up and say something. Get help and take action. Say Something
Safe Housing
Women and children facing violence need safe places to go. Building B.C.: Women's Transition Housing Fund provides $734M over the next 10 years.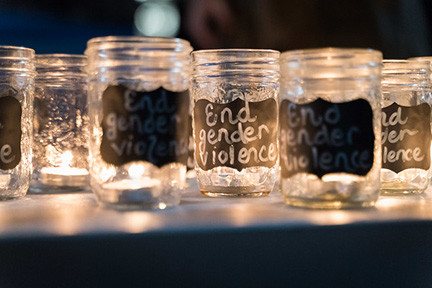 Leave for Domestic or Sexual Violence
Recent changes to employment standards provide job-protected, unpaid leave for people who need time away from work after facing domestic or sexual violence. Before, people escaping, recovering or rebuilding their lives had no ability to take time from their jobs to find the solutions needed to make life safer for themselves and their families unless their employer agreed to the leave.
A public consultation has recently been undertaken on paid leave to help inform further improvements.
BC Bus North
The launch of BC Bus North is making sure women and girls have safe and affordable travel in northern B.C.
Moose Hide Campaign
The B.C. government supports the Moose Hide Campaign. The campaign is a grassroots movement of Indigenous and non-Indigenous men and boys who are standing up against violence towards women and children.
$2 million has been provided to support the campaign's work and B.C.'s ongoing commitment to end violence against women and children.