Eliminating Barriers to Gender Equality
Creating equal opportunity for all British Columbians regardless of their gender.
Resources
Empowering all people in B.C.
As we work to remove barriers, we can also help level the playing field with more opportunities for training, good jobs and inspiring new leaders.
Resources
Ending Gender Based Violence
Tens of thousands of women, men and gender diverse people are directly affected by violence against them just because of who they are.
Resources
---
What is gender equity?
Gender equity is about removing barriers that stop people from reaching their full potential. Too often, women and gender diverse people experience unfairness. This is especially true when they also struggle with injustices like poverty, racism, ableism and/or homophobia.
When all British Columbians – regardless of their gender, race, class, sexual orientation or ability – can reach their full potential, our communities and economy are stronger, better places for everyone.
---
Gender Equity Office
The Gender Equity Office is working across government to:
Make sure government's commitment to gender equality is included in budgets, policies and programs
Act as the government's contact with:

feminist and women's organizations, and
other organizations concerned with gender equality and the advancement of women

Coordinate cross-ministerial action on gender issues, including:

gendered violence
advancing gender equality
women's economic empowerment

Track progress on the National Inquiry into Missing and Murdered Indigenous Women and Girls
Promote gender equity and leadership at senior levels in both the private and public sector
In 2019, B.C. served as co-chair for the National Forum on the Status of Women. After close to two decades without any significant presence at this table, B.C. is proud to once again have a seat and take a leadership role in identifying priorities to advance gender equality across Canada.
In November 2020, Grace Lore (PDF) was appointed Parliamentary Secretary for Gender Equity, reporting to the Minister of Finance.
Resources
Gender equity means all people are treated fairly and have the same opportunities.
View resources
Building an inclusive B.C.

Everyone has equal access to opportunities and services that are inclusive and respectful of all genders and sexual orientations.
LGBTQ2S+
United Way's Period Promise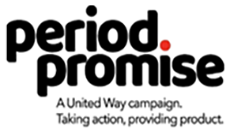 Making sure people in need have easy access to menstrual products can reduce vulnerability and isolation caused by period poverty.
Join the Period Promise Campaign
International Women's Day
Find inspiration from a collection of personal journeys and advice from leaders across B.C.
Read the profiles of B.C. leaders