Getting Recognized
If your community has already completed basic steps towards becoming age-friendly, your Indigenous or local government can apply to have your community officially recognized as an Age-friendly British Columbia (AFBC) community.
The following steps are required to apply for Age-friendly BC community recognition:
Establish an age-friendly committee or group
Pass a local council, district board or band council resolution
Conduct an age-friendly assessment
Develop and publish an action plan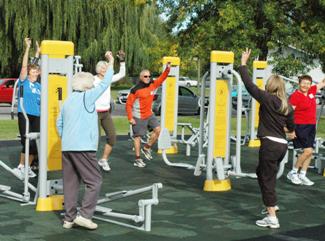 AFBC Recognition Program
The AFBC Recognition Program is designed to recognize success, and encourage and motivate communities to take action towards becoming age-friendly.
Since 2012, 61 communities have received Age-friendly BC community recognition.
By becoming a recognized AFBC community, your community will receive the following benefits:
Age-friendly BC recognition digital seal for website and promotional use
Promotion of your community's achievements in the BC Healthy Communities Society website and e-newsletter
Automatic eligibility to receive official Pan-Canadian AFC Recognition, endorsed by the Public Health Agency of Canada and the World Health Organization
For information on how to become a recognized AFBC community, see:
The Age-friendly BC Program strives for inclusion of all Indigenous and non-Indigenous communities. The Ministry of Health welcomes the opportunity to discuss an application process for Age-friendly BC recognition that reflects the practices and ways of knowing within a given community.
To apply for recognition go to the:
For more information on Age-friendly BC or the recognition program, please contact the Ministry of Health's Healthy Living and Health Promotion team by: