Getting Recognized
If your community has already completed basic steps towards becoming age-friendly, your local government can apply to have your community officially recognized as an Age-friendly British Columbia (AFBC) community.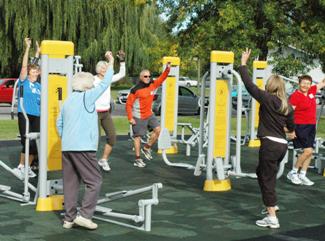 AFBC Recognition Program
The AFBC recognition program is designed to recognize success, and encourage and motivate communities to take action towards becoming age-friendly.
Since 2012, 45 communities have received Age-friendly BC Community Recognition.
By becoming a recognized AFBC community, your community will receive the following benefits:
For information on how to become a recognized AFBC community, see:
To apply for recognition go to the:
For more information on Age-friendly BC or the recognition program, please contact the Healthy Living and Health Promotion team by: