Surface Water Monitoring Sites
The Surface Water Monitoring Sites web application allows users to browse a map interface to find freshwater monitoring locations throughout BC. Clicking on a stations provides the name and description of the monitoring station as well as direct links to EMS Web Reporting for that station where the data can be downloaded as a csv file.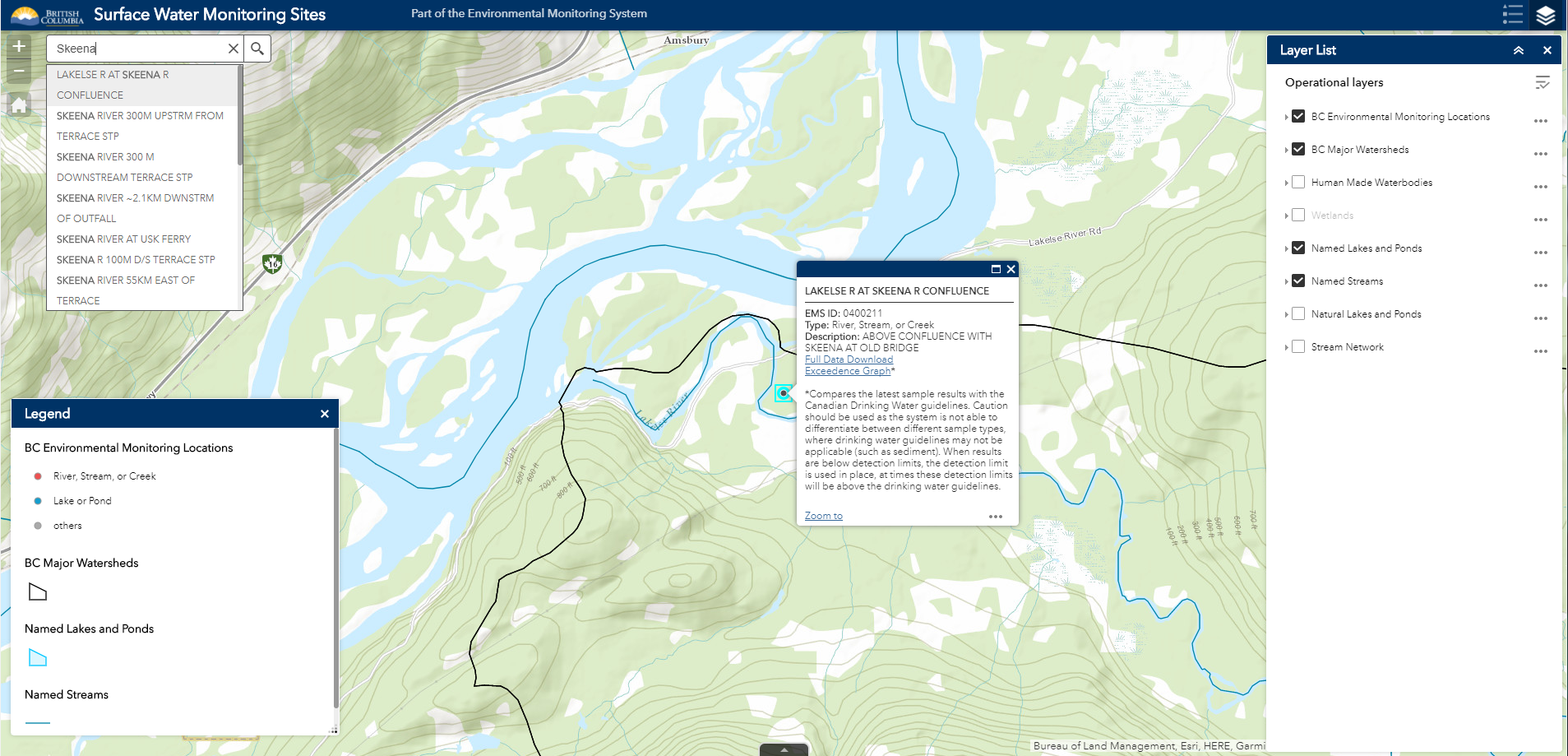 Disclaimer
The information provided on this interactive map should not be used as a basis for making financial or any other commitments. The Government of British Columbia accepts no liability for the accuracy, availability, suitability, reliability, usability, completeness or timeliness of the data or graphical depictions rendered from the data. Read our general Disclaimer and Privacy pages for more information.