Governing in the Public Interest Certificate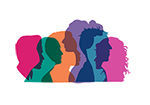 BC public sector board training and resources > Governing in the Public Interest Certificate
---
Public sector board members are invited to achieve their Governing in the Public Interest Certificate. This online training certificate program provides B.C. public appointees with the foundational knowledge needed to fulfill their governance responsibilities. The program features video, interactive exercises, and case studies.
The Governing in the Public Interest Certificate program is based on four core governance modules, expanding the breadth and scope of these resources:
The program has two levels:
Level 1 includes modules in:

Public Sector Organization Basics
Your Role as Board/Tribunal Member

Level 2 includes modules in:

Financial Governance
Risk Management
Human Resources
Level 2 builds on Level 1 and is designed for members of governing boards. Tribunal chairs may also find this helpful. All appointees are welcome to complete both levels.
Currently, Level 1 is available, and Level 2 is coming soon.
Through this certificate program, appointees will increase their knowledge of governance best practices and take away practical tips to enhance their effectiveness as public sector organization board and tribunal members.
All B.C. government appointees will be invited to complete the program over the course of a two-week period following registration.
Contact us if you have general questions or would like to be placed on the waitlist: