CABRO conferences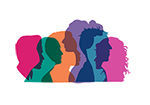 BC public sector board training and resources > CABRO conferences
---
CABRO develops innovative conferences to bring board training to life. In May 2019, over 300 public sector leaders across British Columbia gathered at the Vancouver Convention Centre to learn, exchange ideas, network and brainstorm solutions to common issues in public sector governance.
Unfortunately, CABRO could not deliver a 2020 conference due to the global COVID-19 pandemic. In its place, online training modules were developed to broadly communicate the principles and practices of Governing in the Public Interest, including best practices in financial, HR and risk management. These modules are scheduled to be available soon.
More than ever the global pandemic has highlighted the importance of sound public sector leadership during times of rapid and profound change. CABRO will continue to serve as a vital link between the province and leadership within BC's public sector organizations.
Subscribe using the subscription box for updates about future CABRO conferences.
Find more information here:
---