Employment opportunities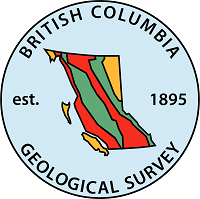 The British Columbia Geological Survey is responsible for developing and regulating the thriving, globally competitive, safe, and environmentally responsible exploration and mining sector, significantly benefitting all British Columbians.
We link government, the minerals industry, and communities to the province's geology and mineral resources. The BC Geological Survey generates, disseminates, and archives British Columbia's geoscience data to stimulate investment and provide knowledge to society's decision makers for responsible land and resource management. We are a leader in public government geoscience, providing geological and geomorphological information to all through traditional reports, maps, and databases.
Join the British Columbia Geological Survey and contribute to the understanding of the Province's geology and mineral resources.
We are hiring seasonal field positions for the 2021 season. If you would like to submit a resume see below for instructions.
An important part of our work is to generate new pre-competitive geoscience knowledge through regional, field-based geological mapping programs. As part of our summer field programs we generally require several field assistants.
Why choose the BC Geological Survey?
• We offer exciting and challenging career-related jobs.
• You will gain technical hands-on geological experience from internationally recognized geoscientists.
• Geoscience students at all levels of experience are considered and will gain a unique experience that provides an excellent foundation for undergraduate and graduate research or a stepping stone to work in industry.
• The BC Geological Survey offers the opportunity to gain and develop critical skills and experience that you will use throughout your career in geoscience.
• "Working as a student for the BCGS is great because it allows you to apply the skills you've learned in the classroom to projects that generate important, new geoscience knowledge. It's a great way to hone your geological skills and be mentored by senior geologists." Anika Bergen, Senior Geoscience Assistant.
About the field work
• This will be a great opportunity to hone your mapping skills, and become involved in a government-led regional mapping campaign.
• Generally involves up to two months of mapping. Work is often based out of 2-person remote tent fly camps that are moved by helicopter, with up to 4 weeks out in the bush at a time. Depending on the remoteness, parts or all of the field area may be accessed by truck, ATV or boat.
• Field work is carried out under strenuous and primitive conditions in a variety of terrain (e.g. forested areas, rolling hills, mountains, etc.).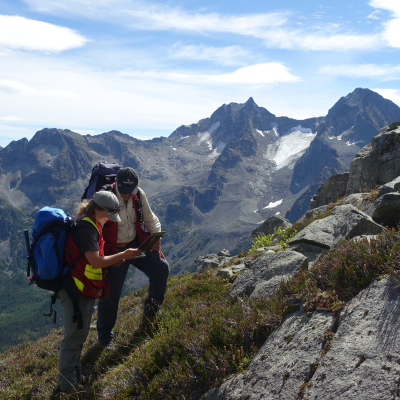 Junior Field Assistant position (4 months, approx. May to early Sept):
• Several weeks of office work in Victoria, including safety training
• Field duties include traversing on foot to rock outcrops, describing rocks, taking notes, creating maps, collecting rock samples, helping with camp set-up, cooking, camp maintenance and logistics
• May include a variety of other office duties and lab work (e.g. sample preparation)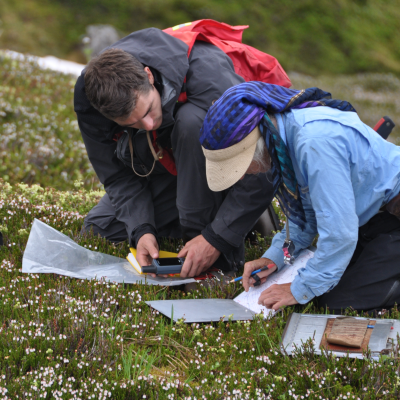 Senior Field Assistant position (4-8 months, approx. May to Sept or May to Jan):
• After introductions in the field the senior hire will generally be expected to work independently in a separate fly camp, and be fully responsible for his/her mapping, sampling, supervision of Junior Field Assistant, safety, logistics, etc.
• Following the field season, the incumbent will return to the Victoria office to collaborate with the Senior Project Geologist on final deliverables (e.g. reports, maps and presentations)
Interested?
• Please send a cover letter and resume to Geological.Survey@gov.bc.ca by mid-March (positions remain open until filled)
• As part of the application, please indicate if you have a valid firearms Possession and Acquisition Licence (PAL), a valid first aid certificate, a valid driver's licence and any other relevant training and certificates. Preference may be given to candidates who hold these licences
• Prior field experience with a geological survey, as part of an academic research project or with industry is an asset for the junior position, and a requirement for the senior position
• Candidates for the junior position are expected to have a general knowledge of computer programs such as Word, Excel, Access and GIS (Manifold, MapInfo or ArcGIS). Senior hires are expected to be well versed in using such computer programs.
• Please indicate in your cover letter if you are interested in pursuing an Honours thesis project, and make sure to list your main geological interests and a potential university supervisor.