Bronwen Wallace, M.Sc., P.Geo
Mineral Assessment Geoscientist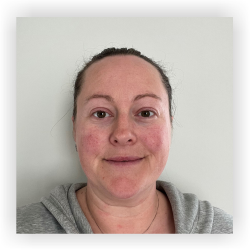 Phone: (236) 478-3523
Email: Bronwen.Wallace@gov.bc.ca
Bronwen's primary duties are reviewing mineral assessment reports for compliance with the Mineral Tenure Act, as well as maintaining the ARIS (Assessment Report Indexing System) database.
Education
University of Western Ontario (B.Sc. Honours, 2006)
University of Alberta (M.Sc., 2009)
Expertise
Before joining the BCGS in 2020, Bronwen worked in the mining industry where she spent 9 years at Iron Ore Company of Canada in Labrador. In her most recent position she was responsible for geological modelling as well as database administration. Expertise include geological interpretation, geostatistics, estimation, and resource reporting as a NI 43-101 Qualified Person. Her previous roles included grade control, land tenure management, and diamond drilling program management. Bronwen started her career doing grassroots exploration in various locations throughout Canada; British Columbia, Yukon, Northwest Territories, and Saskatchewan.
Publications
Wallace, S. R. B., 2009. The genesis of the Gayna River carbonate-hosted Zn-Pb deposit. M.Sc. thesis, University of Alberta, Edmonton, AB, Canada, 126 p.