Lawrence Aspler, Ph.D.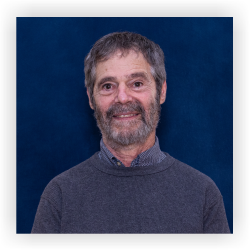 Phone: (778) 698-7214
Email: Lawrence.Aspler@gov.bc.ca
Lawrence critically reviews, edits, and manages the flow of BCGS publications.
Education
McGill (B.Sc., 1976)
Carleton University (Ph.D., 1985)
Expertise
As a basin analyst, Larry led regional mapping studies to establish the poorly known geological evolution and mineral endowment of sedimentary and volcanic terranes in the Northwest Territories and south-central Nunavut. He has also studied engineering problems in an Arctic community caused by decay of ice-rich permafrost, investigated the long-distance atmospheric transport of heavy metals into the Arctic, and examined how land-use practices in the American Midwest contribute to flood disasters. Larry is an Associate Editor of the Journal of Marine and Petroleum Geology and is a critical reviewer for several international journals. He has taught at Carleton University, State University of New York (Potsdam), and Grinnell College, offering courses in sedimentology, structural geology, Earth systems science, natural hazards and disasters, Precambrian geology, glaciology and glacial geology, and field geology.
Publications