Land Development Toolkit
Land parcels available for development are important community assets, providing you with a basis to attract a new business, help an existing business to grow, or execute an economic development strategy.
Assess Your Readiness
Use the Land Development & Marketing Readiness Checklist to assess your community's readiness to develop land and attract investment.
Market Your Land Assets
Create an effective land marketing brochure using the Land Development Marketing Brochure Template.
Access our Land Development Prezi
Learn about Land Development for Economic Development using a Prezi format and download all of the templates directly within the Prezi.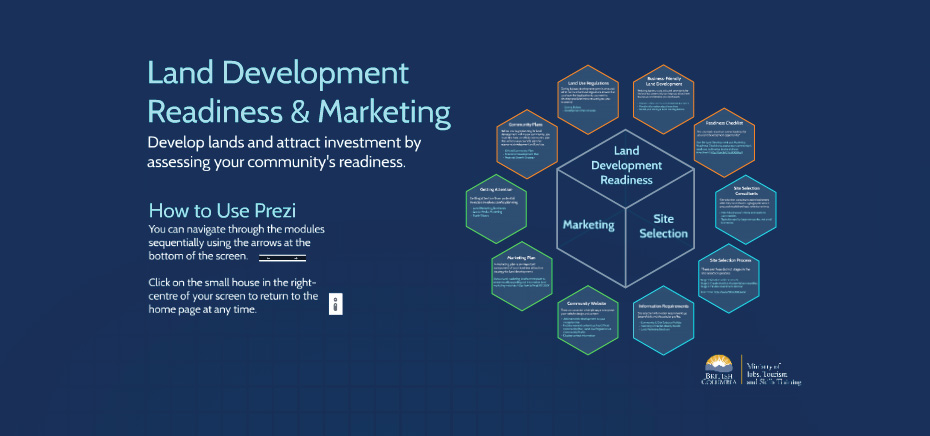 Read more: