Featured Programs & Services
How may we help you?

BC at a Glance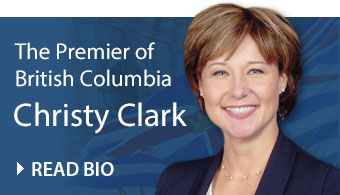 ---

19,822
Find Jobs
---

---
BC Gov News
Visitors will soon have more camping opportunities throughout British Columbia with the completion of more than 350 new campsites in BC Parks and forestry recreation sites, in time for the upcoming camping season.
Thursday, March 23, 2017
View more news
---

🔬 Supporting a world leader in fighting rare and deadly diseases. 💉<br /><br />Cutting-edge health research projects at GenomeBC got a big boost to continue their genomics research in human health. Current research includes cancer projects in hereditary and childhood cancer; biobanking; pharmacogenomics research into adverse drug interactions; infectious disease projects in areas such HIV, tuberculosis, Hepatitis C, rare diseases and Avian flu.
MORE ON FACEBOOK