Kootenay Lake Ferry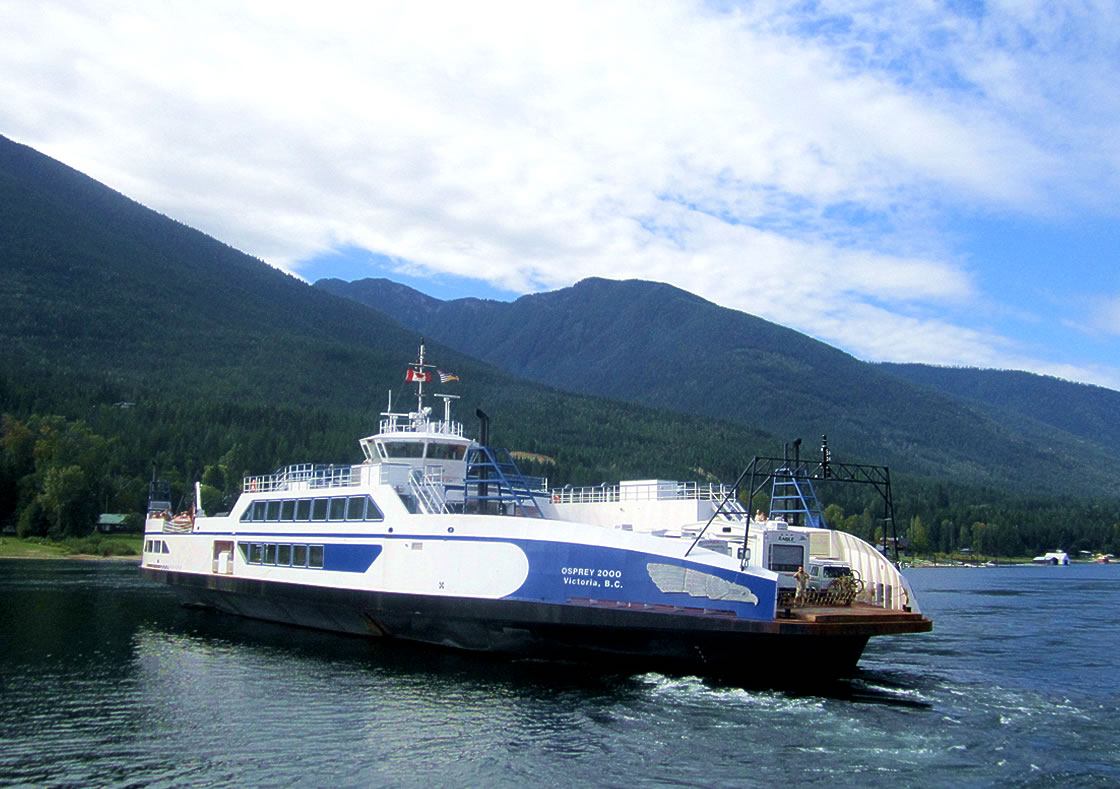 The Kootenay Lake ferry runs across Kootenay Lake, 35 kilometres east of Nelson on Highway 3A, between Balfour (west side) and Kootenay Bay (east side), 70 kilometres from Creston on Highway 3A.
Capacity of the M.V. Osprey 2000 is 80 vehicles and 250 passengers. The M.V. Balfour can accommodate 28 vehicles and 150 passengers (summer only).
Thank you for your input
The Ministry of Transportation and Infrastructure is looking to address challenges at the Balfour Ferry Terminal. We have been looking at options that include improving the existing ferry terminal or relocating the terminal to a new site. Public consultation took place between June and October 2016. A consultation summary report will be released later in the fall. The input received during this period will help to develop a final action plan and decision for the Balfour Ferry Terminal.
Service hours:
The M.V. Osprey 2000 operates
From Balfour
6:30 am – 9:40 pm
From Kootenay Bay
7:10 am – 10:20 pm
Additional summer service:
The M.V. Balfour operates:
From Balfour
10:40 am – 5:20 pm
From Kootenay Bay
11:30 am – 6:10 pm
Summer service operates from June 20 to Sept. 11, 2016.
Crossing Time: 35 minutes