Featured Programs & Services
How may we help you?

BC at a Glance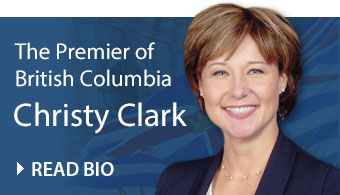 ---

18,491
Find Jobs
---

---
BC Gov News
As boating season approaches, the B.C. government is once again adding to its arsenal in the fight to keep B.C. invasive mussel free by adding two new inspection stations, expanding inspection hours and the inspection operating season, more than doubling the number of inspectors, increasing public education, expanding scientific lake monitoring and providing Canada's first multi-purpose mussel-sniffing dog.
Thursday, March 30, 2017
View more news
---

A unique urban learning environment.<br /><br />As BC's first urban design school - Crosstown Elementary is a little different than most schools.The unique, four-storey school is built on top of a parkade and in the middle of condo buildings, making it the first of its kind in BC.
MORE ON FACEBOOK