Government A-Z
Find government services.
Find government organizations.
How may we help you?

BC at a Glance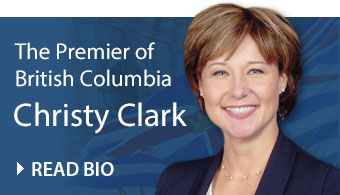 ---

12,882
Find Jobs
---
BC Newsroom
At the halfway point of B.C.'s distracted driving consultation, it's clear that British Columbians are very concerned about this dangerous behaviour and would support tougher penalties to curb it.
Tuesday June 30, 2015
---
View more news
Connect
Connecting YOU to what you need.

The newly launched http://gov.bc.ca/ website ensures you're better connected to the services and resources you need with a beefed-up, navigation-by-topic system and easy to find links to forms and info.
You can find more information on the redesign here: http://ow.ly/OB0G1


Sunday June 21, 2015
---
MORE ON FACEBOOK