Featured Programs & Services
How may we help you?

BC at a Glance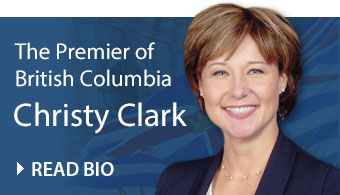 ---

18,731
Find Jobs
---
BC Gov News
The Kamloops Fire Centre is reminding the public that a Category 2 and Category 3 open burning prohibition came into effect at noon on May 19.
Friday, May 26, 2017
View more news
---

Increased flooding = increased risk of landslides.💦<br /><br />Heavy rainfall increases the chance of landslides & flash floods. If you live down-slope from a potential slide area, listen for unusual sounds that might indicate debris, such as trees cracking or boulders knocking together. To report landslide or debris flow indicators, call the 24-hour provincial toll-free number at 1-800-663-3456 or contact your local fire, police or public works department.
MORE ON FACEBOOK