Government A-Z
Find government organizations
How may we help you?

BC at a Glance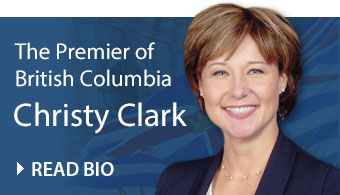 ---

11,789
Find Jobs
---
BC Newsroom
Premier Christy Clark announced the following changes in cabinet responsibilities:
Thursday July 30, 2015
View more news
---

Too much exposure to ultraviolet (UV) radiation can lead to skin cancer, eye cancer, and premature skin aging. The sun is strongest during the summer between the hours of 11am and 4pm, but you need to protect your skin every time you go out in the sun.
MORE ON FACEBOOK