Government A-Z
Find government organizations
How may we help you?

BC at a Glance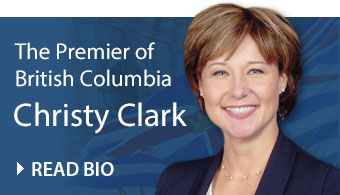 ---

11,592
Find Jobs
---
BC Newsroom
Premier Christy Clark announced the following changes in cabinet responsibilities:
Thursday July 30, 2015
View more news
---

Have you had your say yet? <br /><br />Help shape BC's future of climate action by participating in the public consultation. Survey deadline: August 17, 2015.
MORE ON FACEBOOK