Government A-Z
Find government services.
Find government organizations.
How may we help you?

BC at a Glance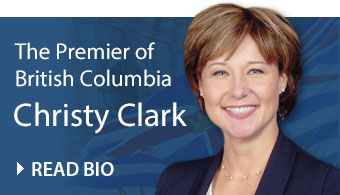 ---

11,954
Find Jobs
---
BC Newsroom
The Province is cautioning all British Columbians to be diligent with fire safety and report all wildfires to authorities as 184 active fires are being fought across British Columbia with 9 evacuation alerts and orders currently in effect, impacting over 800 homes.
Monday July 06, 2015
View more news
---

Due to the wildfires, air quality in some parts of BC is affected. People with heart or lung conditions may be more sensitive to the effects of smoke and should watch for any change in symptoms.
Advisories are updated on BC Air Quality's site during regular business hours. Follow EnvReportBC on Twitter for Air Quality Advisories.
MORE ON FACEBOOK