FireSmart
FireSmart is a shared responsibility. FireSmart BC is your complete resource for keeping your home, neighbourhood and community prepared for wildfires.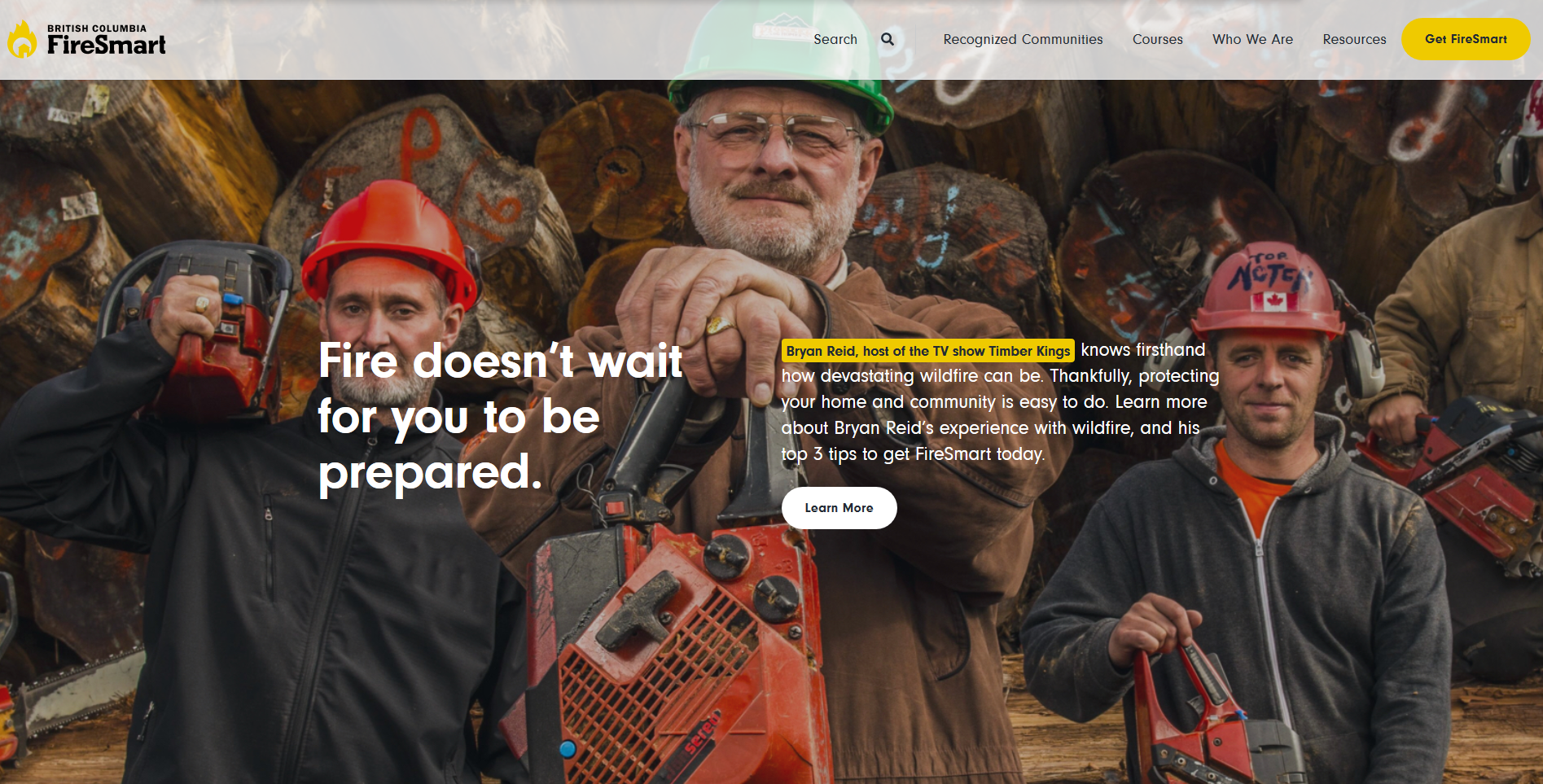 ---
Get FireSmart Today
Bryan Reid, host of the TV show Timber Kings knows firsthand how devastating wildfires can be. Thankfully, there are steps you can take to help protect your home and community from wildfire. Learn more about Bryan Reid's experience with wildfire, and his Top 3 tips to get FireSmart here.
Watch more videos at FireSmartBC.ca
---
BC FireSmart Committee
The BC Wildfire Service initiated the BC FireSmart Committee in May 2017. The BC FireSmart Committee works to ensure greater direction and integration of the seven FireSmart disciplines across the province of British Columbia based on the FireSmart Canada model. The BC FireSmart Committee collaboratively maintains and improves the delivery of the BC FireSmart program to better support wildfire preparedness, prevention and mitigation in B.C.
---
FireSmart Disciplines
With FireSmart BC's seven tried, tested and true FireSmart disciplines, you can help mitigate wildfire threats around your home and in your community.
---
FireSmart Begins at Home Manual
There are simple steps you can take to drastically reduce your property's risk. The FireSmart Begins at Home Manual outlines the FireSmart program and how each homeowner can make their property and neighbourhood FireSmart
Download now at FireSmartBC.ca
---
Funding for Wildfire Prevention
Are you looking to get funding for a wildfire prevention initiative in B.C.? You may be eligible to take advantage of funding programs.