Rapattack Program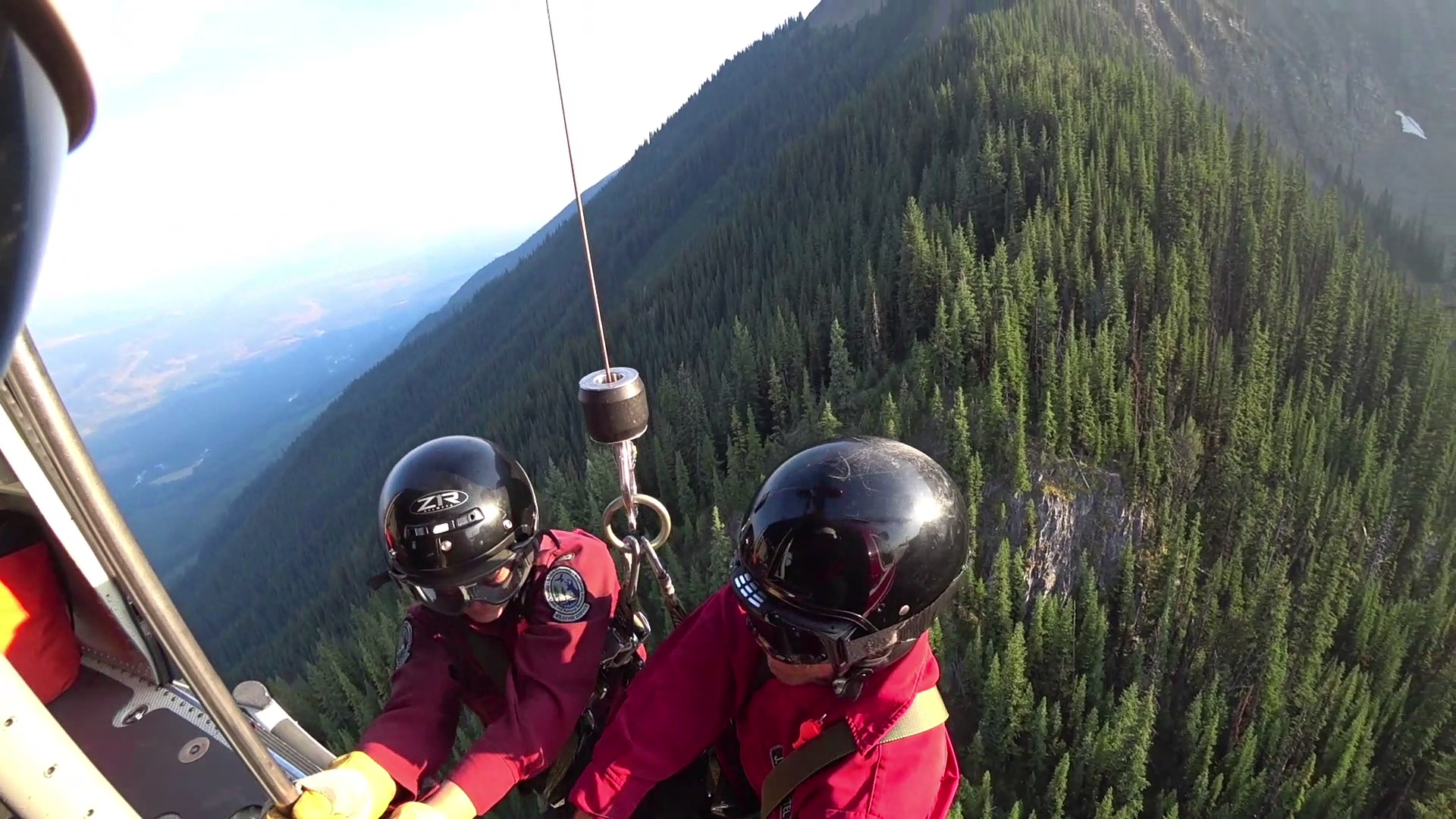 Rapattack crews
Rapattack crews are an initial attack resource capable of quickly responding to wildfires that occur in areas that are hard-to-access by foot or by vehicle, and where there are no suitable landing areas for helicopters nearby. Rapattack crews normally rappel from rotary-wing aircraft (i.e. helicopters) in order to perform initial attack fire suppression action.
Rapattack response operations
Rapattack resources are typically called upon for the following incidents:
remote access initial attack fires,

fire suppression in difficult-to-access areas on sustained action fires,

remote access medical emergencies (capable of hoist extraction for injured persons),

helipad construction in remote areas

to

allow helicopters to land and deliver more personnel and equipment.
Rapattack personnel
B.C.'s 41 certified rapattack firefighters are based in the Kamloops Fire Centre in the Vernon Fire Zone.
Rapattack history
The BC Wildfire Service Rapattack Program started in 1977 in Lower Post, B.C. In 1979, the program relocated to its present location in Salmon Arm, B.C., in order to be centrally located to the majority of fires that require rapattack response.
Rapattack rappel and hoist-equipped aircraft
The Province's long-term contracted aircraft fleet includes three medium-lift helicopters equipped with rappel and hoist equipment, as well as belly tanks. Rapattack personnel, along with their helicopters, may be repositioned anywhere in the province to allow for faster response to anticipated incidents that may occur in areas otherwise difficult to access.