Jenny Boulet
Project and Branch Coordinator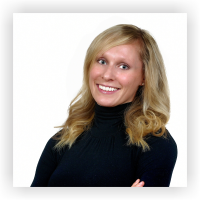 Phone: (236) 478-3342
Email: Jenny.Boulet@gov.bc.ca
Jenny is the Project and Branch Coordinator for the British Columbia Geological Survey.
Expertise
Prior to joining the Geological Survey, Jenny worked in administrative positions in the private sector for over 6 years. She has also briefly worked for the Ministry of Transportation where she gained experience in the Public Service.
Jenny brings her administrative experience into play providing support to the Geological Survey staff and directors. As the Project and Branch Coordinator, Jenny's responsibilities cover a wide range of activities including documenting projects, coordinating human resources activities, keeping the internal schedule, ordering, reception, and client interaction.