Indigenous Forest Bioeconomy Project Success
The Indigenous Forest Bioeconomy Program and the Indigenous Forestry Program Annual Report highlights the 27 projects completed in 2020-2021. These projects range from conventional forestry to advanced biomaterials, contributed to 32 new jobs and over 360 potential jobs.
Nail Laminated Timber Panels
This pilot project produced and tested nail laminated timber (NLT) panels using locally available residuals. This project was in collaboration with an Indigenous community facing an acute lack of accommodation in high season and decrease in rental stock as lodgings were converted into tourist accommodations. NLT panels allow for the use of softwood and harvest residuals in construction when they would otherwise be unsuitable on their own. Panels were built and tested through FPInnovations at the University of British Columbia (UBC).
This project is still underway, and the testing phase is now complete. This project will result in a range of benefits including direct employment and training during the NLT testing stage, product development and export potential. It will also offer economic development and the potential to address lack of tourist accommodations.
Great Bear Rainforest Essential Oils (GBREO)
Great Bear Rainforest™ Essential Oils (GBREO) is a social enterprise supported by the Coastal First Nations' Great Bear Initiative. This project was delivered in partnership with FPInnovations, Metlakatla Stewardship Society and Nuxalk Nation. Metlakatla began sustainably harvesting conifer oils and production of essential oils in 2014, and GBREO has entered ecommerce sales, marketing, and operations.
Partnerships were also created with Ecotrend and Essential Aura, and opportunities are available to partner with additional First Nations communities. Six new employment opportunities have been created from this project to date.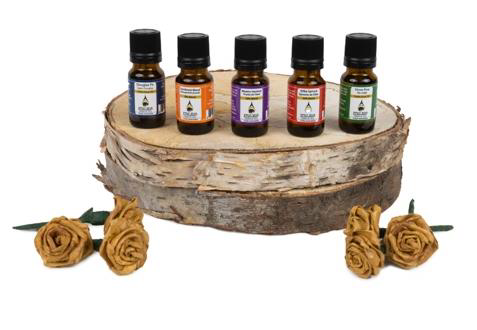 Heiltsuk Tiny Homes, Bella Bella
This project was developed to address a growing population resulting in housing needs in Bella Bella, B.C.. The province partnered with the Heiltsuk Tribal Council, FPInnovations, UBC and Mitacs to build tiny homes at a small scale saw mill.
This project resulted in four tiny homes constructed using local cedar, providing comfortable and safe homes for community members. There is potential for expansion to build more housing in the future, leading to increased economic development opportunities.