Indigenous Forest Bioeconomy
The Indigenous Forest Bioeconomy Framework aims to provide another platform for Indigenous opportunities in the natural resource sector by responding to a community's interests and needs through collaboration and partnerships.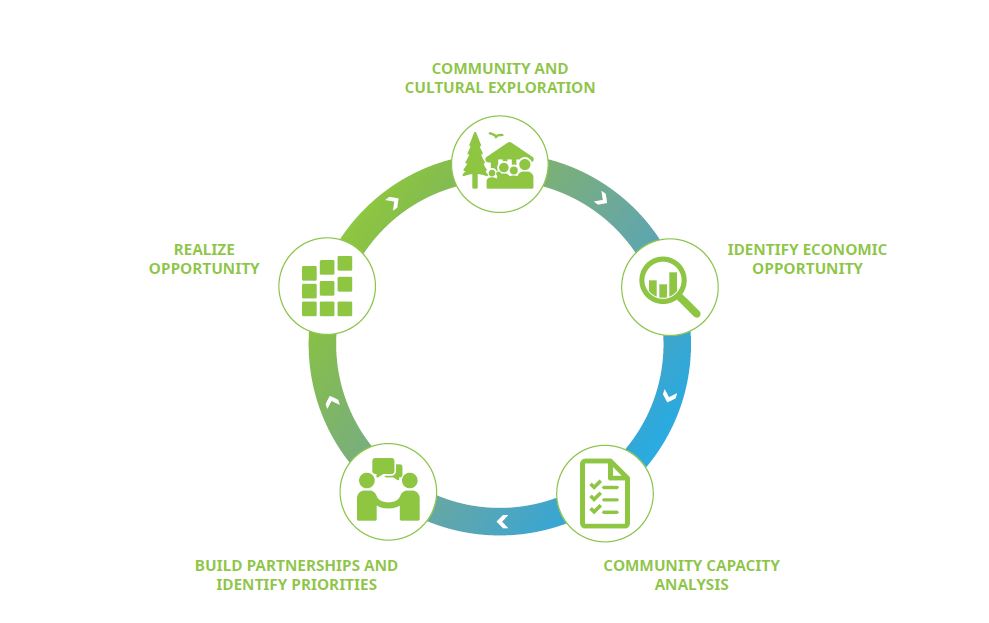 Indigenous Forest Bioeconomy Framework
The principles, goals, objectives and economic development pathway reflected in the Indigenous Forest Bioeconomy Framework are the result of engagement and collaboration with many Indigenous Nations across the province since 2016. As we continue to work with Indigenous Nations on forest bioeconomy opportunities, we will continue to improve and refine this Framework.
This framework was used as the foundation for developing the Indigenous Forest Bioeconomy Program which offers funding to support Indigenous communities, governing bodies, or enterprises that have projects in B.C. that fall within the scope of forest bioeconomy.
Principles
The Indigenous Forest Bioeconomy is guided by six principles:
Support is provided in addition to and independent of negotiated treaty or non-treaty agreements
Supports reconciliation objectives, constitutional and historic obligations
Recognizes and prioritizes Indigenous values, traditions, and knowledge
Supports Indigenous community and/ or Indigenous business driven projects designed to meet community needs while also supporting regional economic development opportunities
Supports collaboration with industry and business, as well as across ministries and agencies
Considers and supports Indigenous community capacity development