Data Stewardship Committee
The Data Stewardship Committee is established under the E-Health (Personal Health Information Access and Protection of Privacy) Act. The committee members are appointed by the Minister of Health, and are responsible for managing the disclosure of information contained in a health information bank or a prescribed Ministry of Health database. The Pharmaceutical Services Act also mandates that the disclosure of PharmaNet data for research purposes is adjudicated by the Data Stewardship Committee.
Anyone seeking data contained in PharmaNet, a health information bank or a prescribed ministry database for research purposes must submit a request to the Data Stewardship Committee via email. Population Data BC provides support for academic researchers requesting access to PharmaNet or a health information bank. If the committee approves the request, the health information bank or the prescribed database administrator may disclose the requested information, subject to any conditions set by the committee or administrator.
The Data Stewardship Committee also provides oversight on behalf of the Ministry of Health in endorsing academic research requests to contact, before submission to the Office of the Information and Privacy Commissioner of British Columbia.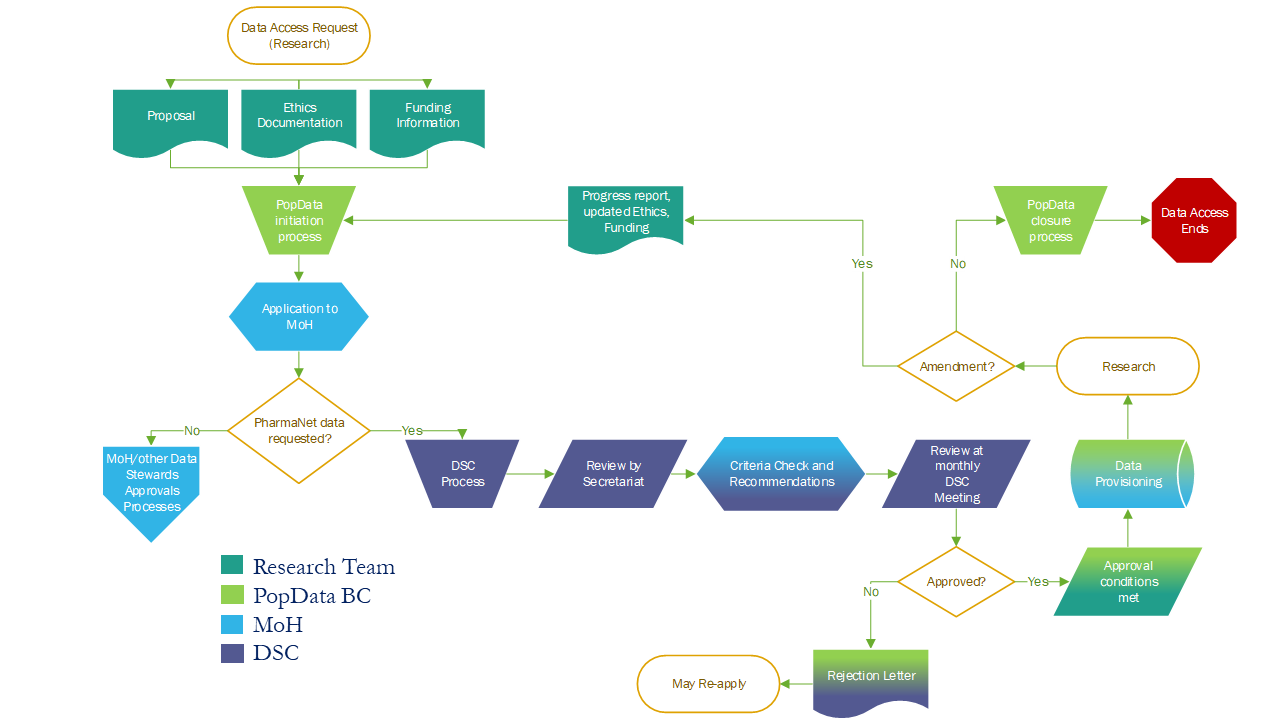 Annual Reports
Per the E-Health Act, the Data Stewardship Committee must at least once each year, report to the minister respecting:
information-sharing agreements entered into by an administrator under this division, and

the activities of the data stewardship committee,

any matter the minister requires
The following health information banks have been established by the minister in accordance with the E-Health Act. The Provincial Laboratory Information Solution Repository is not currently available for data access requests.
Provincial Laboratory Information Solution (PLIS) Repository

Client Registry System

Provider Registry