Setting up an Engagement Website
Determining your URL
Once you have a Partnership Agreement, the Citizen Engagement Team will do the heavy lifting to determine the URL and complete a Web Property Application Form. This form helps align the project with technical, data, branding, promotion, social media and public engagement standards and includes a proposed URL. URLs for engagement sites are always: engage.gov.bc.ca/projectname, for example for the Human Rights Commission engagement, the URL was: http://engage.gov.bc.ca/bchumanrights
The URL cannot contain acronyms and must accurately describe the project to the public. Think about how a citizen might search for the website, or what key words they might use. The Citizen Engagement Team will navigate the approval through the GCPE Joint Delivery Working Group. If you are interested in creating public facing web properties, please see the Web Property Governance Standards.
Once a project URL is approved for an engagement, the Citizen Engagement Team will set up a test site. The Internet Strategy and Web Property Application Form can be found on GCPE's intranet (internal site for BC Public Service staff).

Graphics
Government Communications and Public Engagement (GCPE) is responsible and accountable for all government communications material and services, including graphic design. Graphics must always follow corporate guidelines, and therefore must be designed or approved by GCPE's graphic communications unit prior to use. They provide services including design and production for all types of media. For more information, please visit GCPE's Graphic Communications intranet site (internal site for BC Public Service staff).
The Citizen Engagement Team will lead ministries through the development of graphics for engagement projects. Web graphics include an image for the top banner and site widgets, as well as infographics and project timelines. In addition to graphics, all photos and videos posted to the website must be first approved by ministry GCPE communications and have the correct permissions/copyrights for use. GCPE's Social Media Team manages the corporate Flickr account. Any photos for the Flickr account must follow the BC Newsroom's guidelines for file size, naming conventions, description and tags. YouTube videos can also be embedded on the engagement sites. The Citizen Engagement Team will work with the Social Media team to have videos posted to the corporate YouTube channel.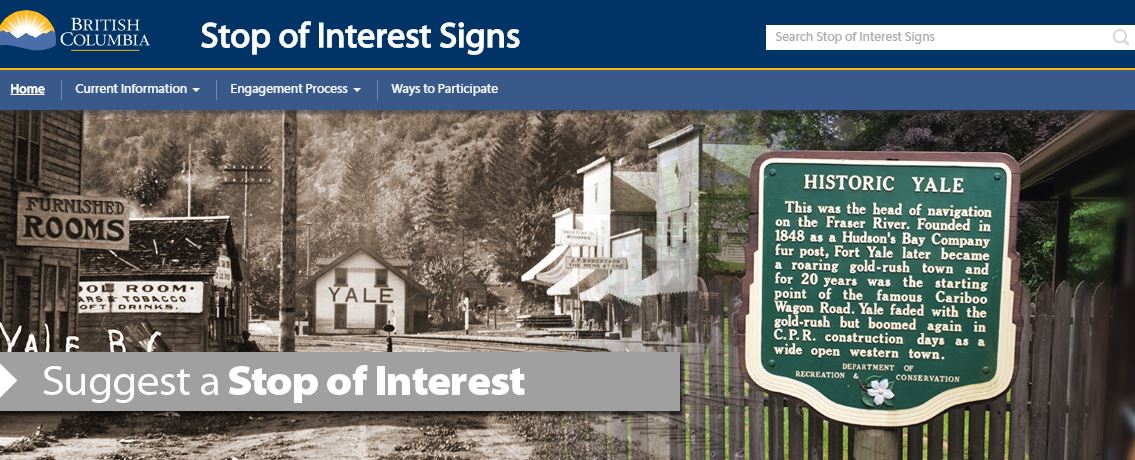 Website Navigation
Through user testing, the Citizen Engagement Team has established best practices for website navigation. This includes the top navigation menu, sub menus, content flow and graphics. All engagement projects follow standard navigation.
Writing Web Content
Once the navigation and pages have been determined, it is the responsibility of the ministries along with their ministry GCPE communications shop to write the engagement site web content. The B.C. government has guidelines for developing, writing, and formatting web content. The Content Development Guide and Web Style Guide provide advice on audience analysis, as well as stylistic and formatting standards for writing consistent and high quality content. All web content must be approved by the ministry's communications shop prior to being posted to the engagement site.