Plain Language Exercise Eleven Takeaways
Sample revised text as viewed on Hemingwayapp.com (click to expand):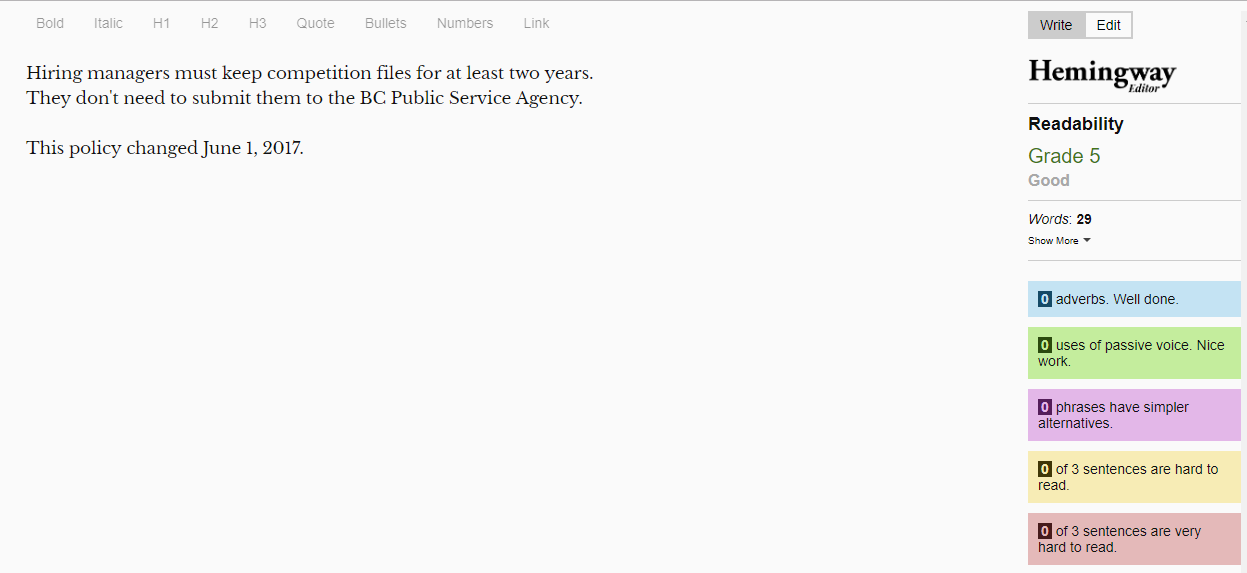 ---
Transcript of revised text:
Hiring managers no longer need to submit competition documents to confirm a hire.
Hiring managers must still keep competition documentation for at least two years.
This change came into effect June 1, 2017 as a result of client feedback.
---
Notice the following:
The new text passes all of the Hemingway App's tests and nothing is highlighted
The readability score has dropped to 7
The word count has dropped to 39 - nearly half of the original text!
The effective date of the change has been moved to the end as that information is less important than the changed policy itself
---