CMS Lite Manual
This manual has been developed for content editors who use CMS Lite, the Province of B.C.'s web-based content management system used to create www2.gov.bc.ca and other related sites.
The CMS Lite Overview provides a summary to help get new users acquainted with the system.
Search the CMS Lite Manual
The CMS Lite home screen is designed to provide content editors with quick and easy access to all the functionality required to create, edit and publish pages. The home screen consists of four sections, each providing immediate access to a variety of content related actions.
Click image to view in full screen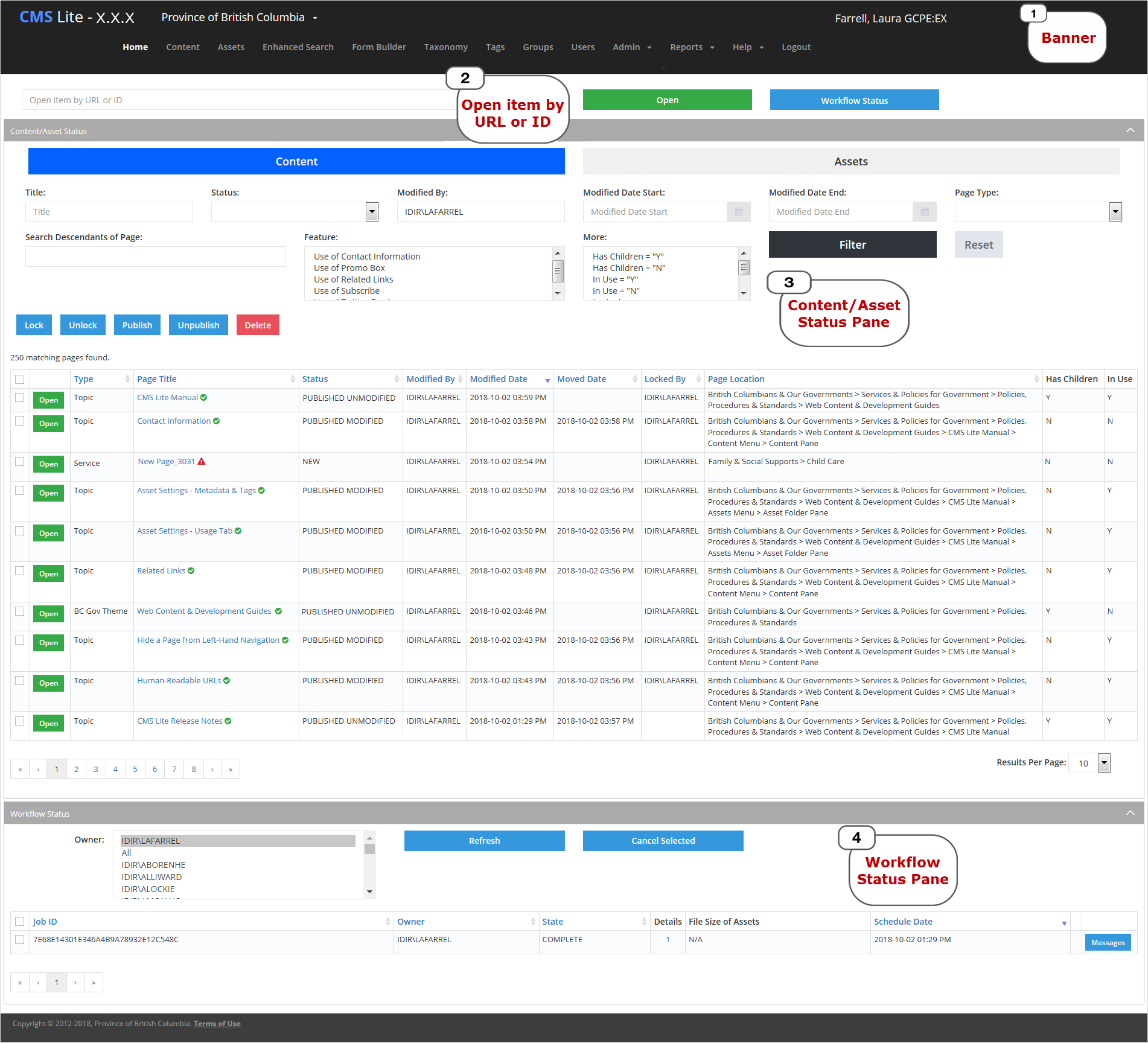 The CMS Lite interface utilizes action buttons and drop-down menus to manage and filter content. Item Control bars throughout the interface allow for panes to be collapsed and expanded to maximize screen usage.
Click image to view in full screen

Learn more about the user interface.