OCIO Strategy 2016
The BC government is committed to ensuring citizens have the best possible experience when interacting with us. This vision is outlined in more detail in Where Ideas Work, the corporate plan for the BC Public Service. To support this plan, the Office of the Chief Information Officer (OCIO) has released the OCIO Strategy 2016. It sets the 3-year strategic direction for Information Technology (IT) for the BC government.
The OCIO Strategy 2016 is intended to guide and support IT investment planning across government. It's about enabling digital services, maximizing value from our IT investments, operating a secure IT infrastructure, and enabling our workforce to accomplish our shared goals.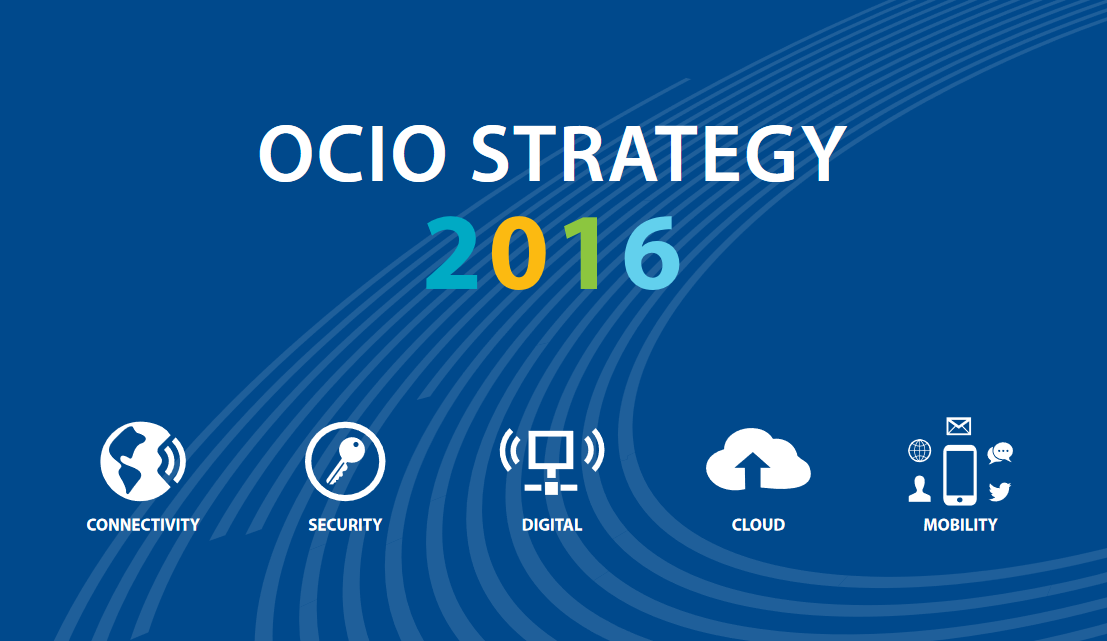 To view the strategy, click on the graphic above.
Report Cards
We are reporting on the Strategy and our commitments each year.
Pillar Strategies
We have released our four pillar strategies: Network, Security, Cloud and Mobility.
Core Function Strategies