Quota Management & Movement
Quota is a licence to produce. It is the tool established in provincial regulation to manage production volumes of supply managed commodities in B.C. How much quota a producer holds determines the volume of regulated commodity that a producer can grow over a fixed period of time. In B.C. dairy (cow's milk), eggs, hatching eggs, chicken and turkey are produced under quota. Small volumes of supply managed commodities can be grown in B.C. without quota.
Commodity boards must manage quota in accord with the Natural Products Marketing (BC) Act, the regulations establishing their authorities, and BCFIRB directions.
Read more about quota and supply management.
Under Quota Management and Movement, discover the number of quota producers and production volumes in B.C. In 2018, there were 1061 licenced B.C. farmers holding quota across all supply-managed sectors. Distribution of quota varies by product and by region, with the majority of quota being produced in the Lower Mainland.
Click image to view in full screen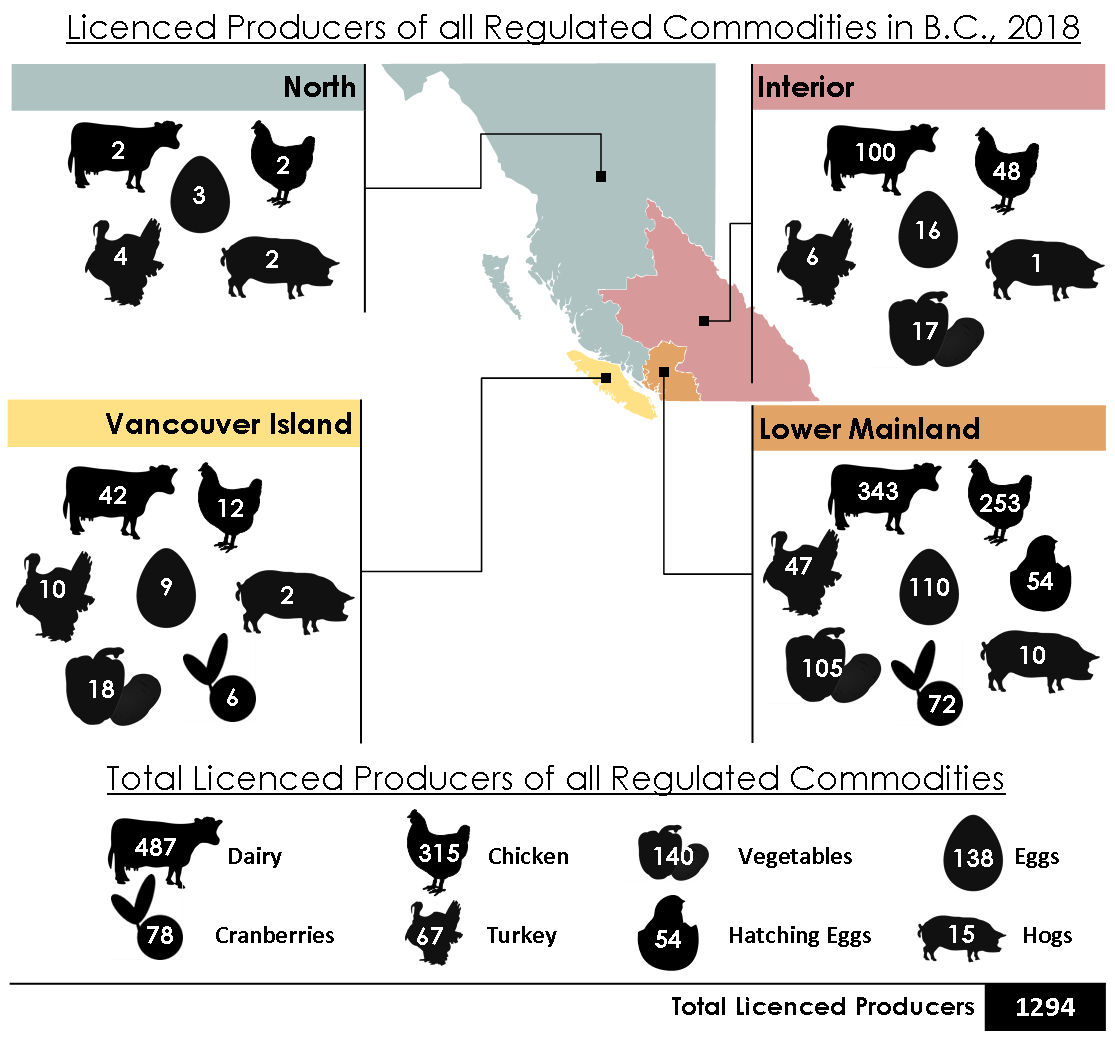 To support new farmers joining the supply-managed sectors, commodity boards have New Entrant Programs that provide free quota to qualified applicants. In the last ten years, over 100 new farmers started in the supply-managed sectors through New Entrant Programs.
Click image to view in full screen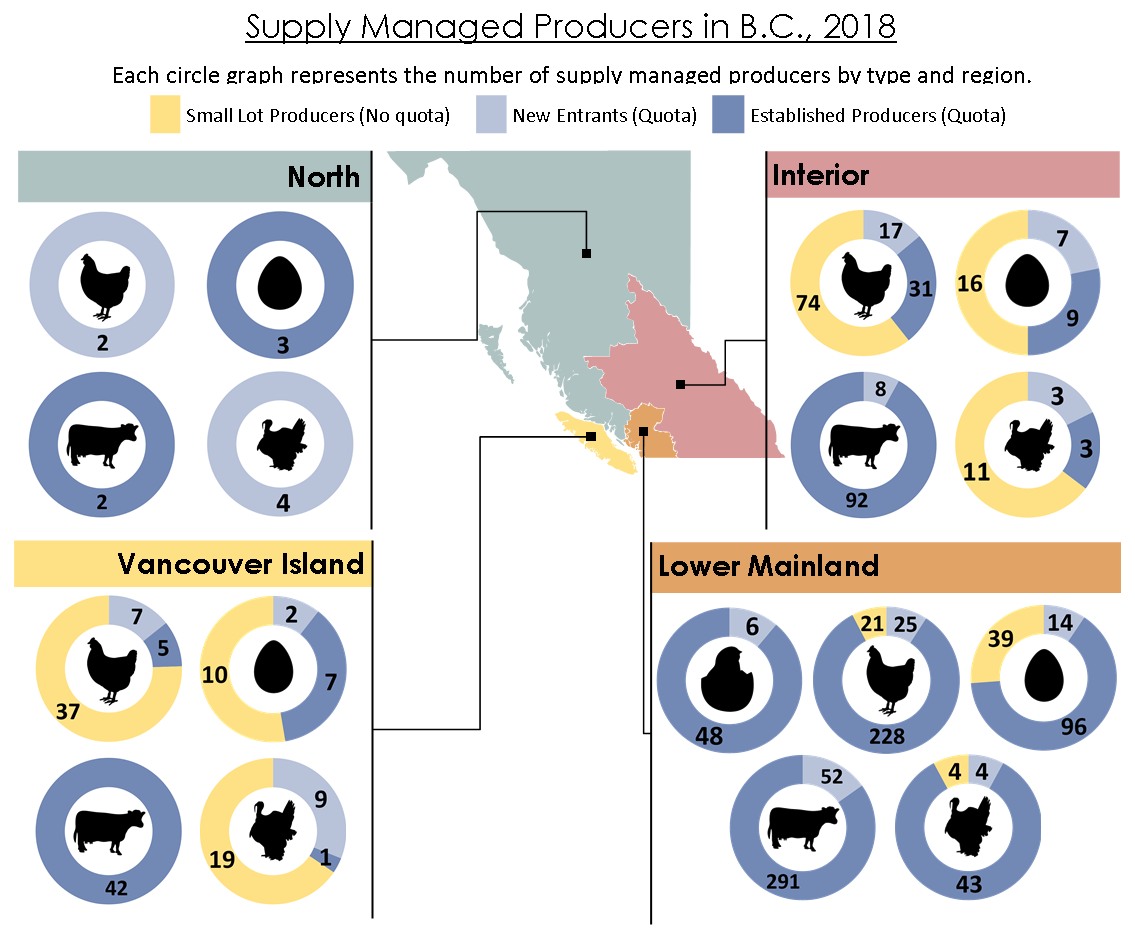 Generally, commodity boards issue two types of quota: conventional and specialty. Under conventional quota, farmers use standard animal breeds and/or mainstream production methods. Under specialty quota, farmers grow unique breeds and/or apply specialized production methods (e.g., organic).
B.C. continues to lead Canada in specialty production across supply-managed commodity boards.
Click image to view in full screen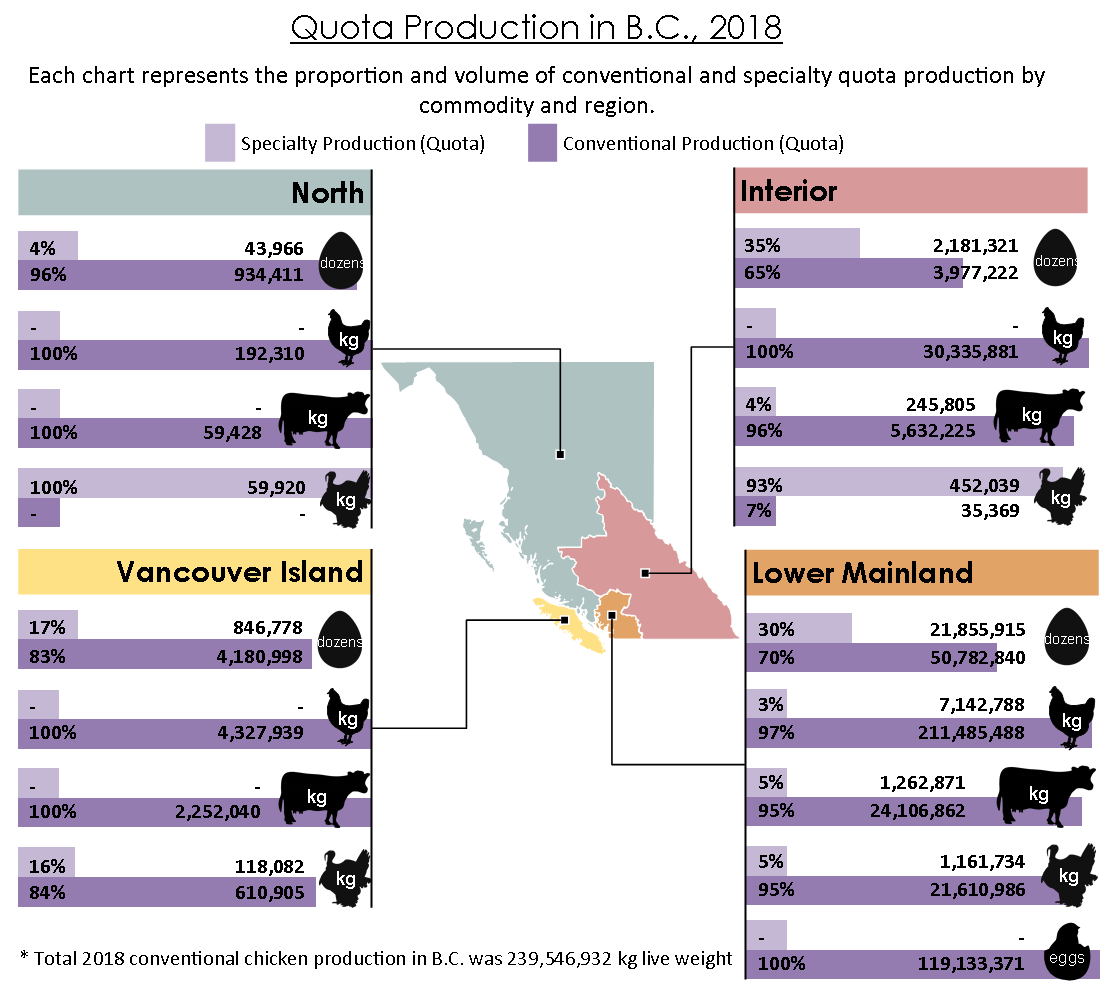 How commodity boards manage quota shapes B.C.'s supply managed sectors, including the number of farms, what product they grow and where the farms are located.