BCFIRB Members, Staff & Appointments
BCFIRB is made up of part-time members appointed by the Lieutenant General in Council (board), who are supported by staff.
Members and staff have skills and expertise in areas such as:
Agri-food production, marketing or processing
Consumer representation
Land-use planning
Animal welfare
Facilitation and mediation
Regulatory or quasi-judicial environments
On-going training and education opportunities focus on building and updating member and staff skills and expertise.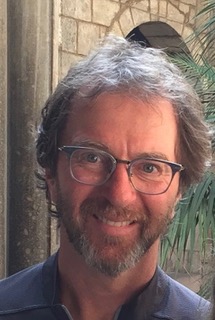 Chair, Peter Donkers
Mr. Donkers' appointment term is November 15, 2018 to November 15, 2021.
Peter Donkers served as Executive Director of the BC Investment Agriculture Foundation from 2006 until his retirement at the end of 2017. As Executive Director, Peter worked closely with the agriculture and food processing sectors and governments to oversee the efficient delivery of more than $100 million in provincial and federal funding in support of innovative projects that enhance the competitiveness, profitability and sustainability of BC agriculture and agri-food.
Prior to joining IAF, Peter served as Executive Director of Campus Canada, a consortium of Canadian universities and colleges with a mandate to develop and deliver a comprehensive inter-institutional Prior Learning Assessment, credit transfer and recognition, credit for workplace training and foreign credential recognition. Peter began his professional career with the Government of British Columbia in the departments of education and post-secondary education and as Executive Director with the Open Learning Agency.
Peter and his wife Judy live in Merville amongst some of the most beautiful and fertile farms in the Comox Valley.
---
---
Vice Chair, Algis Sakalauskas
Mr. Sakalauskas' appointment term is July 31, 2016 to July 31, 2021.
Al has had a long career in both the agricultural industry and with the BC Government. Al was the Executive Director of the BC Egg Marketing Board. Prior to this, he was the Chief Project Officer and Chief Operating Officer for Partnerships BC. With the Provincial Government, Al also served as an Assistant Deputy Minister for the Ministry of Finance and the Ministry of Agriculture. Active within his profession, he was a Past President of the Institute of Public Administration of Canada - Victoria Chapter. Al got both his Bachelors of Science and Masters of Science degrees from the University of British Columbia.
---

Member, Ms Daphne Stancil
Ms Stancil's appointment term is June 22, 2014 to July 31, 2020.
Daphne Stancil completed a multi-year term in late 2013 as Chair of the British Columbia Chicken Marketing Board and in 2014 was appointed to the Environmental Appeal Board and later to the B.C. Farm Industry Review Board. Daphne retired as Assistant Deputy Minister (ADM) for the Ministry of Agriculture and Lands in 2009. Before being appointed ADM, Daphne held a variety of positions with the Province including Executive Director of Economic Policy for the Ministry of Agriculture and Lands, Project Assessment Director for the Environmental Assessment Office, and Director of Legislation and Governance for the ministry of Agriculture, Fisheries and Food. Daphne practiced law in Victoria and served several years as a Biologist for the Province. She has a long standing interest in board governance and decision-making and has experience with a variety of boards and agencies. She is also a long-standing member of the Law Society of BC. Daphne holds a Bachelor of Science in Biology (Honours), Master of Science (Biology) and a Bachelor of Laws from the University of Victoria.
---
Member, Ms Tamara Leigh
Ms Leigh's appointment term is December 31, 2017 to December 31, 2019.
Tamara is a communications consultant, writer and facilitator. She has specialized in agricultural issues and communications for the past 13 years, providing strategic communications support, stakeholder engagement and issues and media management for a variety of clients, including the Investment Agriculture Foundation of BC and the BC Agriculture and Food Climate Action Initiative. Tamara is a skilled facilitator and consensus-builder, having worked with organizations in agriculture and beyond to address complex issues and find a path forward. She is a long-standing member and director of the BC Farm Writers' Association and the Canadian Farm Writers Federation.
---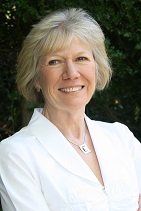 Member, Ms Mary O'Callaghan
Ms. O'Callaghan's appointment term is July 31, 2018 to July 31, 2020.
Mary is a management consultant who works with clients throughout BC. Her practice focuses on family enterprise transition, governance, strategy, and organization development. Previously, Mary was a partner with KPMG's Management Consulting practice where she led the People and Change service line in Vancouver. She also led KPMG's Women's Initiative in Vancouver, working with KPMG women to increase their profile and connect with other leaders in the marketplace.
Her prior experience includes working with BC Hydro, Business Development Bank of Canada, and General Motors of Canada. Mary holds BSc and MBA degrees from the University of British Columbia, is a Fellow Certified Management Consultant and is certified as a Family Enterprise Advisor. She is a member of the Board of Directors of the College of Occupational Therapists of British Columbia and a member of its Inquiry Committee. In addition, Mary is a member of the Board of Directors of International Women's Forum – British Columbia and Chair of the Communications Committee. She was previously a member of the Board of Directors of the Minerva Foundation for BC Women, and was a Council Member of the Institute of Certified Management Consultants in BC.
---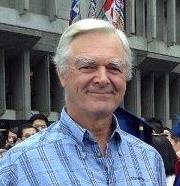 Member, Dennis Lapierre
Mr. Lapierre's appointment term is March 11, 2019 to July 31, 2020
Dennis is a purebred sheep producer operating Habitat Farm, which he established in 1992, following a 26 year career with the Calgary Police Service. Retiring as a Staff Sergeant, career highlights included managing the Court Unit, the Citizen's Complaint unit, which reported directly to the Chief of Police, and the Criminal Intelligence Unit as a specialist in organized crime investigations. Mr. Lapierre's experience in BC includes participating in land and resource management planning processes, leading local government as Chair of a Regional District board, chairing an agricultural advisory committee, and representing the Community Agriculture sectors on both the BC Agriculture Council and the Investment Agriculture Foundation. In 2004, he earned an MA in Applied Communications from Royal Roads University.
---
Pawanjit (Pawan) Singh Joshi
Pawan Joshi is a practising lawyer with Joshi lawyers. He focuses in the areas of family law, land disputes, insurance law and civil litigation. He was previously a practicing lawyer in India working for several years in the areas of family law and civil litigation before moving to Canada. Pawan is actively involved in his community and is currently involved with the Pro Bono Students Canada (supervising lawyer), Abbotsford Community Services- Family Legal Advocacy Program (supervising Lawyer) Access pro-bono BC Clinics (volunteer lawyer), CBA-BC (lawyer referral service). He was previously involved with College of Dental Technicians of BC (board member), British Columbia Pubic Interest Advocacy Centre, the Punjab and Haryana Bar Council, the Agricultural Workers Advisory Committee, Farmworkers' Program (funded by the Law Foundation). Pawan is a member of the Law Society of British Columbia, Canadian Bar Association, the Trial Lawyers Association of BC and the Punjab and Haryana Bar Association (India). He holds a Bachelor of Arts (Honours) and Bachelor of Laws from India. He was called to the Bar of British Columbia in 2008, after successfully completing his Canadian Bachelor of Laws requirements through the National Committee of Accreditation, Ottawa.
The Executive Director is responsible for the strategic operational management of BCFIRB in fulfilling both its regulated marketing and farm practices mandates, and for directing BCFIRB's overall conflict resolution role.

778 974-5798

The Manager, Issues and Planning, develops policy advice and recommendations on agricultural regulatory federal/provincial agreements and long-term issues, and oversees and supports the commodity boards as they develop their strategic and governance processes.

778 974-5790

The Manager, Corporate Affairs is responsible for researching and analyzing the legislative and regulatory requirements of BCFIRB, and the commodity boards in consultation with the ministry, providing policy and economic analysis of federal-provincial agreements and supporting strategic planning, performance expectations/measurements and annual reporting.

778 974-5792

The Issues Management Analysts manages and resolves operational ad hoc issues before BCFIRB, and manages formal BCFIRB reviews of regulated marketing and farm practices issues.

778 974-3349

236.478.0433

The Case Manager manages and oversees all regulated marketing appeals (NPMA), animal seizure and cost appeals (PCAA) and farm practices complaints (FPPA) within BCFIRB. The Case Manager leads and manages alternative dispute resolution measures (e.g., negotiating agreements, settlements, mediation). The Case Manager manages the provision of tribunal hearing services to BCFIRB, including management of evidence and case documents.

778 974-5789

The Assistant Case Manager administers all intake and administrative services for appeals and complaints submitted to BCFIRB.

778 974-5794

The Board Services Coordinator is responsible for all aspects of board administration and ensures that administrative support is provided to members and staff.

778 974-4463

The Intake Administrator provides a range of client service functions supporting the case management team as well as general office administrative support to staff and board members.

778 974-5787
Appointments by the Lieutenant Governor in Council (Cabinet) to BCFIRB and agricultural commodity boards (chairs, and in some cases members) provide an opportunity for public service. Positions are part-time.
How to Apply
The merit-based appointment process is managed by BCFIRB in accordance with the guidelines for administrative tribunals established by the Board Resourcing and Development Office (BRDO).
If you are interested in an appointment to BCFIRB or an agricultural commodity board, submit an online application to the Board and Resourcing Development office. Or send your cover letter and resume to BCFIRB.
Appointments to BCFIRB
Candidates for appointment as BCFIRB members must have:
Proven leadership skills
Strong writing, analytical, communication and conflict resolution skills
Candidates should not have interests that conflict with the performance of their statutory duties and must show balanced judgment and possess the ability to make fair, consistent and timely decisions.
Candidates should have experience in one or more of the following areas:
Agri-food production, marketing or processing
Consumer representation
Land-use planning
Animal welfare
Regulatory or quasi-judicial environments
At least one appointee should have administrative law experience.
Candidates must have a demonstrated ability to work with people from a range of backgrounds with competing interests. Successful candidates will be able to gain confidence of those they interact with through effective communication and consensus building.
Appointees must be able to travel, and must have a home office.
For a list of duties and qualifications, see the following position descriptions:
B.C.'s Farm Industry Review Board member remuneration in 2014-2015 is guided by compensation guidelines, and is set in accordance with Treasury Board Directive 2/11 (Administrative Tribunals), section 4.2 (f).
Appointments to Agricultural Commodity Boards
B.C.'s agricultural commodity boards are responsible for regulating the production and marketing of certain agricultural products in the province. Marketing boards and commissions are made up of producer-elected members and appointed chairs. The B.C. Chicken Marketing Board also has two additional members appointed by Cabinet. The B.C. Milk Marketing Board and B.C. Cranberry Marketing Commission both have a non-producer, industry-appointed member.
Cabinet appointments to a commodity board are typically for a term of two years, which may be extended. All positions are part time. Time commitment and compensation are different for each board.
Qualifications
Candidates for appointment as a marketing board chair must be decisive, analytical, results-oriented individuals who have extensive experience at a senior level (industry or government) in production, marketing or processing. Superior organizational, management, negotiation, conflict resolution and decision-making skills, along with an ability to travel, are essential for these sensitive, high-profile positions.
For a complete list of duties and qualifications, see the following position descriptions:
Read more about the process for appointments and reappointments (PDF)
​