ELCC Summit featured guests
Keynote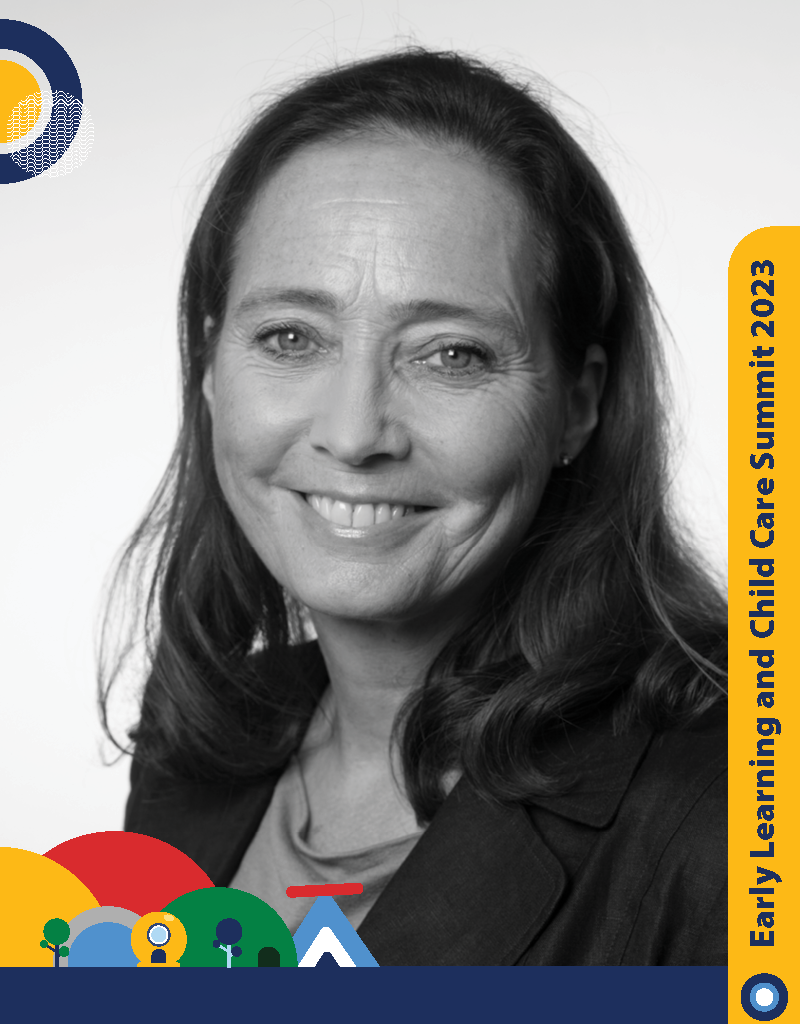 Tove Mogstad Slinde
Tove is a Senior Policy Adviser in the Norwegian Ministry of Education and Research in the Department of Kindergartens and Schools. Tove works in policy development on topics related to quality in early childhood education and care (ECEC) and has recently led the work on a "Strategy for Quality in ECEC towards 2030."
Since Tove entered the sector in 1987, she has been working with the governance and implementation of national policies on all levels. Representing the ministry in international cooperation, Tove has been involved in the work of the Thematic Working Group on ECEC in the European Union, as well as the Organisation for Economic Co-operation and Development ECEC network since 2008, where she served as chair from 2012 to 2018. She has been engaged on advisory committees for different research projects related to inclusiveness and quality of ECEC. Tove has also been a part of Ireland's expert group on a new funding model for ECEC and part of a commission in France delivering a report on "the first 1000 days of a child."
---
Facilitator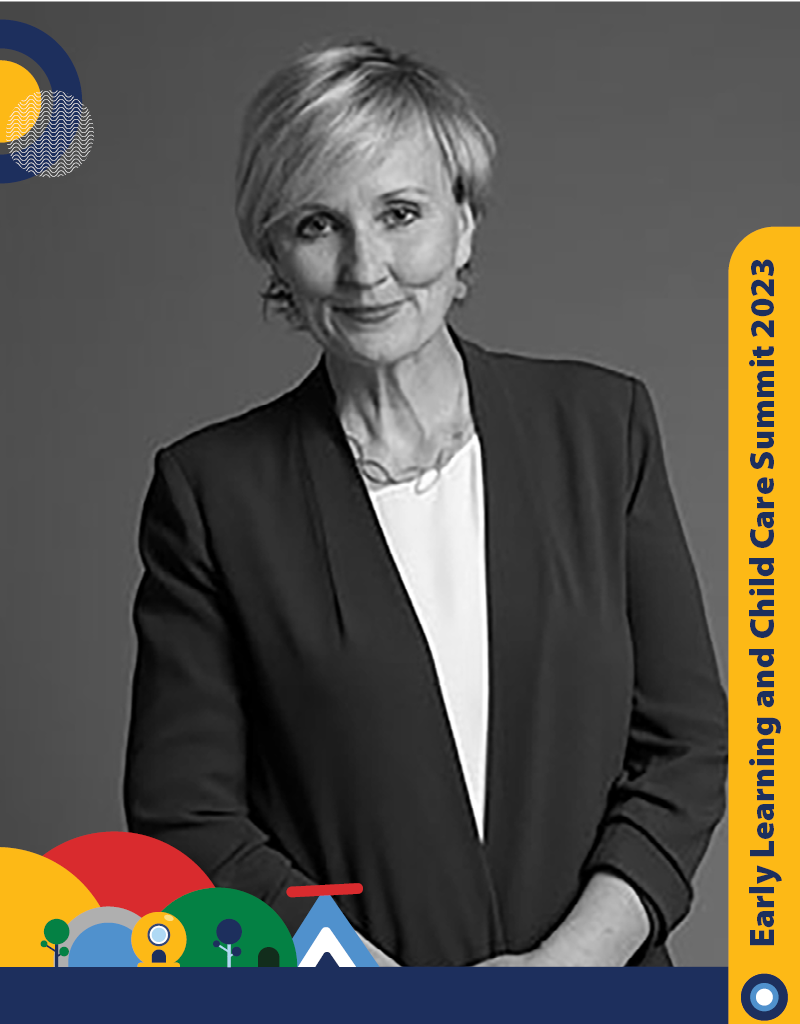 Kathryn Gretsinger
Kathryn is an associate professor of teaching at the University of
British Columbia School of Journalism, Writing, and Media. She is a long-time
public broadcaster at the Canadian Broadcasting Corporation, with a record
of creating award-winning work at the local and national level in Canada.
Kathryn is also a Killam Teaching Prize winner, and she was named as one of
North America's top innovative journalism educators in 2018.
There is a strong social justice undercurrent to Kathryn's work. Her
commitment to teaching, reporting, and fostering dialogue about issues
of social justice, Indigenous relations and mental health appear in the
courses she teaches and key collaborations, including the National Student
Investigative Reporting Network and her work with UBC's mental health and
wellness community of practice.
---
Speakers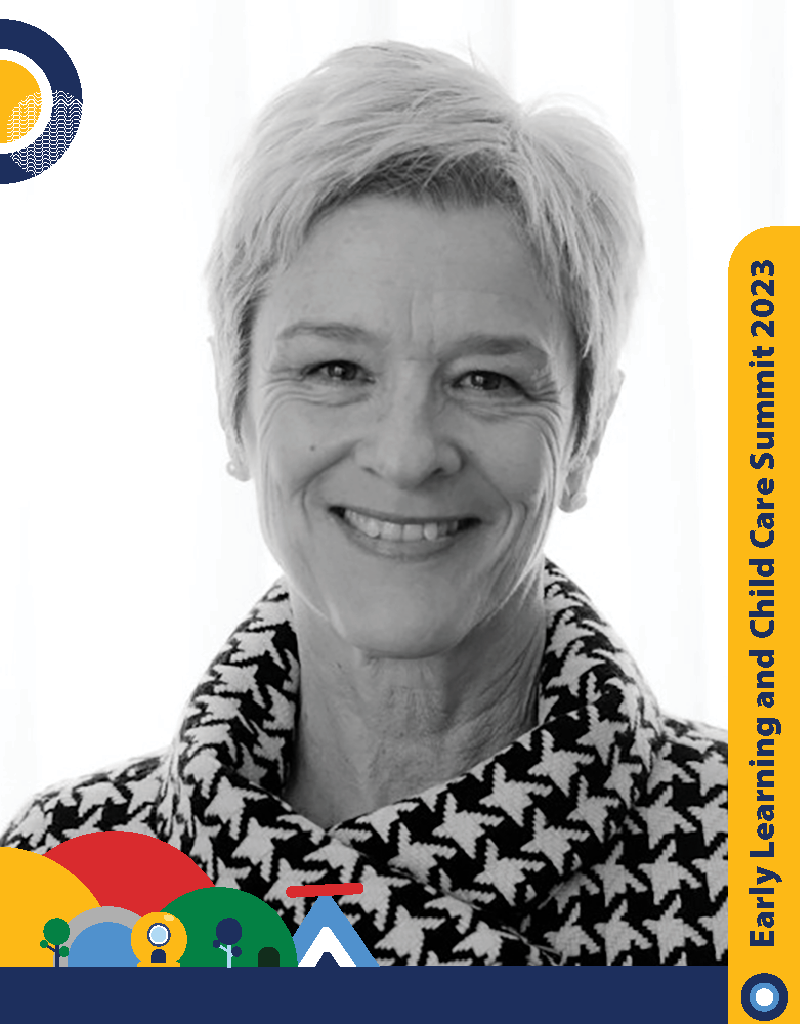 Jane Beach
Jane has been engaged in early learning and child care policy for the last four decades. She has worn a multitude of hats over the years from centre director to senior management in government. As an independent consultant for the last 28 years, Jane's work ranges from local needs assessments and organizational reviews to large-scale Canadian and international studies on various aspects of child care policy.
Jane has undertaken several Canada-wide studies on the Early Childhood Educator (ECE) workforce, conducted comprehensive policy reviews for government and other stakeholders, worked on ECE policy internationally and has served on numerous advisory bodies and boards.
Jane is currently the lead researcher on a multiyear project, which examines successes and challenges in building capacity and expanding child care in the public and non-profit sectors in six Canadian provinces. She also serves on the Statistics Canada Expert Advisory Committee on Early Learning and Child Care Data.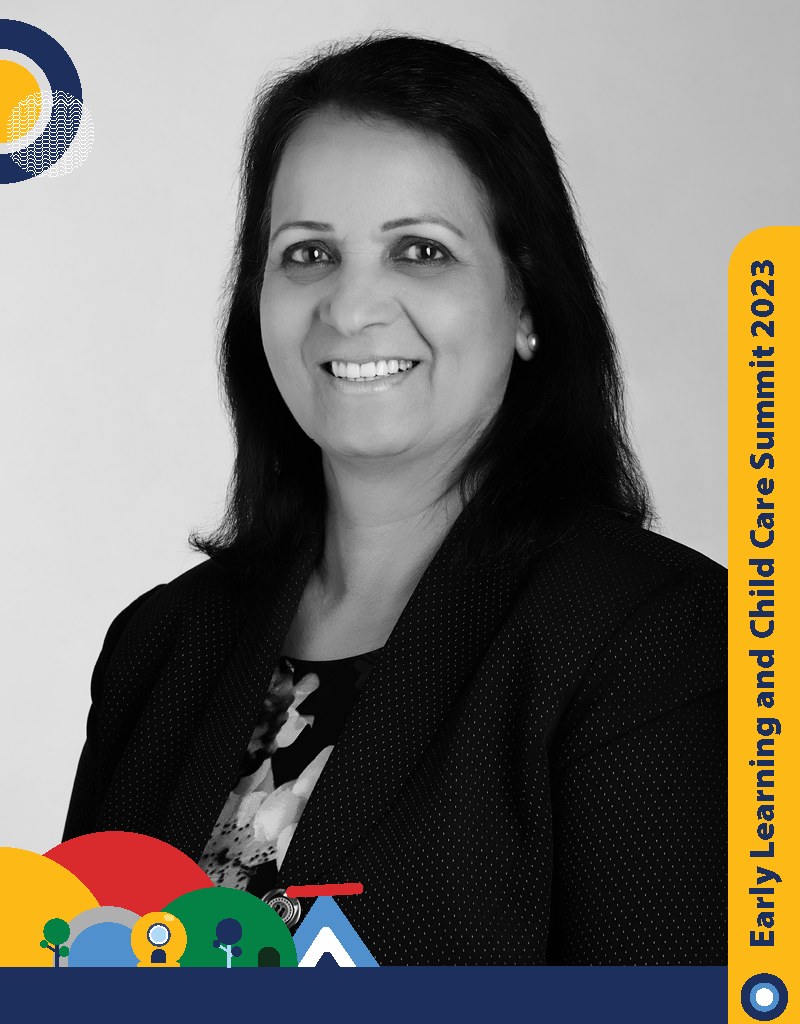 Devinder Chattha
Devinder Chattha works at Progressive Intercultural Community Services (PICS) as Director for Language, Settlement & Social programs at its Surrey, B.C. location. Devinder received her master's degree in English Literature, a second master's in Education from Simon Fraser University, and a Teaching English to Speakers of Other Languages (TESOL) diploma from Vancouver Community College. She is the author of several biographies, including The Living Legend about PICS CEO Dr. Charan Gill.
Devinder has been on several committees and boards such as the Ministry of Children and Family Development Minister's Advisory Committee for children with support needs, the Affiliation of Multicultural Societies and Service Agencies (AMSSA) of B.C.'s Board of Directors, and the Immigrant Integration Coordination Committee Steering committee, among others.
She won a Business Women's Leadership award in non-profit sector bestowed by the Surrey Board of Trade in 2020 and was also nominated for a NESIKA award. She has a passion for improving the conditions for children and youth living in poverty, especially for children with support needs. Devinder has dedicated her whole career to working in the non-profit sector to support vulnerable families and children.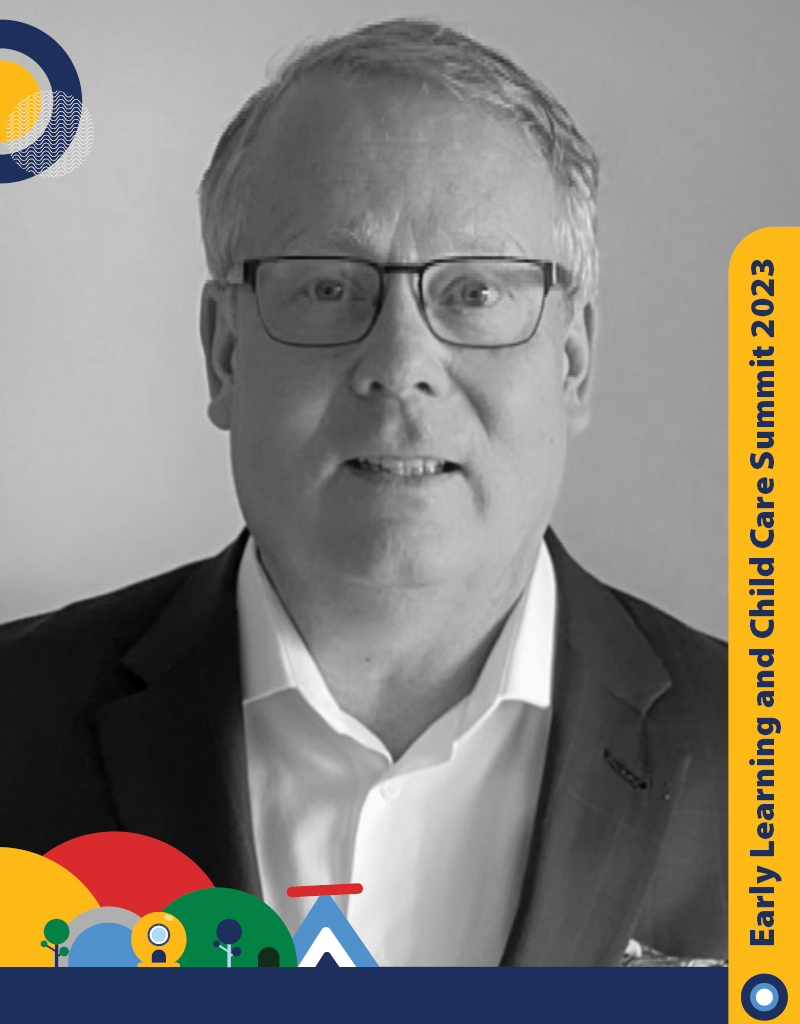 Don Giesbrecht
Don is the Chair of the federal government's National Advisory Council on Early Learning and Child Care (ELCC). He has worked in Canada's ELCC sector for over 32 years. Don started his career as an Early Childhood Educator (ECE) in Winnipeg and is currently on leave as CEO of the Canadian Child Care Federation (CCCF). He believes that the transformational change that the Canada-wide child care plan will bring for Canada's children, families and ELCC sector will address the interconnected issues of affordability and accessibility of child care services for families, along with enhancing quality for children and the importance of Canada's ELCC workforce.
Don has previously chaired the CCCF, the Manitoba Child Care Association, the Alberta Resource Centre for Quality Enhancement and was a member of the Expert Panel on ELCC Data and Research. He also sat on the executive committee of the Child Care Human Resource Sector Council and served on other committees and in advisory roles in Canada's ELCC sector.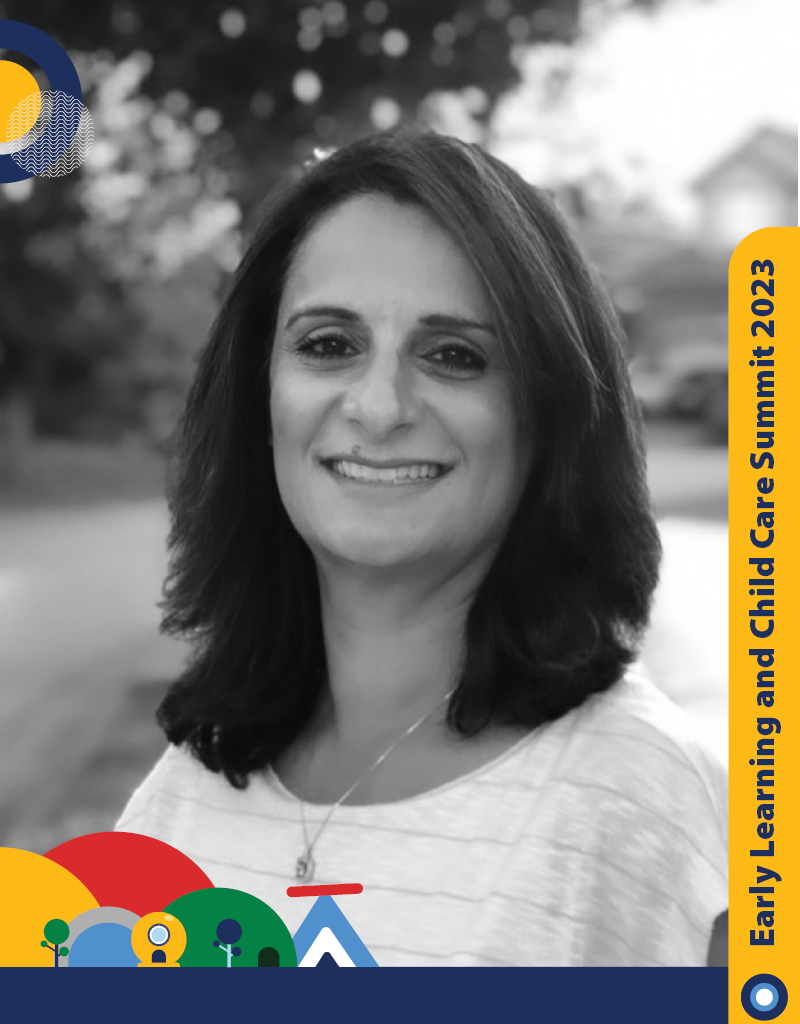 Dr. Daljit Gill-Badesha
Dr. Daljit Gill-Badesha is a seasoned advocate and multi-industry business leader with over 25 years of experience supporting local and provincial initiatives around issues that matter in communities. Her expertise spans across services for children to seniors, while centering collaboration with diverse stakeholders and community leaders to leverage policies and design game-changing programs and strategies. Daljit has been a key leader in the early childhood sector for nearly two decades, supporting the development of new programs, service expansion, policy development and knowledge transfer initiatives with UBC-HELP, local philanthropic organizations, and the provincial and federal governments.
Daljit cares deeply about promoting diverse, inclusive, and healthy communities, where all children and families are supported to be healthy, active, and resilient. Currently, she is a member of B.C.'s inaugural Anti-Racism Data Committee, once again working to support policy and legislation to create equitable and inclusive communities for all British Columbians. Aside from her professional pursuits, Daljit finds joy in nature, arts, and spending time with her family and pet dog.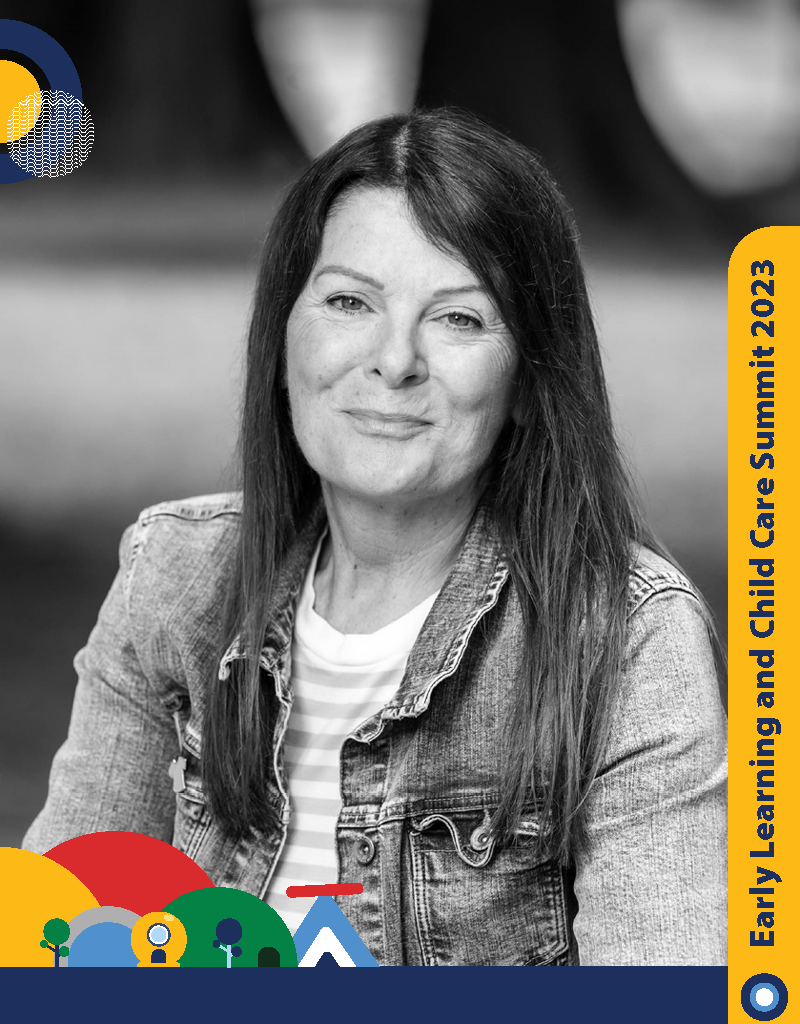 Sharon Gregson
Sharon is the provincial spokesperson for the successful $10aDay Child Care campaign working with the Coalition of Child Care Advocates of B.C. She was twice elected as a Trustee to the Vancouver Board of Education and currently represents British Columbia on the Board of the Child Care Advocacy Association of Canada (Child Care Now). Sharon was nominated for a YWCA Women of Distinction award in 2018, and Business in Vancouver named Sharon to the Power 50 in Vancouver in 2022 and one of the top 500 most influential business leaders in British Columbia. Sharon is a proud mother and grandmother.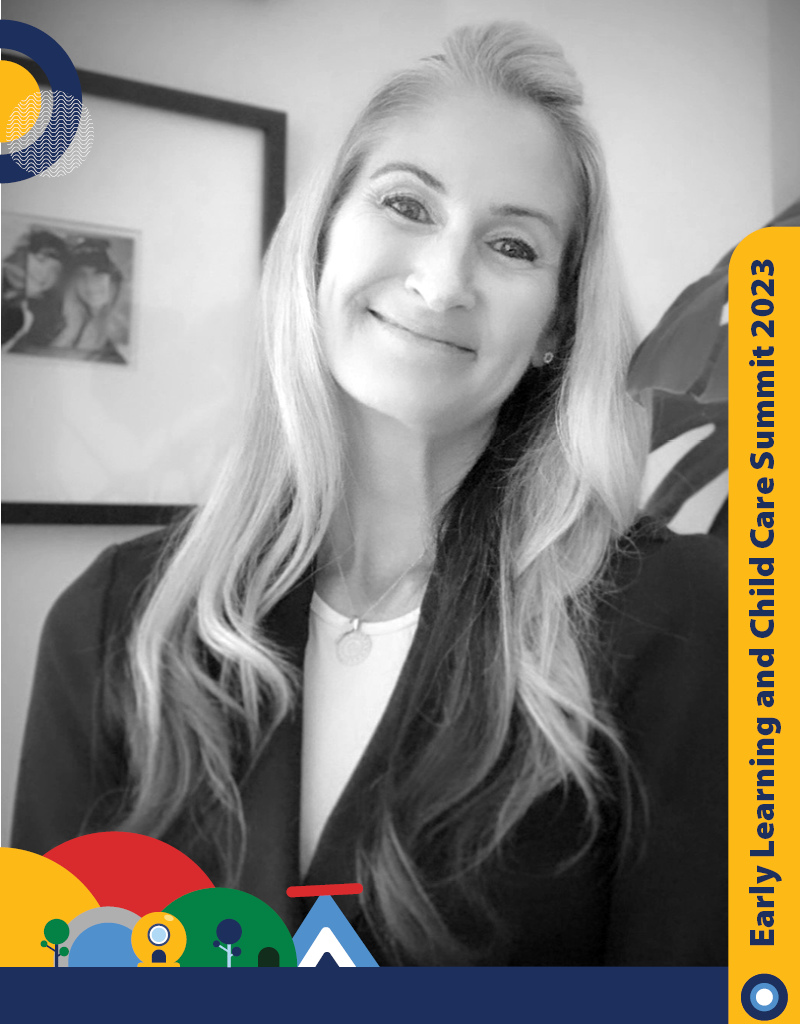 Sue Irwin
Sue is the Early Childhood Educators of BC (ECEBC) Director of Programs and Operations. She currently lives on Coast Salish Peoples land and has been working in the B.C. early years sector for 24 years. Sue is known for her focus on relationship-based and ethical practice. With a mission of advancing the early years sector, fostering professionalism and recognition, and uplifting educator voices, her work aligns with ECEBC's values and commitments. Sue comes to us with experience in regional coordination of Child Care Resource and Referral programs for the Ministry of Children and Family Development, ECE practicum instructor for local colleges, an ECEBC ethics course facilitator and management of various early years programs. Her passion lies with empowering leadership, creating healthy communities and continuous learning to honour Indigenous lands. Sue is proud of her roots, growing up in a small B.C. town that instilled a love of nature and land, now translating into how that is woven through a way of life and a view of the world. It is with humility and great honour that she joins, and continues to learn from, esteemed colleagues in dialogue at the ELCC Summit.
Karen Isaac
Karen Isaac, a Migmaq from the Gaspe region of Quebec, has over 20 years' experience working with Aboriginal organizations at national and provincial levels. In 1999, Karen joined the BC Aboriginal Child Care Society (BCACCS) where she is now Executive Director. BCCACS is a nonprofit organization established in 1996 by the First Nations Summit to administer BC's $12 million allocation of the First Nations/Inuit Child Care Initiative. Between 1996 and 2000, the Society helped oversee the creation of 800 new licensed childcare spaces throughout BC in 57 First Nations communities. In 2018 BCACCS was authorized by regional First Nations leadership to be the Regional Coordinating Structure for the implementation and investment of the national Indigenous Early Learning and Child Care (IELCC) Framework in BC. BCACCS continues to support Aboriginal communities and early childhood educators by providing culturally focused early childhood development and care resources, training, networking and research.
Sue Sterling-Bur
Sue is from the Nłeʔkepmx and Sto:Lo Nations and is the Vice President of Students for the Nicola Valley Institute of Technology, the only Indigenous public post-secondary in British Columbia. Sue's educational experience includes an Early Childhood Diploma and a master's degree in Social Work, and is currently a Ph.D. candidate at UBC Okanagan. Her doctoral research will provide a perspective on Indigenous ways of knowing, being and supporting children with differences and disabilities. Sue will base her research on the Nłeʔkepmx Spilahem stories to identify the ethics, values, and knowledge that will guide working with and supporting Indigenous people with disabilities.
Sharlene Wedel
Sharlene is the Executive Director of Education and Early Learning with Métis Nation British Columbia (MNBC). Her work supports MNBC's mandate and vision of early learning and child care in which Métis children and families throughout B.C. are provided with culturally relevant, self-empowering Early Learning and Child Care (ELCC) programs and supports that focus on children and families. Sharlene's work focuses on promoting the healthy growth and development of children and families through experiences grounded in Métis culture and community ways, and ensuring that the rights, interests, and circumstances of the Métis Nation are acknowledged, affirmed, and implemented.