Naked Snacks
Naked Snacks believes that healthy eating should be fun and delicious, without expecting compromise.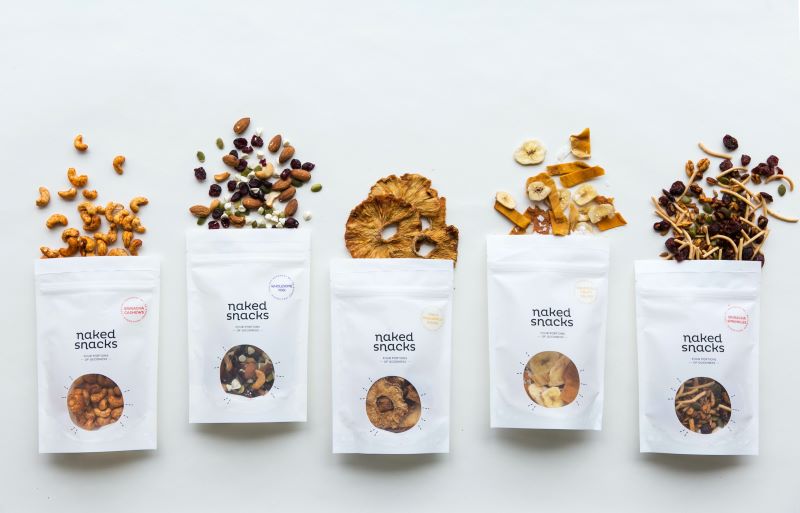 The founder started Naked Snacks as a result of terrible decisions he was making at snack time and a desire to impress his new girlfriend, who is now his wife. Their mission is to make it as easy as possible for folks to make smart food choices.
Naked Snacks offers over thirty products with the most popular being snack mixes like Wholesome Yogi, Wasabi-me, Hearty Tamari and Maple Praline Almonds. There are nut free, gluten free and vegan options.
The idea that healthy eating should be fun and delicious is reflected through the brand and the products they've created for their customers. Naked Snacks is a family-run business and is proudly owned and operated in B.C.
Naked Snacks follow an 80/20 nutritional philosophy: 80% whole unprocessed food and 20% earned indulgence as a reward for making smart choices. Also, for every box they sell online, they donate a snack to the Breakfast Club of Canada to help feed hungry kids.